Welcome to February's Monthly Minutes at Midnight! 
 Here's the deal: I'll share the books I've obtained, posts of interest from others, giveaways I have happening, and just general random shenanigans. You know I love a shenanigan.  Also, covers all link to Goodreads, because I am awesome.
The Books
For Review/From Publishers: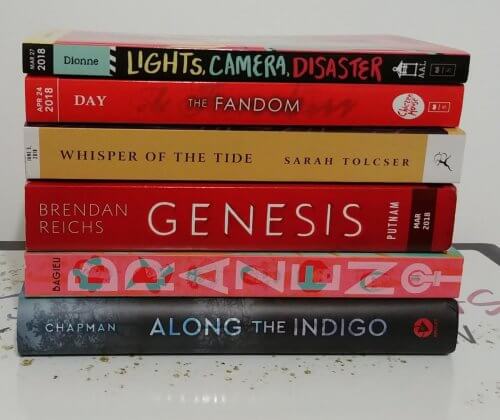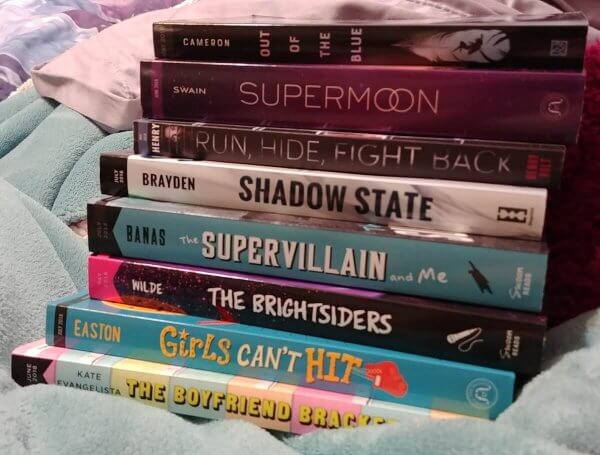 Huge thanks to Scholastic, Bloomsbury, Penguin, Abrams, and Macmillan for these lovely books! 
eARCs:
Huge thanks to Wednesday Books, Candlewick, HMH, and Sky Pony
Purchased:
I only bought two books, and frankly I don't think that is bad. I only spent like, $14 total.
Gifted/Won/Traded:
Thanks for the trades, trading peeps! Clearly I am doing an awesome job of unhauling ?
---
Shenanigans Since Last Time:
I read 13 books this month! I suppose that isn't *terrible* considering it was a short month? We'll just ignore the fact that several were graphic novels ?
These were… mostly good I guess. Best of the bunch? Dread Nation. My least favorite… probably a tie between Spinning and This One Summer. 
Giveaways: Click Here, or on Sidebar
---
Blogosphere Bulletin
Here are some of the loveliest/most entertaining/super helpful/just plain interesting posts I found this month! 
---
Fancy & New Since Last I Saw You!
I love looking at pretty covers! So here are some new ones that I have fallen in love with since our last update!
LOTS of new beauties this month. And apparently, our new theme is shades of purple? Okay then! 
Things we need to talk about at this juncture:
It has been nine months since Praimfaya. Praimfaya could have reproduced and had baby Praimfayas by now. The good news? We have less than two months til Eden!! And the trailer should be out basically any day now!

Zombies might have taken over my life. I binged Fear the Walking Dead in record time (for me, at least) and then… might as well watch The Walking Dead, right? I don't love it *quite* as much, but I'm still pretty into it. Also, read a zombie book for the first time in years, so seriously, it's been Zombie Month. Thanks to the assholes on Twitter who spoiled TWD as soon as it returned. I didn't need to be surprised. (Seriously Twitter, can we not?) 

I really don't have much exciting to share right now! 

I mean, maybe cause it's still winter (though I have been wearing flip flops the past few days and I am not sorry) or maybe cause it was a short month, but… maybe you guys have exciting stories to share, because I sure as hell do not.
Happy March, loves!