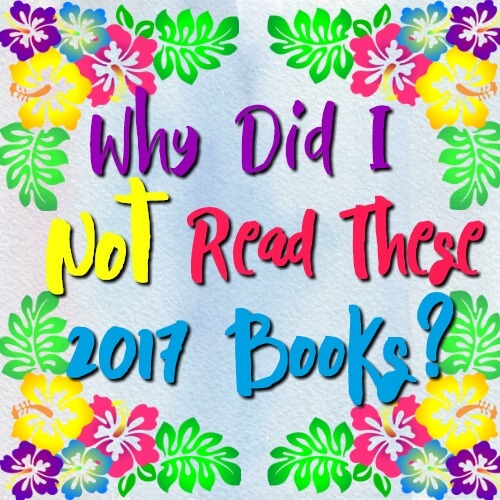 Top Ten Tuesday is a feature hosted by The Broke and the Bookish (for the last time, sobs). This week's theme is: Ten Books We Meant To Read In 2017 But Didn't Get To (and totallyyyy plan to get to in 2018!!)
Oh so like, every book published in 2017, I guess? 🤔 Kidding, kidding, mostly. But yeah, there are a ton of books I swore I'd get to, and for various reasons, didn't. I do hope to read at least a few this year- because hell, at least I am realistic! But I do mostly know the reasons, I suppose. So I am going to give you the reasons and then the books!
Honestly, this reason seems super legit, if I do say so!
This seems pretty legit too, right? If you get some iffy reviews… it can be offputting. But I still have these on my TBR, and frankly, I also own them so there's that.
Because they are. What if you invest time in a crappy book? What if your Goodreads Challenge chastises you? These things happen!
No one likes when the Hype Monster ruins your books, right?
Not any. I want to read them. I just have more books than time, I suppose!
Take a Poll! 
Loading ...
What are some of the books you really meant to read this year but just didn't? Do you have reasons too? Any of these I need to get to immediately?