To intro a bit, these are the new version of "Books I'm Never Reviewing". I kept feeling like the connotation was that I wasn't fond of said books, when often, quite the opposite was true. Also, the name was clunky. The bottom line is this: These are considered legitimate reviews by absolutely no one. Why? I don't feel like it, nor do I have to. But apparently, my ego dictates that I still think you care whether I liked them and/or I feel like shouting about them. And so, I shall.
Well, since it's almost 2018, and I have read a few books for funsies that come out in 2018…. why not chat a bit about them? And let's put the emphasis on a bit, okay? They all also happen to be the start of new series, so that's fun!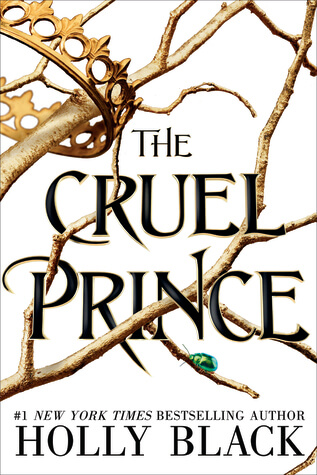 The Cruel Prince
by Holly Black
Series: The Folk of the Air #1
Published by Little Brown Books for Young Readers
on January 2nd 2018
Pages: 384
Format:ARC
Source:ALA

Of course I want to be like them. They're beautiful as blades forged in some divine fire. They will live forever.

And Cardan is even more beautiful than the rest. I hate him more than all the others. I hate him so much that sometimes when I look at him, I can hardly breathe.

Jude was seven years old when her parents were murdered and she and her two sisters were stolen away to live in the treacherous High Court of Faerie.

Ten years later, Jude wants nothing more than to belong there, despite her mortality. But many of the fey despise humans. Especially Prince Cardan, the youngest and wickedest son of the High King.

To win a place at the Court, she must defy him–and face the consequences.
In doing so, she becomes embroiled in palace intrigues and deceptions, discovering her own capacity for bloodshed. But as civil war threatens to drown the Courts of Faerie in violence, Jude will need to risk her life in a dangerous alliance to save her sisters, and Faerie itself.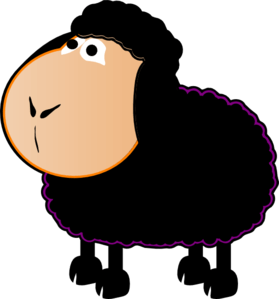 If you want to read a comprehensive review from someone who really liked this one, Amber @ Du Livre points out a lot of the good points about this one. If you just want to know what I thought, well here we are. I was bored, okay? I assume it is at least in small part to my perma-slump, but I just had a really hard time getting into this one. It wasn't anything in particular; it was just a complete disconnect. I have liked the author's other books too, so I don't think that had anything to do with it. And that is why this is a super short "review": because it isn't one. It's just… I felt pretty apathetic about the whole thing.

---
Reign the Earth by A.C. Gaughen
Series: The Elementae #1
Published by Bloomsbury on January 30th 2018
Pages: 448
Format:ARC
Source:ALA


Shalia is a proud daughter of the desert, but after years of devastating war with the adjoining kingdom, her people are desperate for peace. Willing to trade her freedom to ensure the safety of her family, Shalia becomes Queen of the Bonelands.

But she soon learns that her husband, Calix, is motivated only by his desire to exterminate the Elementae—mystical people who can control earth, wind, air, and fire. Even more unsettling are Shalia's feelings for her husband's brother, which unleash a power over the earth she never knew she possessed—a power that could get her killed. As rumors of a rebellion against Calix spread, Shalia must choose between the last chance for peace and her own future as an Elementae.

This intense, richly drawn high-fantasy by the author of Scarlet will hold readers spellbound.

I did not dislike this. I also didn't exactly love it either. Like- it had elements that I enjoyed for sure. Loved the family focus, the setting, the complicated relationships. But at the end of the day, it really just wasn't "new" enough for me to be blown away? I'll probably continue the series, because I did like the characters enough, but I really hope it gets a little… fresher, I suppose?
---
Unearthed
by Amie Kaufman, Meagan Spooner
Series: Unearthed #1
Published by Disney-Hyperion
on January 9th 2018
Pages: 336
Format:ARC
Source:ALA

When Earth intercepts a message from a long-extinct alien race, it seems like the solution the planet has been waiting for. The Undying's advanced technology has the potential to undo environmental damage and turn lives around, and Gaia, their former home planet, is a treasure trove waiting to be uncovered.

For Jules Addison and his fellow scholars, the discovery of an alien culture offers unprecedented opportunity for study... as long as scavengers like Amelia Radcliffe don't loot everything first. Mia and Jules' different reasons for smuggling themselves onto Gaia put them immediately at odds, but after escaping a dangerous confrontation with other scavvers, they form a fragile alliance.

In order to penetrate the Undying temple and reach the tech and information hidden within, the two must decode the ancient race's secrets and survive their traps. But the more they learn about the Undying, the more their presence in the temple seems to be part of a grand design that could spell the end of the human race...

I liked Unearthed. The concept was cool, and I loved the sense of adventure. I want to go search the temples too, but in a less "oh crap I might die" way. And I liked the characters, and how they had to keep deciding if they could trust each other. There were a few things that I thought felt a bit "easy", but it was overall a fast, fun read! But then I finished the book, a full year and a half before the sequel will be out, and that was silly.
---
The Belles
by Dhonielle Clayton
Series: The Belles #1
Published by Disney-Hyperion
on February 6th 2018
Pages: 448
Format:ARC
Source:ALA

Camellia Beauregard is a Belle. In the opulent world of Orléans, Belles are revered, for they control Beauty, and Beauty is a commodity coveted above all else. In Orléans, the people are born gray, they are born damned, and only with the help of a Belle and her talents can they transform and be made beautiful.

But it's not enough for Camellia to be just a Belle. She wants to be the favorite—the Belle chosen by the Queen of Orléans to live in the royal palace, to tend to the royal family and their court, to be recognized as the most talented Belle in the land. But once Camellia and her Belle sisters arrive at court, it becomes clear that being the favorite is not everything she always dreamed it would be. Behind the gilded palace walls live dark secrets, and Camellia soon learns that the very essence of her existence is a lie—that her powers are far greater, and could be more dangerous, than she ever imagined. And when the queen asks Camellia to risk her own life and help the ailing princess by using Belle powers in unintended ways, Camellia now faces an impossible decision.

With the future of Orléans and its people at stake, Camellia must decide—save herself and her sisters and the way of the Belles—or resuscitate the princess, risk her own life, and change the ways of her world forever.

The premise of The Belles is A+. I also loved the characters, and the strong female friendships that develop. I was fascinated by the girls being able to change appearance, and all the rules that accompanied it. Obviously, the wealthy and those in power had a lot of control and there was a lot of crappy stuff happening that Camellia didn't know before she officially became a Belle. My only real complaint with the book was that it seemed longer than it needed to be, and was often more descriptive than it needed to be. I'll definitely be reading book two though! Also, can we talk about that cover?! So much pretty!
Have you read any of these books? Agree? Disagree? Have any of them pre-ordered? I want to know!