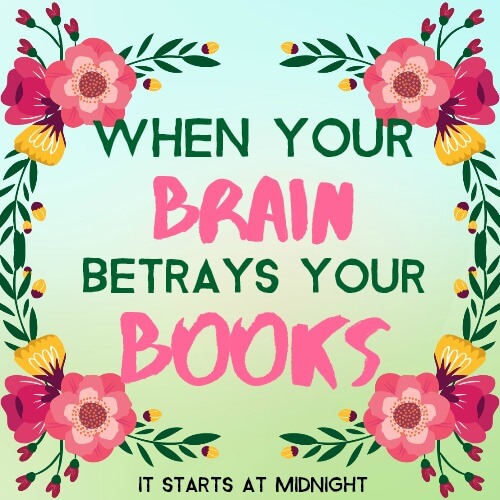 We've all had reading slumps, right? If you haven't, let it be known that I am so, so jealous of you and so is everyone else reading this, teach us your ways maybe? Great. Anyway, I'm in one. And I mean I am in this bitch. I have not giddy-loved a book since March, guys. Freaking March. That is over six months, and it's not cute anymore.
But that isn't what we're going to talk about today. Because who even knows how to cure a slump? Not me, otherwise I'd have done so, therefore I have absolutely no qualifications to write such a post. No, today we're going to talk about all the poor, denigrated books that had the misfortune of being read during the aforementioned slump. 
After I realized that my brain apparently no longer possessed the capacity to love books, I was kind of afraid to read anything that I was really looking forward to, because I felt like I was setting it up to fail. But then I thought that by not reading books I was sure I loved, maybe I was contributing to my own slump. So I tried to read books that friend recommended, sequels I was excited for, and yet… nothing fully gripped me, though some did come close.
Sequels That Came Close to Great
Recommended Reads I Almost Wholly Adored
Books I Was Giddy For
Objectively, these were all quite good! At least 4-Star books, some even higher. But for some reason, I didn't fall head over heals for any of them, and I cannot put my finger on what the missing element even is at this point.
So my question is this: How do you know if it's your brain, or if it's the book? I mean, in a perfect world I could just reread them all someday when my mind decides to function normally again, but alas, I am not immortal. Frankly, I'm getting a bit worried that my entire book collection will effectively be ruined by my own mind.
Has this ever happened to you? Have there been books that your brain, for whatever reason, sucked the magic out of, through no fault of the book?
(Also, books on my shelf, my apologies.)