In Some Other Life
by Jessica Brody
Published by Farrar Straus and Giroux (BYR)
on August 8th 2017
Pages: 464
Format:ARC
Source:Copy provided by publisher for review

Kennedy Rhodes turns down an acceptance to an elite private school, instead choosing to stay at her high school and jump at the opportunity to date the boy of her dreams. Three years later, Kennedy walks in on that same boyfriend cheating with her best friend—and wishes she had made a different choice. But when Kennedy hits her head and wakes up in the version of her life where she chose to attend the private school, she finds that maybe it's not as perfect of a world as she once thought.

.

.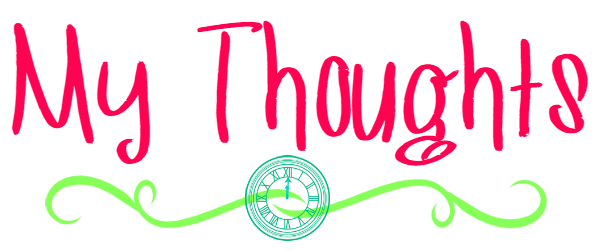 When I read the synopsis of this book, I knew I had to read it. In fact, I had always wanted to write something similar, though I guess Jessica Brody beat me to it. I digress. The thing about the premise of this book is that really, I am sure we all can look back on a moment in our lives, on a decision that we've made, and wonder what if? I have, many times. But this book in particular really hits home, because in eighth grade, I had to make basically the same decision that Kennedy made- sans boyfriend. Kennedy and I, however, made opposite choices. I chose to go to the private high school, to pursue my goals and dreams. And I know, unequivocally, that it was the right decision. But I have always wondered: what would my life have looked like if I'd chosen differently? 
And that is what this book explores. Only, Kennedy wants to know if her life would have been everything she'd dreamed she'd missed out on by choosing to stay at her high school. I have some mixed feelings about the book, but I will start with the good. Because who doesn't like the good?
The Good:
Family plays a huge part in the story. Kennedy's family isn't just present, they're a focal point. Her relationships with her parents changes depending on which life she is in, and it's incredibly fascinating to watch her explore them. Her brother is also hands down one of my favorite characters in the book, a really great addition to the story.
Kennedy having to try to navigate her alternate life was a trip. She handled it… well, realistically. There were ups and downs, as you'd expect, and she had to figure out who she herself even was in this new life. With different peers and interests, it wasn't always easy for her, and I appreciated that struggle.
Character growth was a very good thing. Kennedy didn't start out very likable to me- and when she landed in her alternate life, she was even less so. But she did grow as a character, which is all I'll say about that, but it's positive.
The Not As Good: 
This book is long. Longer than the usual contemporary, anyway. And I felt it. It wasn't super draggy or anything, but felt longer than it needed to be.
It was rather predictable. I guessed a lot of the bigger plot points very early on in the book, which made the build up to reveals much less intense and exciting, and probably contributed to why the book felt a bit long.
As I said in the "good" section, I didn't love Kennedy for a lot of the book. While I understood some of her actions, and could have even seen my high school self having some of the feelings she had, she wasn't all that sympathetic in the beginning. Flaws are totally fine with me, important even, but I need to feel some sort of empathy for the character, and for a chunk of the book, I didn't.
Bottom Line: I loved the premise of the story, and I enjoyed reading about Kennedy's experience, but the execution fell slightly short for me.
If you could live through an alternate decision to see the outcome, would you? Can you think of a life event/decision you'd want to see the redo of?
(Mine, incidentally, would be my choice in college. It was a stupid choice, tbh, and I wish I could know "what if?")