Top Ten Tuesday is a feature hosted by The Broke and the Bookish. This week's theme is: Cover Theme Freebie
So I figure I am going to see a lot of really fun and pretty covers today. Which is why I'm not going to do that. I am going to show you some covers that might make you cringe and/or laugh. Because the only thing we love more than pretty covers is ugly covers, amirite? Great. Let's do this. OH and at the end? Vote on the most cringe-worthy, yes?
We'll start with this because, well, this is what gave me the idea to do this post!
L-R: Arabic, Russian, Italian, Swedish
In the Arabic version, it seems like Katniss is headed to "The Club". Which frankly, I don't remember happening. The Russian version is trying for quasi-smutty romance novel, it seems? The Italian version is probably most applicable to the story, but those eyes will give me nightmares for days. And the Swedish cover designers apparently misread the book and think Katniss is already dead, so… that's a problem.
Loading ...
L-R: Czech, US, Slovak, Polish
I legit have no idea what is happening with this Czech cover. Did that dude just kill a spider? I am so confused. And The US one is so. ugly. It has always been one of my least favorites. Because where is his head? Again, no idea here, Slovak cover gods. Clary looks like a robot in mom jeans, but why? And the little Sim version of Jace is creeping me out in the Polish cover.
Loading ...
L-R: Bulgarian, French, Georgian, and Indonesian
Okay, Bulgarian friends, I don't know what you think this book is about but… this looks a little dark. And French folks, again, this isn't a murder mystery. She legit looks like she is either about to be stabbed, or do some stabbing. As for the Georgian cover… it looks like the poster for a really shitty Lifetime movie from 1991. Sorry. And I actually LIKE the Indonesian one! Except… this looks like it might be a nice alternate cover for like, a nice sci-fi book? Not at all Delirium.
Loading ...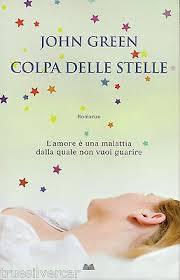 L-R: Swedish, Kurdish, Italian, Hebrew
The Swedish one might be cool if it wasn't about kids legit dying of cancer. The Kurdish one is no joke going to give me nightmares until the end of days. What is even happening?! Make it stop. The Italian… why do we need a Hazel Grace boob shot? Just… why? Again, kids dying. of. cancer. And the reason I don't like the Hebrew one is because it looks like human hair, which disturbs me on many, many levels.
Loading ...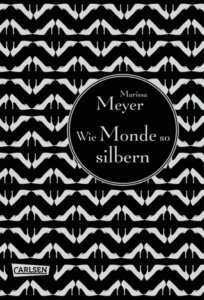 L-R: Swedish, Serbian, Russian, German
You really need to get close up in the Swedish one to understand the creeps this cover gives me. The Serbian one isn't the worst ever I guess but… it looks like a 70's sitcom ad or something. The Russian one… well frankly I don't know why Cinder should look like a pinup girl? And the German one is just an out and out snoozefest.
Loading ...
(Granted, these were bound to get creepy….)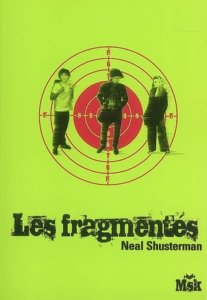 L-R: French, Catalan, Norwegian
Frankly, the French cover just bores me, and the colors and fonts are ugly. I don't even understand the Catalan one. And while in theory the Norwegian one is cute… it isn't cute when it's kids' organs.
Loading ...
A few that were loners, but needed to be seen:
The covers are linked, since I couldn't link the title! 
L-R: The Knife of Never Letting Go Portuguese; The Raven Boys French; Under the Never Sky UK; Paper Towns Polish
The TKoNLG cover looks like it is some kind of middle school anti-bully advertisement? And I see no ravens and no boys in The Raven Boys cover. At all. Is that really supposed to be BLUE too? This edition of UTNS is most unfortunate because no one would pick this up thinking "young adult dystopian" but rather "Hey guys, Fabio's back!". And this edition of Paper Towns looks like the actual grim reaper is chasing Margo which… is not the story in this book? Though Rashika said she liked it so who knows?
Loading ...
So, now it is time: Which is THE most unfortunate cover here, in your opinion? Let me know!!