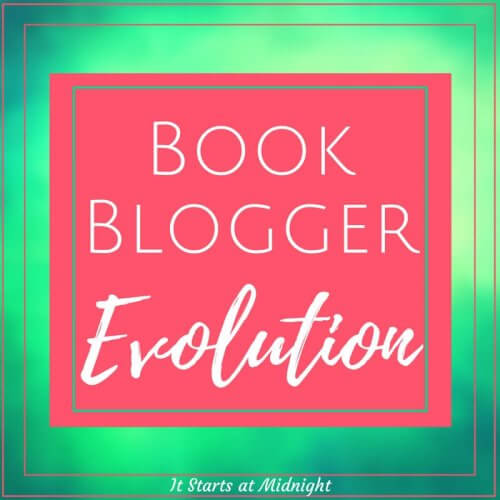 I have been doing this whole book blogging thing for three and a half years now. Sometimes it seems like a lot longer, sometimes it seems like I started yesterday. But either way, I know that my attitudes and reactions and knowledge has changed so much over those years. And I started to think about what that evolution looks like. Were the changes drastic? Or was I pretty much the same blogger as I was back then? The answer, it seems, is the former. So I broke it down, and figured why not share? I like to share. (Hence the whole blogging thing, right?)
Newbie Shannon: "What are those? How does one obtain those? Why do I care?" (This is called "blissful ignorance.)
2 Year Old Shannon: "STATS. Need all the stats. Are they good enough? They have to be better!" Checks stats obsessively; cries over slight decrease. Forbids self from checking stats more often than once a week because it is causing excessive panic.
Shannon Today: Doesn't even have the app on her phone anymore. Still gives declining stats the side-eye, but has a modicum of control over how much it ruins her day.
Newbie Shannon: "I shall type any and all thoughts into this large block of text. There is no rhyme or reason, so good luck, friends. Here, have a GIF! Or twenty."
2 Year Old Shannon: "Is this review professional enough, if it is going to a publisher? Let's make sure I sound like I have a clue what I am talking about. Non-review book? Here, have some more GIFs!"
Shannon Today:

And clearly, you still get a GIF. Some things never change, I guess?

Newbie Shannon: "Wait, don't I just review books? Oh, I know, MEMES!"
2 Year Old Shannon: Has much to discuss from a couple years of experiencing new things. Writes like she's running out of time.
Shannon Today: Already wrote about all the things. Is at a loss, because books haven't exactly changed a whole lot. Spends endless amounts of time staring at bookshelves hoping for a lightbulb idea moment that never comes.
Newbie Shannon: This free Blogger design is fine, right? 
2 Year Old Shannon: Wait, is this font okay? Does the color match with that other heading? Here, someone take ALL my money and make this look "professional". And then I will just go ahead and overhaul it anyway, just to be sure. Can't be too sure. Let's change that background color to a slightly lighter shade of gray. Crap, now that font is a little too light. Back to square one!
Shannon Today: A redesign would be fun! Also, too lazy. (But will continue to swear that a redesign is coming. And no, I still am not 100% happy with the damn fonts.)

Newbie Shannon: "Wow, look, those bloggers got books that aren't even out yet! That is so cool! They must be famous!"
2 Year Old Shannon: "I will never be good enough for the ARCs. Why am I not good enough for the ARCs? Someone for the love of all that is holy, please tell me how to be good enough for the ARCs?!"
Shannon Today: Still doesn't understand how to be good enough for the ARCs, tbh. While a case of the sads still happens from time to time, she realizes that she has zero percent control over it. (This does not absolve her from the occasional "why am I not good enough?" meltdown, but it's less frequent.)
Newbie Shannon: Creates blog/writes a post introducing it. Does not post again for three weeks. (To be fair, has a human being ripped from her abdomen in that span, and it spends some time in the NICU so….)
2 Year Old Shannon: Must. Post. Every. Day. All posts up by midnight. Without fail. This is NOT a drill.
Shannon Today: Three or four times a week is cool. Sometimes more. Sometimes less. Doesn't think anyone cares, and it is far less stressful.

Newbie Shannon: Commenting on someone else's blog? That is SCARY. Cannot handle.
2 Year Old Shannon: Comment on all the blogs of ever. Reply to all comments every day. Comment back on every comment, no matter what. Never sleep.
Shannon Today: Tries to comment back as much as possible. Always tries to visit her faves. Replies when she can. Less cranky.
Newbie Shannon: Knows no one. Too scared to reach out to anyone. Stays hidden and types into the void.
2 Year Old Shannon: Other bloggers seem so fun! Hopes one day to have blogger friends that she can meet for realsies.
Shannon Today: Has literally had fellow bloggers play with her small humans. (Hi Val!) Met more than she can count. Considers them among her bestest friends.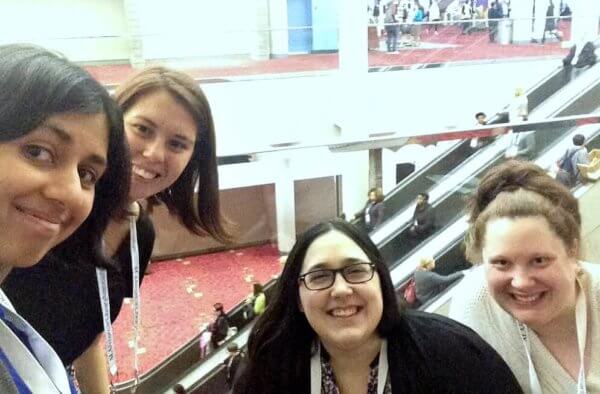 So, what is the bottom line here? I think I may have finally succeeded in calming down, actually! This was a successful and healthy little exercise! 
What about you? Have you evolved a lot throughout the course of your blogging time? I would love to hear all about your evolution!!