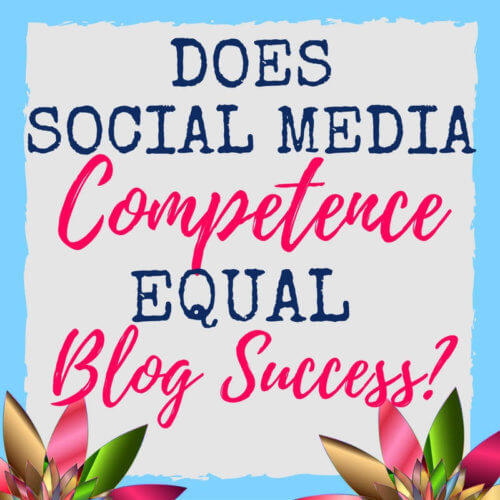 Confession time. I am a hot mess when it comes to social media. Sure, I am on all (or almost all) of the social media sites that seem to attract book bloggers: Twitter, Goodreads (of course!), Instagram, Pinterest, Facebook even though I hate Facebook, Tumblr (plus my The 100 Tumblr that I still haven't gotten anything done on)… and I even knew enough to link you to them all just now in a shameless self promotion. So I am not just some old lady that doesn't know how to use social media… I am just some old lady who sucks at it. *
*Old lady being a relative term, as my grandma would probably be rolling her eyes at me right now. You know, if she knew how to use the internet. ::Waves to Grandma on off chance she does.::
The thing is, social media of any form is kind of a time commitment. And time isn't something I have in droves. Maybe if I was really good and consistent with one platform, it would work. But instead, I run around trying to do all the things- and doing justice to none of them. Add in the blog, and NaNo, and whatever other nonsense I've managed to get myself into, and trying to, you know, actually live, and you've got a recipe for disaster.
But some people. Some people are social media wizards! ::Cough:: Cait and her clones ::cough::  They know what to post, when to post it, who/what to tag or mention, and are basically killing it. I am not saying it is easy for them, but they make it look easy! 
I, on the other hand, forget my Twitter has a feed for days, and then agonize for about an hour on the best wording for the most mundane, useless tweet in the history of Twitter. Instagram happens in spurts. Tumblr… good luck with that nonsense. If you add me to Facebook, know that I will be on about once a year. At best. 
So, now that I have confessed my failures, I am curious: How do they affect my blogging? Or rather, do they? I think we can all probably agree that social media has to play some role. But how much? I don't know how to answer that. It's so multidimensional, that I think it is hard to have a clear cut answer.
But I have had a few thoughts:
1. If you have a huge social media following, someone will probably click on your blog, even if just out of sheer curiosity.
I guess whether they return depends on all kinds of other factors, but getting people "in the door", so to speak? Social media could only help. I feel like I must have visited the blogs of at least most of the people I follow, so… this may just be me?
2. If followers don't have anywhere to follow you… well, I suppose you'd be easier to forget. 
There are lots of times I will see a mention or tweet from a blogger I enjoy and think "OH! I wanted to check out Whoever's post!" and I will mosey on over to their blog. Or I will see a tweet about someone's post, it will intrigue me, and I will click. So yes, social media does help me with this. But I would say almost exclusively Twitter?
3. More followers equals more recognition, which equals more followers?
I feel like it is almost a snowball effect- the more people who see you, the more likely you are to have your posts spread, or be involved in mentions or… something? And then maybe more people will see your stuff? Followers beget followers? I don't know, I think this one made more sense in my head, but it stands to reason that the more people you reach, the more people you interact with? The more recognizable you are in the community at large, perhaps?
4. I have NO IDEA what "blogging success" looks like. 
I mean, it IS all personal, at the end of the day, and I think I am probably basing this little talk on more of a numerical calculation than anything else. Quite frankly, it's the only way we can firmly determine "growth" in this discussion, but I know that the numbers aren't more important than quality interactions, so obviously that is a huge piece here.
5. I want your opinions! 
Because what is a discussion without discussing? So I have a POLL!
So, what say you all? Do you think social media is a key factor in terms of blogging? Or do you just think it is one of many tools to have in your repertoire?
(I am leaning toward the latter, though I do wish I was less messy 😉 )