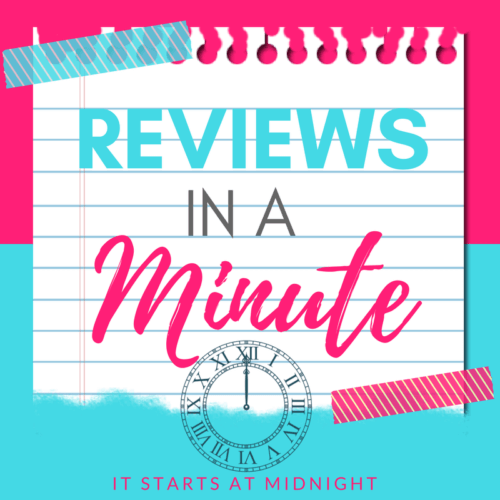 These are November books, and they are contemporary, as the title may have clued you in on. Technically, I suppose one of them is passable as "historical", but we'll go with it.
We Are Still Tornadoes by Michael Kin and Susan Mullen
All in Pieces by Suzanne Young
Jess, Chunk, and the Road Trip to Infinity by Kristen Elizabeth Clark

---
We Are Still Tornadoes by Michael Kun, Susan Mullen
Published by St. Martin's Griffin on November 1st 2016
Pages: 304
Format:eARC
Source:Copy provided by publisher for review, via Netgalley


Growing up across the street from each other, Scott and Cath have been best friends their entire lives. Cath would help Scott with his English homework, he would make her mix tapes (it's the 80's after all), and any fight they had would be forgotten over TV and cookies. But now they've graduated high school and Cath is off to college while Scott is at home pursuing his musical dreams.

During their first year apart, Scott and Cath's letters help them understand heartache, annoying roommates, family drama and the pressure to figure out what to do with the rest of their lives. And through it all, they realize that the only person they want to turn to is each other. But does that mean they should be more than friends? The only thing that's clear is that change is an inescapable part of growing up. And the friends who help us navigate it share an unshakable bond.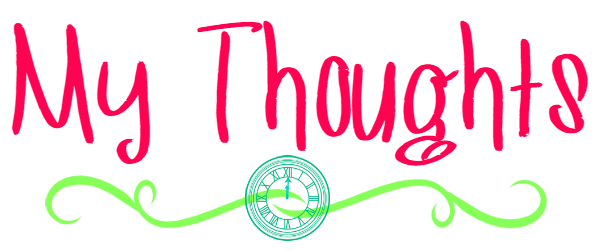 This was such a win for me! I shall attempt to explain why. First,  the whole book is told in letter format, from both Cath and Scott's POV. It was so fun, and I think that the authors were still able to really show their distinct personalities, which I was happily surprised by. Scott and Cath were so different, but I love that their friendship stood the test of time, while still feeling really realistic.  I was rooting for Scott and Cath the entire time- it was so clear how much they cared about each other from the start.
I loved that it was set in 1982, the year of my birth (and yes, there was a letter from my birthday, and yes I was way too excited about it!) because it made the letters make sense- and that they still did talk on the phone, but since it was long distance, it made the letters make even more sense! (Note: For my younger friends, "long distance" phone calls were very pricey, and you got charged per minute and it wasn't great. Hence, the letters.)
The side characters were well done too, which also was a pleasant surprise! I fell in love with Scott's dad, and Dorothy the roommate…. didn't everyone have a Dorothy at one point during college? I would really love to read more YA about this time in characters' lives- it was such an upheaval for me personally, and I feel like there are SO many stories to be told! I loved that I could relate to their struggles, even though I was in college twenty years after them, it all felt incredibly timeless. 
The letters did provide a slight disconnect during a few points in the book, but emphasis on "slight"- it was really well done overall.
Bottom Line: I fell in love with the characters, and their stories and struggles seemed so very authentic. Definitely one of my favorite contemporaries of the year!

---
All in Pieces by Suzanne Young
Published by Simon Pulse on November 8th 2016
Pages: 272
Format:eARC
Source:Copy provided by publisher for review, via Edelweiss


From New York Times bestselling author Suzanne Young comes a heartrending new novel about a girl struggling to deal with anger issues while taking care of her younger brother with special needs.

"Anger-management issues."

That's how they classified Savannah Sutton after she stuck a pencil in her ex-boyfriend's hand because he mocked her little brother, Evan, for being disabled. That's why they sent her to Brooks Academy—an alternative high school that's used as a temporary detention center.

The days at Brooks are miserable, but at home, life is far more bleak. Savvy's struggling to take care of her brother since her mom left years ago, and her alcoholic dad can't be bothered. Life with Evan is a constant challenge, but he's also the most important person in the world to Savvy.

Then there's Cameron, a new student at Brooks with issues of his own; a guy from a perfect family that Savvy thought only existed on TV. Cameron seems determined to break through every one of the walls Savvy's built around herself, except if she lets herself trust him, it could make everything she's worked so hard for fall apart in an instant.

And with her aunt seeking custody of her brother and her ex-boyfriend seeking revenge, Savvy's fighting to hold all the pieces together. But she's not sure how much tighter she can be pulled before she breaks completely.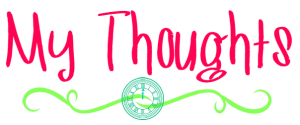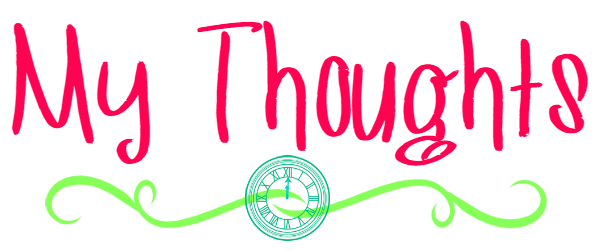 This is a hard one for me to review. I liked it, but I didn't love it, but I also think it's a valuable story. It has a lot going for it, but at the same time it didn't really stick with me. Hence my struggle. So I will do a things that worked/things that didn't list. As you do.
Things that worked for me:
Savvy and her relationship with her brother. Oh, this caused so many feels. So. Many. Savvy's brother Evan requires extra care, and Savvy is there for him every single step of the way. With a mother who ditched them, and a father who might as well have, she is the most stable thing in his life. She works tirelessly to make sure he is cared for. And she is exhausted and overwhelmed and it's so frighteningly realistic. Her love for him gutted me, on more than one occasion.
Her friends are fabulous. She doesn't have a ton of friends, in part because she had to leave her old school, but her friend Retha is just… I adore her. It was such a lovely example of female friendship. And her friends have problems of their own, and those are hard to read at times too, but it's also quite honest.
I liked that the book portrayed characters were dealing with some pretty hard socioeconomic stuff. It's often used in a trope-y way, but it wasn't here. This was just reality. It was Savvy trying to scrape enough money together to buy groceries, to take the bus to school. And I certainly felt for her.
Things that didn't:
I didn't dislike her relationship with Cameron, I just didn't like it as much as I'd hoped. I don't know why, I liked him as a character, I just don't know, it didn't feel as authentic as I'd hoped? Maybe I am jaded and don't think that there are human beings as patient as Cameron out there. Who knows, but I think this is a "me" problem.
I just didn't connect to Savvy as much as I would have liked. Part of it I think is that she and I have very different personalities, but I also have connected to characters like her in the past, so I am not quite sure why I didn't connect with her. It did give me a bit of a "distant" feeling from the story at times.
There were a few parts in the story that did seem a bit unrealistic to me, which I won't get into for spoiler reasons.
Bottom Line: Overall, I think this book is worth reading just for the range of characters and situations it presents. The writing is great, and I definitely was invested in the outcome for Savvy, Evan, Cameron and even all the side characters.
---
Jess, Chunk, and the Road Trip to Infinity by Kristin Elizabeth Clark
Published by Farrar on November 8th 2016
Pages: 272
Format:ARC
Source:Copy provided by publisher for review


The last time Jess saw her father, she was a boy. Now she's a high school graduate, soon to be on her way to art school. But first she has some unfinished business with her dad. So she's driving halfway across the country to his wedding. He happens to be marrying her mom's ex-best friend. It's not like Jess wasn't invited; she was. She just never told anyone she was coming. Surprise!

Luckily, Jess isn't making this trip alone. Her best friend, Christophe-nicknamed Chunk-is joining her.

Along the way, Jess and Chunk learn a few things about themselves-and each other-which call their feelings about their relationship into question.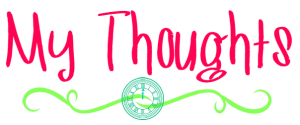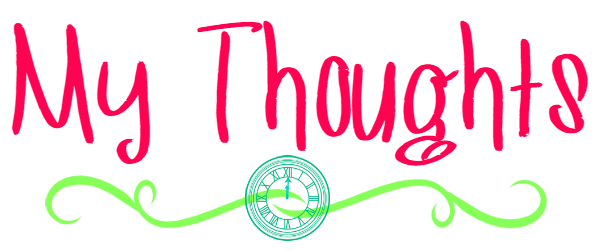 Disclaimer: I cannot speak to the authenticity of the transgender experience, but the author's note gives reassurance that she's had a great deal of input from those who can. I also want to direct anyone who is curious about the specifics to Dahlia Adler's review, because she does a way better job than I ever could with outlining the representation.
So, where to begin with this one? Jess was kind of selfish, to be honest. The thing is, I liked that Jess was a little selfish– I mean, she kind of had the right to be worried about this kind of stuff, so it made sense. I am also glad that Chunk called her out on it, because it wasn't an excuse to not think of Chunk's issues. She got to be a little too wrapped up in her own stuff at times, and it seemed to always come at Chunk's expense, which seemed super unfair, since he had been an awesome friend to her from the start and wasn't exactly asking for a whole lot in return. Then there were times that I thought that Chunk needed to be a bit more sympathetic, since this was kind of a huge deal for Jess. But the bottom line to that all is, I think that is really an accurate portrayal of friendships in general. Misunderstandings, and selfishness, and hurt feelings are all a part of growing and learning, so that was quite realistic to me.
The family stuff was great. I loved that Jess's mom was so supportive. I hated that her dad wasn't, but I think it's (sadly) quite realistic. I understood her anger at Jan, but I wish she hadn't used the term "cow" to talk about her. Especially with Chunk being overweight- and most especially since Jess knows what it is like to have issues with one's body. That was one of the bigger issues I had, the lack of sensitivity toward weight issues was hard to handle.
The road trip piece was a little anticlimactic, which did take away from the story for me a bit. I had kind of hoped that they'd have a few more "big" adventures, but this was mostly about their relationship, which was fine, but I do love a road trip book so I was sad that it was lacking a little in that department. I am a bit conflicted with the ending because while I liked it, it seemed a bit rushed and maybe too easy?
Bottom Line: This is a quick, sweet coming of age book that deals with family and friendship dynamics and navigating teenage life through the eyes of a transgender young woman.
Have you read any of these books? Planning on it? Let's talk about them! And what is the last contemporary you read and loved? Do share!