Let's Flail is a thing where I get really excited about a book and then post a moderately incoherent raving about it. Basically, I can't do the book justice, because its words are far better than mine. Also, it is a book that is totally a new favorite, so yay! Here are some past books that made the cut!
Today's special guest is one of my absolute most anticipated books of 2016. So… here we go! 
Scythe
by Neal Shusterman
Series: Arc of a Scythe #1
Published by Simon & Schuster Books for Young Readers
on November 22nd 2016
Pages: 448
Format:ARC, eARC
Source:Copy provided by publisher for review, via Edelweiss, Traded

In a world where disease has been eliminated, the only way to die is to be randomly killed ("gleaned") by professional reapers ("scythes"). Citra and Rowan are teenagers who have been selected to be scythe's apprentices, and—despite wanting nothing to do with the vocation—they must learn the art of killing and come to understand the necessity of what they do.

Only one of them will be chosen as a scythe's apprentice. And when it becomes clear that the winning apprentice's first task will be to glean the loser, Citra and Rowan are pitted against one another in a fight for their lives.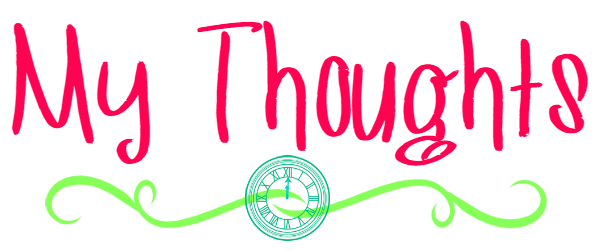 I have made no secret that I think that Neal Shusterman is an absolute genius. Not just in his writing, which is extraordinary, but his storytelling is just… it's masterful. I haven't read a book of his yet that hasn't completely blown my mind, been incredibly thought provoking, and full of emotion. I tell you this because you need to know that this book was so hyped in my head that I was kind of scared for it. And yet, through all my self-hype, somehow it exceeded my expectations, because that is just how freaking amazing Neal Shusterman is.
Where do I even start? Okay. So sometimes when I read books I make notes on little flags. Only when something really makes me think, or needs to be remembered. Well… practically everything in this book made me think, gave me something to ponder. So I have lots of flags. All the flags, basically.
Exhibit A
Let's talk a bit about particular components of this book that I extra adored, shall we? Great.
Life & Death
Obviously, death is kind of the whole basis of the plot. Or rather, the lack of death. But of course that becomes a problem, as you can imagine because of overpopulation. The questions this book poses are too numerous to list here, but it will make you think. Would you want to live forever? What would you do if you were a Scythe? Or chosen by one? Does life lose meaning if it never ends? See, you're thinking already, and this is literally just the tip of the iceberg.
Little bits of humor and humanity in a lovely cast of characters
The little moments that are interjected throughout the endlessly heavy ones are absolute perfection. Citra and Rowan are just teens, after all, and I like that though they are going through this life altering apprenticeship, they still have a lot of thoughts and emotions like normal teens would. Even the scythes themselves have personality, little quirks that set them apart from just being all business all the time. And after (in some cases) centuries of scythedom, they retain their core humanity.
Presents a plethora of complex moral issues
"Will we all be renaissance children, skilled at every art and science, because we've had the time to master them? Or will boredom and slavish routine  plague us even more than it does today, giving us less of a reason to live limitless lives? I dream of the former, but suspect the latter."
This book is so incredible at making the reader question so many things. The "good guys" aren't all good, the "villains" not all bad. It's far more complicated, and left me reeling, in the best possible way. Even if I hated a character, I sometimes understood them. And even the most honorable of characters were prone to mistakes. At the end of the day, these were human beings deciding on which fellow human beings lived and died, and nothing can be more morally complex than that.
The relevance in our current social climate is on point
I wrote this on one of my little flags, which frankly, sums it all up: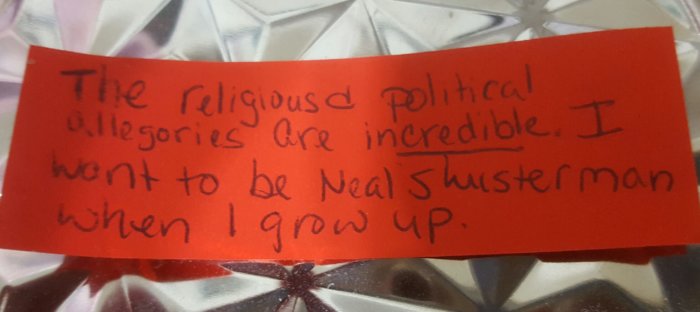 Seriously though. I read this pre-election, and I dare say it is far more relevant now. It speaks of political upheaval and corruption, religious and personal freedoms, and who exactly decides what is deemed ethically "correct". I am not going to get into it past that, because you need to read this book yourself.
Bottom Line: Hands down, one of my favorite books of all time. Incredibly thought provoking, beautifully written, and full of the complexity I have come to expect from Neal Shusterman. Go forth and read.
This is out today, so happy book birthday to Scythe! My finished copy should be on my porch tonight, yay! Do you enjoy morally complex books?