Okay so. Who likes my bad pun? Bad puns are the best. See, these are Macmillan books, aka, Fierce Reads. And they have red covers and talk about hearts and blood in the titles so… Fierce REDS, get it? (Fine, maybe the pun isn't awesome if you have to explain it, but let me have this one.) Anyway, these books actually do have some stuff in common besides the red Macmillan thing!
They're both set outside the US!
They both have elements of historical fiction in them.
They both deal with some heavier topics.
I liked them both, albeit one a bit more than the other.
But that is kind of where the similarities end, because they're quite different, so let's get to it!
A Darkly Beating Heart
by Lindsay Smith
Published by Roaring Brook Press
on October 25th 2016
Pages: 272
Format:ARC
Source:Copy provided by publisher for review

A time-travel story that alternates between modern day and 19th century Japan as one girl confronts the darkness lurking in her soul.

No one knows what to do with Reiko. She is full of hatred. All she can think about is how to best hurt herself and the people closest to her. After a failed suicide attempt, Reiko's parents send her from their Seattle home to spend the summer with family in Japan to learn to control her emotions. But while visiting Kuramagi, a historic village preserved to reflect the nineteenth-century Edo period, Reiko finds herself slipping back in time into the life of Miyu, a young woman even more bent on revenge than Reiko herself. Reiko loves being Miyu, until she discovers the secret of Kuramagi village, and must face down Miyu's demons as well as her own.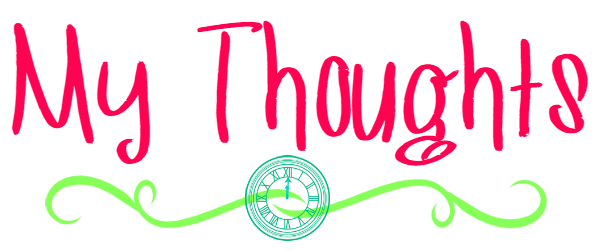 There were lots of things I really enjoyed about this book, and a few that I didn't as much. But I think overall, the good outweighed the bad for sure, so that is a win, right? Let's break it down!
The Good:
The setting! Japan is a bucket-list travel destination for me, so I was tickled to see a book set there! Also, it made me really want sushi, because there was a lot of food talk in the book! But yeah, the setting was phenomenal, I loved that aspect for sure.
Since it was set in Japan, there was cultural diversity of course, but that wasn't even the only diversity in the book! There were some LGBT+ themes too, which was such a win! While I can't speak on a personal level about the representations, it appeared to be incredibly well researched and thought out.
The historical part was fabulous. I think I liked that part of the story more than the present day, in fact. I was so drawn in by the Japanese history, and the commentary on the role of women in that time period, and I was so invested in the outcome of that storyline.
I was definitely kept guessing! I wasn't sure what would become of Reiko and her anger and self harming behaviors, or even what the catalyst was/would be. I also was definitely interested to figure out how/if the whole historical storyline would impact Reiko's modern day life, and of course how that particular story would wrap up too.
The Not as Good:
Oddly, I think this book could have benefitted from more pages, which is something I almost never say.  But by the end, I felt like there was almost too much I was a little unclear about, and that left me wanting a bit more. Both with Reiko as a character, and with the plot, I felt like they could have been fleshed out just a bit more.
I didn't quite understand Reiko. Maybe that's a good thing, because she is one dark character. She is very unhappy, that is clear, and she seeks revenge on anyone she's perceived to have wronged her in some way. I just never got a real sense of why. I mean, yes, I get that she is just a generally unhappy person with some very clear issues. But the whole need for vengeance was something that I simply didn't understand about her character.
The ending left me a little confused, honestly. I won't say anything more, but just be aware that it did. But maybe you won't be confused, and then you can explain it to me? Great. 😉
Bottom Line: I changed my rating on this about ten times- I went back and forth between 3 and 3.5 stars over and over. Let's say it's like, 3.25? I liked it, and I think had I felt a little better about the ending, it would have been a sure win, because I loved a lot of aspects about this book. Definitely worth a read, it's fast paced and the historical part was amazing.
---
Blood Red Snow White by Marcus Sedgwick
Published by Roaring Brook Press on October 25th 2016
Pages: 320
Format:ARC
Source:Copy provided by publisher for review


Russia wakes from a long sleep and marches to St Petersburg to claim her birthright. Her awakening will mark the end for the Romanovs, and the dawn of a new era that changed the world. Arthur Ransome, a journalist and writer, was part of it all. He left his family in England and fell in love with Russia and a Russian woman. This is his story.

.

.

.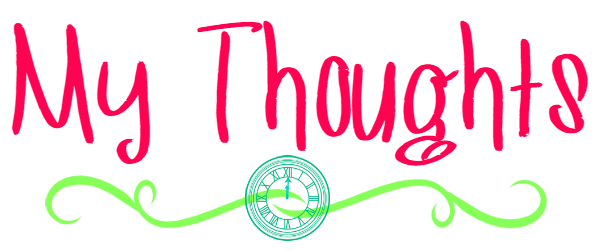 "And how much do we ever know? How much do we ever know of our own stories, as we live them?"
This book was such a gem. It's historical fiction, yes, but so much of it is just plain authentically historical, with some fictional bits. So if you are going into this expecting a fairytale, this isn't one. In fact, the protagonist is a real person, an author in fact. But the fictional and fairytale bits brought the story together so well for me, and made it so appealing!
The story is set primarily in Russia, in a time of tremendous upheaval, not only in Russia but the world as a whole. I adored that we not only got to see inside World War I, which is so rare in books, but got to see it from a European viewpoint. If you are curious, you may want to read the synopsis of this Goodreads edition, because it kind of gives you a bit more to go on than the US version. Because this is part fiction, yes, but also partly biographical to an extent, and most certainly historical. I also don't really understand its marketing as Young Adult in the US if I am being perfectly honest, because there isn't really much room for even crossover- I think this is just straight up historical fiction, though that's just my opinion, so take it for what it's worth.
I enjoyed all the aspects of this story, it was so eye opening. I liked and empathized with Arthur, though I didn't quite have an emotional connection to him. I still was able to find him incredibly relatable, which is no small feat considering I have basically not a thing in common with this man. There is romance, there is war, there is deception. Family and friendships also play a huge role, as does politics of the time period. Basically, there are a great many things that can appeal to the reader, no matter what you enjoy reading about.
Bottom Line: I loved reading Arthur's story, as well as the story of Russia in the early twentieth century. It's such an incredibly fascinating and somber time in history, and I thought the author did a tremendous job of exploring it. That said, it is most definitely historical, and quite a bit factual, so just be prepared for that going in. If you are into historical books, I absolutely recommend this one!
Do you like darker-themed books? Have any recommendations for any? I quite like them and would like to read more!