These are September Books! They're all contemporary also, which is kind of rare for me. Though they do all deal with different things, most of them have some kind of tough issues. 
Once in a Town Called Moth by Trilby Kent
The Lost and Found by Cat Clarke
Phantom Limbs by Paula Garner
Afterward by Jennifer Mathieu
---
Once, in a Town Called Moth by Trilby Kent
Published by Tundra Books on September 6th 2016
Pages: 224
Format:ARC, eARC
Source:BEA, Copy provided by publisher for review, via Netgalley


A gun in a lake. A Missing mother. Ana is on the run. But from who? For fans of The Sacred Lies of Minnow Bly.

Ana is not your typical teenager. She grew up in a tiny Mennonite colony in Bolivia, and her mother fled the colony when Ana was a young girl. Now Ana and her father have also fled, and Ana doesn't know why. She only knows that something was amiss in their tight-knit community. Arriving in Toronto, Ana has to fend for herself in this alien environment, completely isolated in a big city with no help and no idea where to even begin. But begin she does: she makes a friend, then two. She goes to school and tries to understand the myriad unspoken codes and rules. She is befriended by a teacher. She goes to the library, the mall, parties. And all the while, she searches for the mother who left so long ago, and tries to understand her father—also a stranger in a strange land, with secrets of his own.

This is a beautifully told story that will resonate with readers who have struggled with being new and unsure in a strange place, even if that place is in a classroom full of people they know. Ana's story is unique but universal; strange but familiar; extraordinary but ordinary: a fish out of water tale that speaks to us all.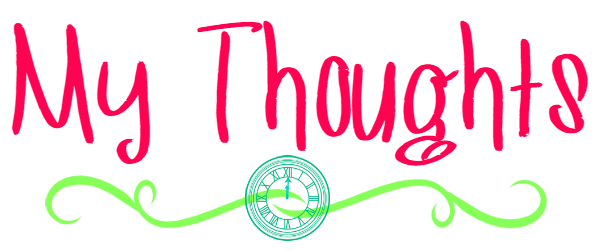 Okay, so you guys know I love me some cult-like books, right? Well, Once in a Town Called Moth definitely fits the bill, with a Mennonite colony in Bolivia, which is one of the main reasons I was super excited to read it. Thing is, there isn't a ton of the Mennonite stuff involved. It's told through flashbacks, which are still quite interesting, although removed from the situation they become less intense. But I still enjoyed that aspect of the book, plus I loved that the Mennonite setting was in Bolivia, because that is not something I get to read about every day! Let's break this book down, shall we?
The Characters: Ana was an okay character, and while I felt for her, I never really connected to her. She was also quite young, which could be one of the reasons that I didn't connect, but I think it was more that she was quite closed off in general. She made some awesome friends though, so that was fun. Her parents were the hottest messes ever though, and I could not empathize with them very much. Like, you need to put your kids first, people. They had a lot of drama and secrets but they needed to get their act together and realize that "oh hey, remember the impressionable child we created, then forced to grow up in backwoods Bolivia and now threw into downtown Toronto?"
The Plot: I did like how it went back and forth between the present and flashbacks to Bolivia. And while I suppose the Mennonite colony isn't technically a cult, there were most certainly some shady activities going on. Like, almost all of the activities would throw up red flags for any one of us reading book reviews on the internet, basically. That part was definitely fascinating. I also liked watching Ana acclimate to life in a city, though sometimes she did so almost too seamlessly to be believable.
The plotline involving Ana's parents felt a bit rushed at the end, but I didn't care a ton about it to begin with, so I guess I wasn't as annoyed with that. There was also (and I am marking this as a spoiler even though it's hinted at in the synopsis) View Spoiler »some weird… stuff with a teacher that I don't understand in the context of the story. Like, it just didn't seem necessary, though I suppose it could have been a parallel to the creepiness of the older men in the Mennonite community preying on young girls? And how it still happens in "regular" society? I don't know, it just felt… out of place to me. « Hide Spoiler
Bottom Line: It was a decent read and I was curious to know what happened, but not connecting much to Ana made things a little harder to connect to. Definitely huge points for the research into the Mennonite stuff though, it was really well done!
---
The Lost and the Found by Cat Clarke
Published by Crown Books for Young Readers on September 13th 2016
Pages: 368
Format:eARC
Source:Copy provided by publisher for review, via Netgalley


Fans of Lucy Christopher's Stolen, Caroline B. Cooney's The Face on the Milk Carton, and Natasha Preston's The Cellar will be captivated by this twisty psychological thriller about an abducted girl who finally returns home to her family—but is she really who she claims to be?

THE LOST When six-year-old Laurel Logan was abducted, the only witness was her younger sister, Faith. Since then, Faith's childhood has revolved around her sister's disappearance—from her parents' broken marriage and the constant media attention, to dealing with so-called friends who only ever want to talk about her missing sister.

THE FOUND Now, thirteen years later, a young woman is found in the front yard of the Logans' old house, disoriented and clutching the teddy bear Laurel was last seen with. Can her sister finally be back? Faith always dreamed of her sister coming home; she just never believed it would happen. But soon a disturbing series of events leaves Faith increasingly isolated from her family and paranoid about her sister's motives. Before long, Faith begins to wonder if it's the abduction that's changed her sister, or if it's something else. . . .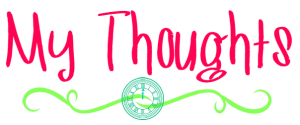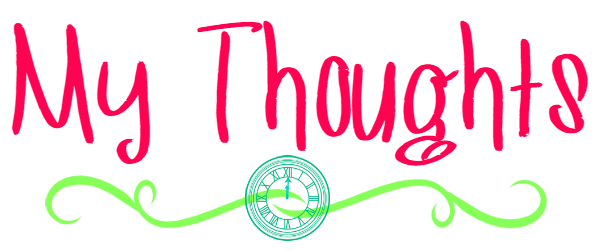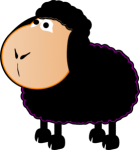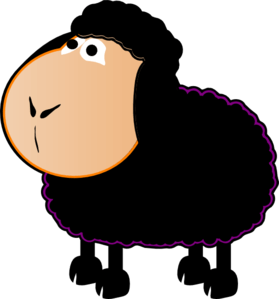 Sadness. I hate being a black sheep, guys. (But is that little guy not the cutest? Of course he is.) Anyway. I didn't hate this book or anything. But I had read so many great reviews that maybe my expectations were too high? No, I didn't dislike it, I just… felt nothing toward it either way. In fairness, I guessed what was happening really early on, and turned out to be right, so I guess that is pretty anticlimactic.
What I liked:
The family stuff. This story is super family focused, since Laurel's disappearance and such has kind of been the center of their world. I liked that Faith was so close with her stepfather, and I liked that he was there for her, especially when her parents just could not be, emotionally.
Faith was pretty realistic, in my opinion. Like, she was selfish from time to time, but who isn't? And she did try so hard with Laurel and with her parents, but man, this was not an easy situation for anyone, let alone a teenaged girl!
The book did pick up a bit in the second half, so even though I felt sure that I knew how things would end, I still was reading it at a pretty good pace.
What I didn't:
Faith's boyfriend was the actual worst. I don't even know why he was in the story, unless the point was just to make me rage. Which I did. Because go away, dude. And her friends were pretty much crap too. I was glad she had her stepfather, because seriously, none of these other people deserved to be her friend.
I didn't feel a sense of urgency, because everything seemed a bit… obvious to me. Not just the "big" stuff either, but some of the smaller points.
Frankly, it just didn't stick with me very much. When I was done I was satisfied, and then moved on and kind of didn't really think about it again.
Bottom Line: Not a bad story, and I enjoyed the writing, but I felt almost like I'd heard the story before since I felt like I knew what would happen. Faith was a great character though, and I'd definitely consider reading more books from the author, I just think this one maybe wasn't for me.
---
Phantom Limbs by Paula Garner
Published by Candlewick Press on September 13th 2016
Pages: 368
Format:ARC, eARC
Source:BEA, Copy provided by publisher for review, via Netgalley


How do you move on from an irreplaceable loss? In a poignant debut, a sixteen-year-old boy must learn to swim against an undercurrent of grief—or be swept away by it.

Otis and Meg were inseparable until her family abruptly moved away after the terrible accident that left Otis's little brother dead and both of their families changed forever. Since then, it's been three years of radio silence, during which time Otis has become the unlikely protégé of eighteen-year-old Dara—part drill sergeant, part friend—who's hell-bent on transforming Otis into the Olympic swimmer she can no longer be. But when Otis learns that Meg is coming back to town, he must face some difficult truths about the girl he's never forgotten and the brother he's never stopped grieving. As it becomes achingly clear that he and Meg are not the same people they were, Otis must decide what to hold on to and what to leave behind. Quietly affecting, this compulsively readable debut novel captures all the confusion, heartbreak, and fragile hope of three teens struggling to accept profound absences in their lives.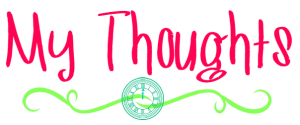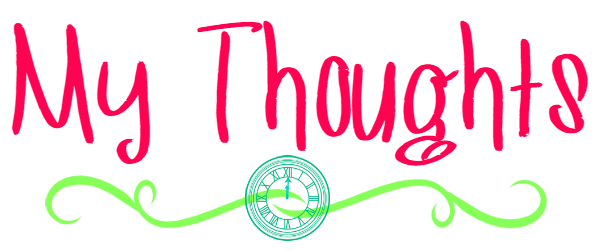 I kind of adored this book. See, Otis is a swimmer. So it won me over from the start with Otis and Dara and their swimming shenanigans. To sum it up for you:
"Like an Olympic swimmer, Otis Mueller didn't take days off. Unlike an Olympic swimmer, Otis Mueller would never make it to the Olympics."
Gah, where to even begin? This book was so good and I kind of want to mostly flail. So how about I do just that?
I am going to start again with the swimming, but I loved it. And it was really, really well done. Like some of the things Otis thought about swimming are things I have absolutely thought about swimming. Like:


"Swimming kept me from drowning."

(Meant in the not-literal sense, but the emotional one);

"'You smell like chlorine. How is that possible?' I shrugged. 'It's in my pores."

Dara wanted Otis to be an Olympian because she no longer could be. Otis just wanted to do the best he could do. It was such an amazing dynamic between these two. Which brings me to my next point…

The friendships. Goodness, I loved how loyal Otis was to Dara. Sometimes to a fault, even, but he was. He was her safe place, and I loved him so much for it. Dara had to deal with so much pain (physically and mentally) and her having Otis was so important. Yeah, he was sometimes too enabling, but the whole point was that they had to work this dynamic out! It felt so realistic, like an actual friendship where shit gets so messy, but you deal with it.
The family was so, so important. Since Otis's little brother died, he and his family have basically been in hell, as you can imagine. And yeah, sometimes Otis would get annoyed because he is a teenager and a human, but he was so incredibly loving to his family and always thought about their needs- even when he kind of didn't want to. And they loved him (and his brother) so fiercely.
The feels were powerful. I am crying just writing this review, and I finished this book like, a month ago. It was beautiful, and so incredibly difficult to read. As a mom, I had to stop reading a few times during some of of Otis's scenes with his own mom. It was absolutely gut wrenching, but in a beautifully done way. And it was really honest, the way the families dealt with their grief, and how everyone processes these things in their own ways, and that it is okay.
I did ship the romance even if I didn't always agree with it. Otis has it bad for Meg. She's been gone since Mason's death, and now she's popped back into his life. He was so hurt by her sudden absence, but he still loves her anyway- maybe too much. Like, that is one thing I had a little trouble with (well fine, that and Otis being way too obsessed with his penis, but I guess that is probably pretty honest too, so I can't really hold that against the book). He is willing to fight for Meg no matter how much she puts him through, and he has already been through a lot. But Meg is a sweet girl too, and has a lot of her own demons to overcome. And it's clear that they have love for each other, despite the years that have passed.
Otis's character growth, along with all the characters' growth, is really awesome to watch. It isn't immediate, nor is it complete, but it was really authentic. I won't spoil anything, but each of these characters learned something about themselves, often from the people around them and how they all related to each other.
Bottom Line: Beautifully written with characters I cared about deeply, this was such a fabulous debut! I laughed, I cried, I swooned, and I got a hefty dose of swimming, so an absolute win for me.

**Quotes taken from uncorrected proof, subject to change.
---
Afterward by Jennifer Mathieu
Published by Roaring Brook Press on September 20th 2016
Pages: 320
Format:ARC
Source:Copy provided by publisher for review


When Caroline's little brother is kidnapped, his subsequent rescue leads to the discovery of Ethan, a teenager who has been living with the kidnapper since he was a young child himself. In the aftermath, Caroline can't help but wonder what Ethan knows about everything that happened to her brother, who is not readjusting well to life at home. And although Ethan is desperate for a friend, he can't see Caroline without experiencing a resurgence of traumatic memories. But after the media circus surrounding the kidnappings departs from their small Texas town, both Caroline and Ethan find that they need a friend--and their best option just might be each other.

.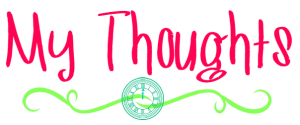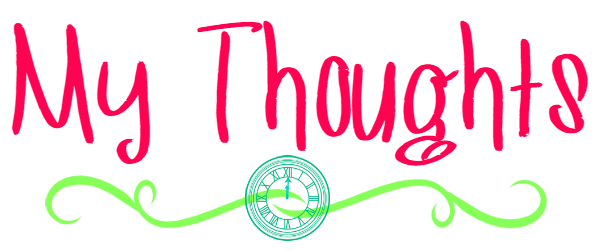 This is my second Jennifer Mathieu book, and while I didn't love this one quite as much as Devoted (my review for that is here!), I still really enjoyed this one! Definitely solidifies the author's place on my "must read" list.
Anyway, Afterward is a dual POV story about a boy who was abducted and has now returned (Ethan) and a girl (Caroline) whose brother was also taken by Ethan's captor, In Caroline's search for clues about her brother Dylan (who has autism and is unable to relay what happened to him), her story and Ethan's collide.
These two could not be more different, basically. Ethan is all kinds of traumatized of course, but he also has a completely invested family and a team of doctors who are there to help him try to process this. I loved Ethan's doctor and the way therapy was presented. While Ethan's doctor was so, so good for him, his mother's therapist was a little more… generic in comparison, and I liked that it didn't make it seem that therapy was a cure-all, or that all therapists were as awesome as Ethan's. There was also mention of how it was easy for Ethan to have access to such services because his parents had money; while Dylan didn't have those same resources. So sad, but also so accurate, unfortunately.
Caroline on the other hand is basically Team Dylan, because her family is a mess. Caroline is so fiercely loyal and loving to Dylan, it made my heart both happy and sad at the same time. All she wanted was for Dylan to be okay, and that was the one thing that was out of her control. It broke my heart that she went through so much of this alone, without a good family system or a good friend support system.
At the start, Caroline was incredibly unlikable, but she grew a lot as the book went on. Her friendship with Ethan had lots of realistic hills and valleys, as you'd expect for two people who'd been through so much. I think Dylan's autism was well portrayed, as no two cases are identical, I think the author did a remarkable job.
I didn't quite connect to the characters as much as I'd have liked, which is really the only thing holding me back from giving this book a full five stars. Because I wasn't as connected, I didn't have as much of an emotional investment- though I still had some emotional investment, it wasn't quite as much as I was expecting. Otherwise, I thought that the pacing was awesome, and the time jumps worked really well in the story.
Bottom Line: This was incredibly readable, and shines a great light on therapy. The story of Caroline and Ethan, as well as their families, was definitely a journey I am glad I took.
Have you read any of these books? Planning on it? Let's talk about them!