This Savage Song
by Victoria Schwab
Series: Monsters of Verity #1
Published by Greenwillow Books
on July 5th 2016
Pages: 464
Format:ARC
Source:Emma's ARC Adoption

There's no such thing as safe in a city at war, a city overrun with monsters. In this dark urban fantasy from author Victoria Schwab, a young woman and a young man must choose whether to become heroes or villains—and friends or enemies—with the future of their home at stake. The first of two books.

Kate Harker and August Flynn are the heirs to a divided city—a city where the violence has begun to breed actual monsters. All Kate wants is to be as ruthless as her father, who lets the monsters roam free and makes the humans pay for his protection. All August wants is to be human, as good-hearted as his own father, to play a bigger role in protecting the innocent—but he's one of the monsters. One who can steal a soul with a simple strain of music. When the chance arises to keep an eye on Kate, who's just been kicked out of her sixth boarding school and returned home, August jumps at it. But Kate discovers August's secret, and after a failed assassination attempt the pair must flee for their lives.
This book was sent to me by the loveliest of lovelies, Emma @ Miss Print via her ARC Adoption program. She needs a slogan like, something about creating happy homes for readers in search of the right baby book. Thanks, Emma 😀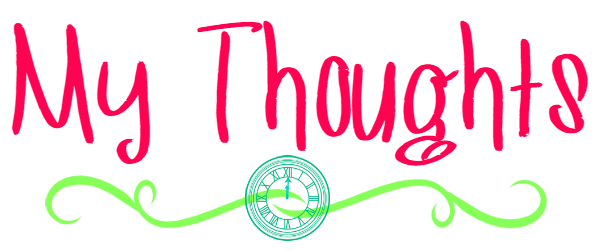 True story, this is only my second Victoria Schwab book! You may commence throwing things, I'll wait for you to finish… ????
We done? Great. If it helps, I will be reading AGOS because you guys made me, so that helps. I mean, I also want to, so there's that. Anyway. Let's talk about the actual book in question, hmm?
I liked This Savage Song! I don't think I knew what to expect, frankly. I only glance at synopses, and even so, I don't think I would have had much of an idea, in hindsight. But that's the way I like to go into books, so this is a positive!
I am also a big fan of the moral ambiguity.  Know what it reminds me of? The 100. And um, if you're new, I love The 100. Maybe too much. But I kept thinking of stuff like this while reading the book:
Clarke and Victoria Schwab could probably take over the world. 
I liked the characters. They were complex, and they had to really think about who they wanted to be and who they wanted to become in the bleak world surrounding them. I found the idea of the world to be enticing, but I also wish I had a few more answers on the past- basically, how it all came to be. But hopefully I will get some in the next book? The way people (and monsters!) related to each other in the world was fascinating also. Trust was a rare commodity, and it seemed that you could be sold out by anyone, at any time.
The writing, of course, is gorgeous. The characters were well developed, and I am definitely looking forward to finding out what will happen next in the world. I am anxious to see who August and Kate will become, and what (if anything!) will happen with their tentative friendship.  This all sounds great so far, right?
To be completely honest, this is a hard book to review. I liked it quite a bit, and I have no real reasons for the things I didn't like. It sounds kind of lame to deduct a star "because reasons", but that's basically what is happening here.  I liked it but didn't fall in love. There were a few times where things moved a little slow, and I got a tiny bit bored (this was mostly in the middle of the book). But overall, it was absolutely a book I'd recommend- especially since I can't tell you why it wasn't a five-star book for me. It probably will be for most of you! And I liked it enough to pre-order a finished copy, so there's that.
Bottom Line: Victoria Schwab writes pretty things, even when it's about monsters and evildoers.
"You wanted to feel alive, right? It doesn't matter if you're monster or human. Living hurts."
Have any of you read this one? Do we have any Victoria Schwab fans ready to throw tomatoes and/or books at me? Good news is, I own every book she published, so it is only a matter of time ?