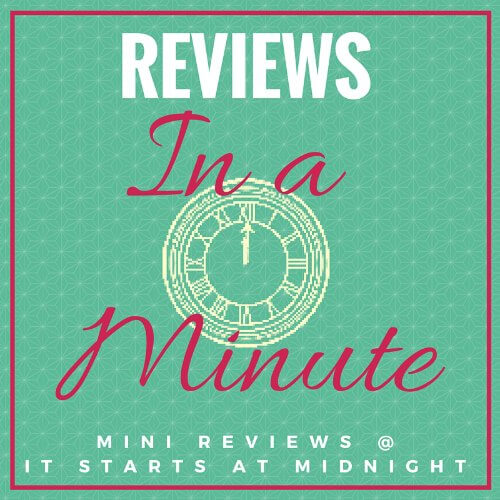 These are April Books! These April books all came out in the same week- most on April 5, so there's that. They're also all quite different genres, so something for everyone, olé! 
Essential Maps for the Lost by Deb Caletti
Alight by Scott Sigler
Dig Too Deep by Amy Allgeyer
Tell the Wind and Fire by Sarah Rees Brennan
---
Essential Maps for the Lost by Deb Caletti
Published by Simon Pulse on April 5th 2016
Pages: 336
Format:eARC
Source:Copy provided by publisher for review, via Edelweiss


From beloved author and National Book Award finalist Deb Caletti comes a fresh and luminous novel about the grief that can tear us apart and the people who can make us whole again.

When Madison makes a startling discovery, the body of a dead woman floating in the middle of a lake, the summer after her senior year becomes more complicated than she ever expected.

Madison (Mads to everyone who knows her) is staying with her aunt and uncle in Seattle after graduating from high school. Being away from her needy, unstable mother who's been pressuring her to take over the family business is such a relief. Now all Mads has to worry about is taking classes, swimming laps, and fighting off the sadness that threatens to overtake her.

That is, until the traumatic moment Mads collides with a body in the middle of the lake. After swimming the body back to shore, Mads becomes obsessed with uncovering the identity of the woman and what drove her to leap off of the Aurora Bridge. Determined to discover more, Mads parks outside the woman's home and sees the woman's son: the sweet and tormented Billy Youngwolf Floyd.

Through a series of not-so-happenstance meetings, Mads and Billy realize that desperate mothers and rescue missions are not the only thing that bonds them. Billy carries a map in his pocket; the one of the museum from The Mixed-Up Files of Mrs. Basil E. Frankweiler; and it's his dream to visit the museum one day. And though book-loving Mads is expected to return home to her already-decided future, her dream is to run away to a life of her choosing.

As the unlikely pair fall hard for each other and as the summer draws to a close, Billy and Mads must decide whose story to follow: their family's or their own.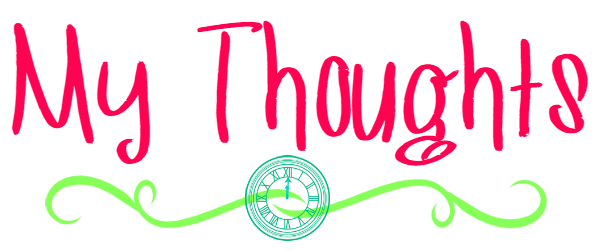 I didn't dislike this book, which should count for something. I did, however, feel like it didn't exactly leave an impact on me in any real way. It was entertaining enough as I was reading, and the writing style was quirky and unique, which I loved. Mads and Billy were fine characters, and I felt for them and their struggles. They both come from messy home situations (as you may have guessed from the whole "woman dead in the water" thing), and have a connection to each other than only one of them knows about.
I had typed out a list of "good and not good"… and as I was typing it out I think I realized that this book was more problematic than I thought upon finishing it. I liked it in the moment, for the most part. But when going over it in my head, some things troubled me.
I felt for Mads and Billy, I did. But they were really dysfunctional on every level. Mads kept wanting to steal the baby she was a babysitter for. Billy stole dogs from his neighbors to take to the kennel he worked at. Mads was obsessed with Billy's mom, without his knowledge. Then they have a romance… which is based on lies- pretty serious ones. It did leave me a bit unsettled that the only reason they ever liked each other (or at least, that Mads liked Billy) was because she found his mom floating during a morning swim. As for their "caretakers", Mads' mom is awful- self absorbed, co-dependent, and a sorry excuse for a parent all around, and yet somehow, Billy's bullying and cruel grandma is even worse. The mental health pieces are most definitely not as in depth as I would have liked, especially considering the family histories. 
Mads trying to find herself was a good thing. Billy trying to figure out his place in the world was a good thing. Mads' aunt, uncle, and cousin were lovely characters. I liked the writing style quite a bit too. But as a whole, I find that it was lacking in some of the substance I was looking for.
Bottom Line: The story itself was entertaining, and there were some very charming pieces, but I feel like it just touched the surface of suicide and mental health, and really even Billy and Mads as characters. 


---
Alight by Scott Sigler
Series: The Generations Trilogy #2
Published by Del Rey on April 5th 2016
Pages: 448
Format:eARC
Source:Copy provided by publisher for review, via Netgalley


Alight is the second installment in the YA sci-fi adventure trilogy by New York Times bestselling author Scott Sigler, hot on the heels of Alive.

Alight reveals to readers the further adventures of Em, Spingate, O'Malley, Bishop, and the other young heroes introduced in Alive. In Alive, Em fought to assert herself as leader and her friends tried to comprehend their own mysterious identity; now she must wrestle not with the challenge of winning power but the grave responsibility of having assumed it, and she and her friends must contend with a grim fact: the revelation of their identity is not an answer but another question—and one with terrifying implications.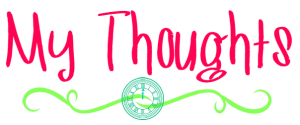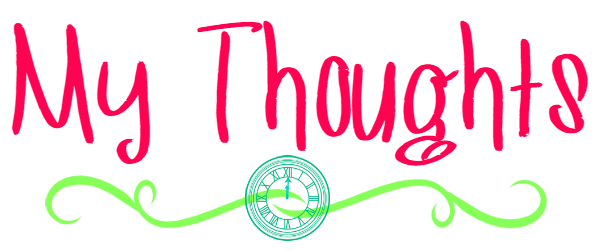 Alive was really quite the awesome surprise for me last year. You can read my review here, but suffice it to say it was action packed and wholly unique. So I was excited for Alight, naturally (even though, the dude's up close and personal nostril on the cover is somewhat off-putting) And it definitely didn't disappoint, nor did it suffer from any "middle book syndrome". That's where Alight really excelled- it quite flawlessly continued the story in Alive while taking it to a totally different place. It's kind of the best way to continue a series. It didn't rehash everything from book one, it told its own story, all while developing the characters and world that had me hooked in the first book.
The setting is new in Alight, and I loved that the reader got to explore it right alongside the characters. It made the stakes seem higher, and the reactions more authentic. The beginning started just a bit slow (which my book twinsie Cynthia goes into in more detail- this is a mini-review, after all) but I think I was just trying to catch up on the characters and world. Once I got into the groove, I was hooked. And the ending left me so in need of Alone (which, to be honest, even the title has me intrigued by!), so I will be eagerly awaiting the conclusion!
Bottom Line: This series is really unique. Fast paced, with great characters and fabulous twists and development, if you haven't started it, you probably need to. 
---
Dig Too Deep by Amy Allgeyer
Published by AW Teen on April 1st 2016
Pages: 272
Format:ARC, eARC
Source:Copy provided by publisher for review, via Netgalley, Won


With her mother facing prison time for a violent political protest, seventeen-year-old Liberty Briscoe has no choice but to leave her Washington, DC, apartment and take a bus to Ebbottsville, Kentucky, to live with her granny. There she can at least finish high school and put some distance between herself and her mother--or her former mother, as she calls her. But Ebbottsville isn't the same as Liberty remembers, and it's not just because the top of Tanner's Peak has been blown away to mine for coal. Half the county is out of work, an awful lot of people in town seem to be sick, and the tap water is bright orange--the same water that officials claim is safe. And when Granny's lingering cold turns out to be something much worse, Liberty wonders if somebody at the mine is hiding the truth about the water. She starts to investigate and is soon plunged into a world of secrets, lies, threats, and danger. Her searches for answers and justice lead to even tougher questions--should she turn to violence and end up like her mother? Give up her quest for the sake of keeping the peace? Or keep fighting until the mine is shut down for good?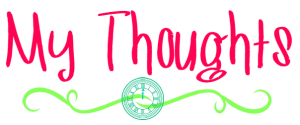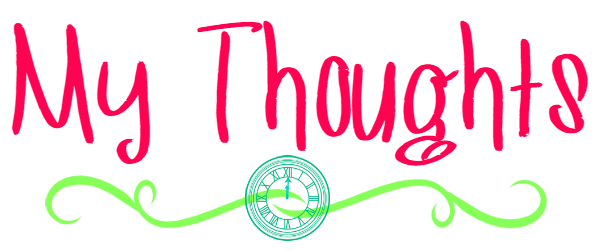 At the start of this book, I wasn't completely sold. I wasn't a fan of Liberty's life choices. She was kind of being a snob, and her boyfriend was basically the worst.  She was judgmental and frankly, I didn't care for her.  And she called her mom "Former Mother" which was irritating. And the Kentucky backdrop seemed a bit stereotypical for my liking.
But then. Then things got pretty great. Luckily, Liberty finally starts to get her act together. She teams up with her boyfriend's friend Dobber (who she's been told is a "bad guy") who understands the severity of the situation with the water firsthand. Liberty starts to understand the world and the people around her- and she realizes that she was probably wrong about a great many things. And can we please talk about how much I love Granny? Granny and Liberty's relationship is everything. Granny is my actual Grandma. Like if you met her, you'd be like "holy crap, that is the actual Granny from Dig too Deep!", but only if you had read the book.
Anyway, even though the book is obviously fiction, the importance of these environmental issues is not. This kind of tainted water and such leading to cancer and other illnesses? Yeah, that's a thing. Birth defects, things of that nature, they happen from environmental triggers, and it is heartbreaking to read about all the suffering. And the concern about only money from the "higher ups"? Yeah, that is our reality, and the reality of these characters, and it is the worst. Especially when most of the people in the town were barely, barely making ends meet.
This book made me think a lot. It brings to light the injustice, the inequality of how people are treated, the lack of value placed on human life, and the control and power that the few have over the many. If you pick up this book for no other reason (though you really should, for the great characters and fabulous story), do it for that. 
"We humans are awfully quick to decide what everybody else deserves. We just reach into our well of judgment and pull out a verdict. Actually handing out the desserts though, that's a different story"
*As a side note, there was something in this book that I have to mention, and I don't mean this as a criticism, but an opportunity to shed some light on something. When talking about birth defects, Liberty uses the term harelip to mention children in the region being born with cleft lips (and presumably palates).  While I am completely positive that no offense of any kind intended, it is a rather derogatory term, and generally perceived as an insult or mockery toward someone with a cleft lip.
**Quote taken from uncorrected proof, subject to change.
---
Tell the Wind and Fire by Sarah Rees Brennan
Published by Clarion Books on April 5th 2016
Pages: 368
Format:eARC
Source:Copy provided by publisher for review, via Netgalley


In a city divided between opulent luxury in the Light and fierce privations in the Dark, a determined young woman survives by guarding her secrets.

Lucie Manette was born in the Dark half of the city, but careful manipulations won her a home in the Light, celebrity status, and a rich, loving boyfriend. Now she just wants to keep her head down, but her boyfriend has a dark secret of his own—one involving an apparent stranger who is destitute and despised. Lucie alone knows the young men's deadly connection, and even as the knowledge leads her to make a grave mistake, she can trust no one with the truth.

Blood and secrets alike spill out when revolution erupts. With both halves of the city burning, and mercy nowhere to be found, can Lucie save either boy—or herself?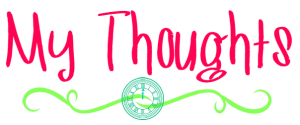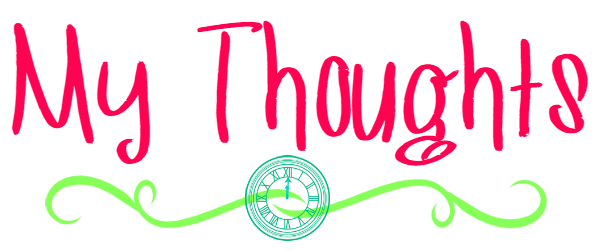 Le sigh. I wanted to love it, I wanted to soooo badly. But alas. It wasn't bad, but it was a bit underwhelming I suppose. Lucie and Ethan just did not excite me as characters, nor did I feel any real chemistry between them. Ethan was akin to watching paint dry, but at least he wasn't always around. Lucie just didn't strike me as a noteworthy heroine. She didn't really do much of anything, nor did she really inspire anyone or anything.
But the hardest part for me was the lack of world building. Okay, we're in New York, but some kind of weird New York, where there is Light and Dark, but I'll be damned if I know why or how. There was also a pretty sizeable info-dump which may have explained some of it, but I started skimming because I was bored. And I am not a skimmer by nature. And why did these people not like each other? I still don't understand. The Dark residents were clearly treated as "less than" by the Light Dwellers but I am still not sold on why. Then there was a revolution, because of course there was. Some of it felt like it didn't make sense, and the rest seemed clichéd. Lucie was "special" to the revolution (which, in itself was pretty underwhelming), and the "not-quite-a-love-triangle" was extra special. Actually now that I think about it, there were a lot more similarities and tropes than I initially realized- but they're spoilery, so I can't even talk about them. Let's just say this checks a lot of boxes on the "generic dystopian/fantasy" trope list.
I did like a few things about the book. Mostly Carwyn. More of him and his snark, please and thank you. I feel like his presence made Lucie's personality "pop" a bit, and I liked their interactions together. I also liked Lucie's concern for her family, and the lovely family that took Lucie and her dad in after Lucie's mom was killed.
Bottom Line: I was mostly confused and underwhelmed, but there were a few bright spots. Still, definitely not what I had hoped for.

So we had some good, and we had some… that left something to be desired? Have you read any of these? Are any on your TBR?