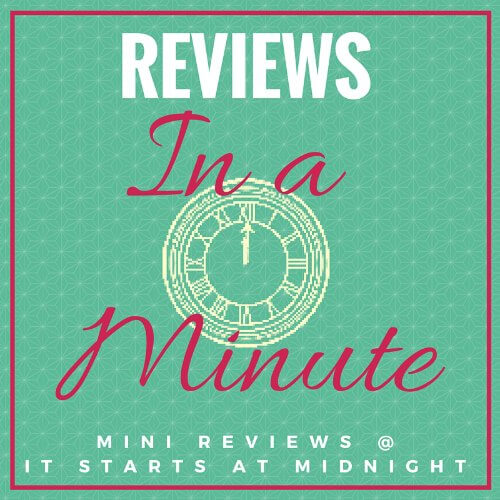 These are more books I read in April. I think one might be a May release, but I thought it was April, so let's pretend, shall we? This is also an oddly large amount of contemporary for me, so there's that! 
Down With the Shine by Kate Karyus Quinn
Love & Gelato by Jenna Evans Welch
The Last Boy and Girl in the World by Siobhan Vivian
Dreamology by Lucy Keating
---
Down With the Shine by Kate Karyus Quinn
Published by HarperTeen on April 26th 2016
Pages: 355
Format:ARC, eARC
Source:Copy provided by publisher for review, via Edelweiss


There's a reason they say "be careful what you wish for." Just ask the girl who wished to be thinner and ended up smaller than Thumbelina, or the boy who asked for "balls of steel" and got them-literally. And never wish for your party to go on forever. Not unless you want your guests to be struck down by debilitating pain if they try to leave.

These are things Lennie only learns when it's too late-after she brings some of her uncles' moonshine to a party and toasts to dozens of wishes, including a big wish of her own: to bring back her best friend, Dylan, who was abducted and murdered six months ago.

Lennie didn't mean to cause so much chaos. She always thought her uncles' moonshine toast was just a tradition. And when they talked about carrying on their "important family legacy," she thought they meant good old-fashioned bootlegging.

As it turns out, they meant granting wishes. And Lennie has just granted more in one night than her uncles would grant in a year.
Now she has to find a way to undo the damage. But once granted, a wish can't be unmade...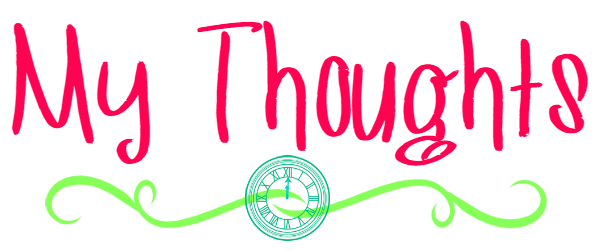 This is one hell of a fun book. Can you even imagine the shenanigans that would occur if you suddenly had the ability to grant wishes- only you didn't even know it? Because that is what is happening here. Lennie is a mess, basically, since her best friend Dylan's disappearance (which people blame her for, but that's a whole other issue). So when she starts granting wishes for all the popular kids at a party, she has no idea that her (often poorly worded) wishes were going to come to fruition. 
Lennie is a disaster in general, yes, but it's easy to see why. Her uncles make moonshine (and apparently grant actual wishes), her mom is pretty much incoherent, her dad is a real piece of work (and that's putting it mildly), her best friend is dead, and her best friend's twin hates her and blames her for his sister's death. So she's not in a fabulous place. So when she realizes that all the wishes she granted in jest actually came true, she knows that she needs to do damage control.
This was just plain enjoyable, really. The thing is, it isn't some fluffy contemporary though, it deals with some serious stuff. But then the infusion of magic, and the downright wackiness that happen at the party lighten it all up. I couldn't help but feel for Lennie. Yeah, she makes some bad choices, but she most definitely learns from them. I loved the quirkiness of the side characters, the chaos of Lennie's wish granting and the aftermath, and the ups and downs that Lennie experiences along the way.
The writing was fabulous, and I actually laughed out loud- in the serious way not in the "lol" way- several times during the book. Yet it was still emotive enough to leave an impact. And frankly, it was one of the most unique and inventive books I have ever read.
Bottom Line: If you are like me, and crave a little something "different" with your contemporary, this is absolutely a book for you. It's a book that can be hilariously entertaining, yet still have emotional fortitude when the story calls for it. Down With the Shine definitely didn't disappoint!

---
Love & Gelato by Jenna Evans Welch
Published by Simon Pulse on May 3rd 2016
Pages: 390
Format:eARC
Source:Copy provided by publisher for review, via Edelweiss


Lina is spending the summer in Tuscany, but she isn't in the mood for Italy's famous sunshine and fairy-tale landscape. She's only there because it was her mother's dying wish that she get to know her father. But what kind of father isn't around for sixteen years? All Lina wants to do is get back home.

But then Lina is given a journal that her mom had kept when she lived in Italy. Suddenly Lina's uncovering a magical world of secret romances, art, and hidden bakeries. A world that inspires Lina, along with the ever-so-charming Ren, to follow in her mother's footsteps and unearth a secret that has been kept from Lina for far too long. It's a secret that will change everything she knew about her mother, her father—and even herself.

People come to Italy for love and gelato, someone tells her, but sometimes they discover much more.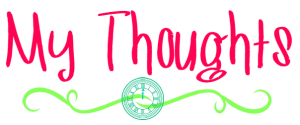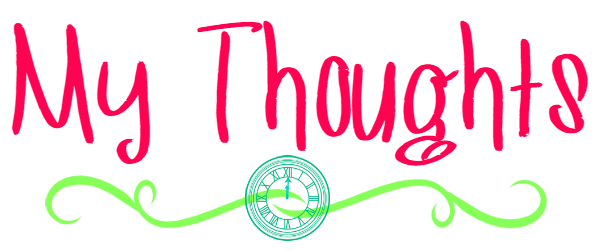 Love & Gelato was a pretty enjoyable book overall, with a few hiccups along the way. It was cute, but I doubt it'll leave a lasting impression.
What I liked:
Italy! Come on, that is going to be a huge plus of any book, right? Especially since the book was set in Florence (Firenze for the Italian speaking among us), and I have been there and absolutely enjoyed it- and have visited some of the places that Lina went.
I enjoyed Howard and Lina's awkward but budding relationship. Meeting him for the first time, after her mom's death, had to be incredibly uncomfortable- and the book showed this! But Howard was so sweet, and so determined to make Lina feel at home, it was quite admirable. Plus, he just seemed like a decent stand up guy in general.
Lina's friendship with Ren was great, even though their meeting was kind of too convenient. I think he was just an overall decent guy too, and I liked that he lived in a gingerbread house because… why? Who cares, it's fun.
Lina's mom was featured as part of the plot, via her journal from the past when she first went to Italy. It was sad that we didn't get to see much of Lina's mom before she died, so "meeting" her via her journals was amazing. Lina got to learn a lot about her mom, and I just loved that they were able to still have mother-daughter moments even though her mom wasn't alive.
What I didn't like as much:
The "other guy". I don't even remember his name, that is not good. ::Looks at Kindle:: Thomas, apparently. That's about how much of an impression he left on me. He was basically useless? I guess he was attractive but like… I can't see him so who even cares? He had literally no purpose other than being "the other guy".
The whole "Lina moving to Italy" thing was kind of unrealistic I think. I mean, granted, I am not entirely sure how international custody arrangements work but… her grandma was just like "mmmmkay, Howard seems cool, see you later!". And I get that it was her mother's wish but also… why did anyone think this was a good idea? I had trouble wrapping my head around it.
This one is a little spoilery maybe? View Spoiler »I didn't realize it at first, but Lina had been there all of a week when she decided that she was "in love" with Ren. So… that isn't normal. And not in a "OMG I LOVE HIM" way, in a "I want to be with him forever" sort of way. So… yeah. « Hide Spoiler
While I was fine with Lina in general, there were times that I kind of wanted to maybe smack her a little? She just was like, uppity sometimes, for really no reason. And the worst was that Howard devotes his life to the upkeep of this World War II cemetery for American soldiers and Lina is like… not just weirded out, but has no concept of why it is so important. Okay, I get living at a cemetery would probably be strange for anyone, but how can she not acquiesce that it is a really moving tribute, and the fact that Howard is willing to live there and take care of it and help people tour it shows what kind of amazing guy he truly is? She also makes a few jabs at other people that just didn't sit well with me.
Bottom Line: Overall, a cute book, especially if you want to be craving Italian food for the next two weeks. Not perfect, but a sweet book that definitely left a smile on my face.
---
The Last Boy and Girl in the World by Siobhan Vivian
Published by Simon & Schuster Books for Young Readers on April 26th 2016
Pages: 432
Format:eARC
Source:Copy provided by publisher for review, via Edelweiss


From the critically acclaimed author of The List comes a stunning new novel about a girl who must say goodbye to everything she knows after a storm wreaks havoc on her hometown.

What if your town was sliding underwater and everyone was ordered to pack up and leave? How would you and your friends spend your last days together?

While the adults plan for the future, box up their possessions, and find new places to live, Keeley Hewitt and her friends decide to go out with a bang. There are parties in abandoned houses. Canoe races down Main Street. The goal is to make the most of every minute they still have together.

And for Keeley, that means taking one last shot at the boy she's loved forever.

There's a weird sort of bravery that comes from knowing there's nothing left to lose. You might do things you normally wouldn't. Or say things you shouldn't. The reward almost always outweighs the risk.

Almost.

It's the end of Aberdeen, but the beginning of Keeley's first love story. It just might not turn out the way she thought. Because it's not always clear what's worth fighting for and what you should let become a memory.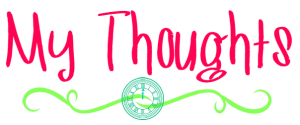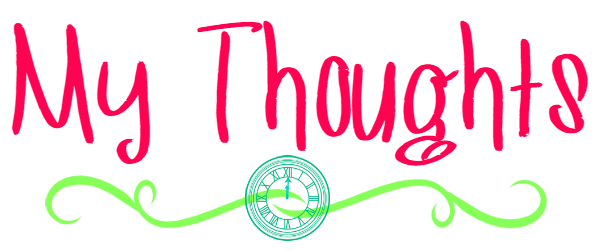 I came kind of close to DNFing this one, actually. I was about 12% in, and I felt like I had been reading for hours (I hadn't been). And it was 432 pages, which is kind of long for a contemporary. Especially one about the rain. I was kind of hoping for a really epic apocalypse level water situation, but it really wasn't that at all. It was more like "Hmm, this place flooded a bit, and it's raining all the time for no actual reason but no one is concerned, so let's turn the town into a lake! For reasons."
Keeley is the main character, and she has these best friends, Morgan and Elise, but frankly, I felt like she just wanted Elise to go away. Then somehow, she ends up in a quasi-relationship with this guy Jesse, who she's had a big old crush on for years. So during this time, Keeley's dad is fighting for the townspeople's right to stay in their homes. And that's just something that is also happening, because Keeley is busy. She has to do immature stuff with Jesse, and ditch her friends, and be awful to the guy who was nice enough to give her a job even though the whole town is flooding away.
But then she had redeeming moments where I genuinely felt for her, and she did grow as a character, so she wasn't all bad. And while the whole flood thing wasn't exactly realistic, the relationships and friendships were, which I appreciated. I also have read that there are quite a few changes that were made in the finished copy, so maybe some of these things have been cleared up.
Bottom Line: While I didn't hate this one, it was long and draggy where it didn't need to be, and Keeley really was trying at times. But the honest relationship portrayal is a definite plus!
---
Dreamology by Lucy Keating
Published by HarperTeen on April 12th 2016
Pages: 336
Format:eARC
Source:Copy provided by publisher for review, via Edelweiss


Vibrantly offbeat and utterly original, Lucy Keating's debut novel combines the unconventional romance of Eternal Sunshine of the Spotless Mind with the sweetness and heart of Jenny Han.

For as long as Alice can remember, she has dreamed of Max. Together, they have traveled the world and fallen deliriously, hopelessly in love. Max is the boy of her dreams—and only her dreams. Because he doesn't exist.

But when Alice walks into class on her first day at a new school, there he is. Real Max is nothing like Dream Max. He's stubborn and complicated. And he has a whole life Alice isn't a part of. Getting to know each other in reality isn't as perfect as Alice always hoped.

Alarmingly, when their dreams start to bleed into their waking hours, the pair realize that they might have to put an end to a lifetime of dreaming about each other. But when you fall in love in your dreams, can reality ever be enough?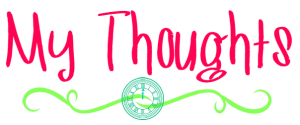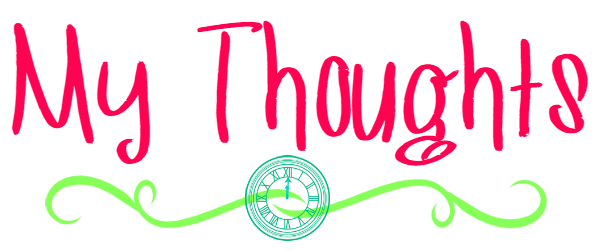 This book is so sweet! I really don't have a bad thing to say about it. I loved the characters of Alice and Max, who have been dreaming together since forever- but they only met each other now, when Alice moves and starts to attend Max's school. At first I worried that the whole thing would seem really farfetched, but it didn't as the story went on. The side characters were every bit as fabulous and fleshed out, which really added a lot to the story- it wasn't only Alice and Max, it was Alice's life. And yes, the romance is the star of this book, and I adored it so much. I could almost feel the love and the pain and the trepidation that Alice was going through, realizing the person of her dreams existed in real life after all these years, and then trying to navigate her new reality.
Bottom Line: Dreamology made me happy (and yes, had me shedding some tears) and definitely was full of swoony moments! I absolutely recommend picking this one up!

Have you read any of these books? Planning on it? Let's talk about them!