The Glittering Court
by Richelle Mead
Series: The Glittering Court #1
Published by Razorbill
on April 5th 2016
Pages: 416

The Selection meets Reign in this dazzling trilogy of interwoven novels about three girls on a quest for freedom and true love from #1 internationally bestselling author Richelle Mead.
"Brilliant and original, Mead's new series starts off with a bang and will leave readers on the edge of their seats until the very end."—School Library Journal

For a select group of girls, the Glittering Court offers a shot at a life they've only ever dreamed of, one of luxury, glamour, and leisure. To high-born Adelaide, whose wealthy family is forcing her into a loveless marriage, the Glittering Court represents something else: the chance to chart her own destiny, and adventure in an unspoiled, prosperous new land across the sea.

After a chance meeting with the dazzling Cedric Thorn, Adelaide poses as a servant to join the crop of impoverished girls he promises to transform into proper ladies. But her familiarity with upper class life comes with a price: she must hide her identity from her new friends, mysterious refugee Mira and fiery former laundress Tamsin, and most importantly, from Cedric himself—even though she's falling in love with him.

Everything begins to crumble when Cedric discovers Adelaide's ruse, and she catches the eye of a powerful young governor, who wants her for a wife. She didn't leave the gilded cage of her old life behind just to become someone else's property. But nothing is as daunting—or as wonderful—as the potent, forbidden attraction simmering between Adelaide and Cedric. One that, if acted on, would make them both outcasts in a wild, dangerous, uncharted world, and possibly lead them to their deaths.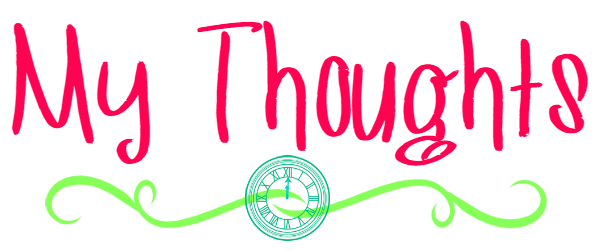 Ooooh this book was good. I thought that it was going to be good, of course. Because otherwise why would I have wanted to read it, right? But this totally exceeded my expectations! I was expecting a fun adventure about secrets and dresses and romance and stuff, but what I got was more- a lot more. Sure, those things are in the book too. The only minor qualm I can tell you about (and let's just get this out of the way so we can get to the good stuff!) is that there were a few parts that felt predictable to me. I wanted just a tad more suspense, but that is my only complaint!
The Awesomeness of The Glittering Court: A List!
Female. Friendship. This is just the biggest win of the whole book. You'd think that in a book about competing to win husbands, the girls would be catty and uncivil- and some were, and frankly, they all had their moments, which is why it was so realistic- but when it came right down to it, Tamsin, Mira, and Adelaide had each other's backs. 
The females in general were also full of win. Again, this could have been a bunch of drama from girls just looking to land a hubby. But this was not the case. These ladies wanted the chance to go to the new world. And just so I can paint you a picture, in the world that is crafted in this book, women don't have many options, and are looked down upon as property. So these women trying to make a life for themselves was pretty damn brave in itself! I loved Adelaide, Mira, and Tamsin best of all, of course. They all had flaws and faults, but they were so authentic, and came from such different backgrounds, it was easy to become immersed in their stories.
Even the side characters are fabulous. Like itty bitty characters, some of whom we only meet briefly, are still super fleshed out and add to the story. Every interaction had meaning, nothing and no one felt like filler.
This world is incredible! So, it isn't England and America circa 1600… but it is. Like, a lot of the aspects of it are the same, in a general way. The old world order with royalty and luxury but no freedom, versus the new, frightening continent with plenty of opportunity but also lots of peril. There are natives to the land who are being pushed out, and there are some religious people who, if you ask me, act a lot like Puritans. It's awesome- I am such a fan of this time period, but doing it in a fictional setting where we can have the awesomeness of the court situation (and other awesome stuff that would be spoilery to tell you about, but trust that it is fabulous)? I love this world.
The romance is slow and swoon-worthy. And hate-turned-love. Who doesn't love that? Oh and it is a big forbidden no-no. I mean this romance was quite literally every single thing I love about a romance. There was banter, too! I loved both characters, too, so it was just the absolute perfect romance. I most definitely ship it.
We get to venture back into this world- but with Mira and Tamsin this time! Oh yes, this is a thing. From Goodreads:


Each book in the trilogy is self-standing and told from the point of view of one of three girls as they travel to and experience life in the New World, becoming enmeshed in her own adventures and romantic intrigues while also playing a role in her friends' stories—often in ways that aren't obvious until the series is complete.
Bottom Line: This book got me out of a pretty serious slump. And it pretty much checks off every single element I look for in a book. Clearly, I recommend! 

Don't forget to check out my very own Glittering Court right here! 
And if you pre-order (like, now, this is your last chance, people!) there are gifts! 
Can you even believe that this is my very first Richelle Mead book? Clearly, it won't be my last! What do you suggest I start with? And how much do you want to read this book!?