Water's Wrath
by Elise Kova
Series: Air Awakens #4
Published by Silver Wing Press
on April 26th 2016
Pages: 378

Librarian turned sorcerer. Sorcerer turned hero. Hero turned puppet. The Solaris Empire found victory in the North and, at the cost of her heart and her innocence, Vhalla Yarl has earned her freedom. But the true fight is only beginning as the secret forces that have been lurking in the shadows, tugging at the strings of Vhalla's fate, finally come to light. Nowhere is safe, and Vhalla must tread carefully or else she'll fall into the waiting arms of her greatest foe. Or former lover. About the Author Elise Kova has always had a passion for storytelling. She wrote her first novella, a high-fantasy, in sixth grade. Over the years she's honed her love of literature with everything from fantasy to romance, science fiction to mystery, and whatever else catches her eye. Elise lives in Saint Petersburg, Florida, where she's currently working on the next installment in her debut YA fantasy series: Air Awakens. She enjoys video games, anime, table-top role playing games, and many other forms of "geekdom." She loves talking with fans on Twitter (@EliseKova) and Facebook (/AuthorEliseKova). Visit her website, EliseKova.com/, for news and extras about her books!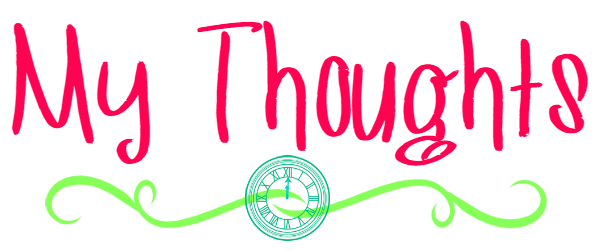 We're done here, right? Seriously, I keep thinking to myself there is no way that Elise can outdo herself again, right? and then… she does. This book blew me away, and I am going to try to explain why and how without spoiling it or the previous three books, so I will likely have to keep this short.
First, Vhalla is as amazing as ever. And she's going through some stuff. Some big stuff. Like, life in upheaval sort of stuff. And since she is kind of the best character ever, she deals with it like we would: trying to be graceful, but only partly succeeding. The true draw to Vhalla has been and still is how relatable she is no matter how powerful she becomes or how low she falls. Some characters morph completely; Vhalla grows but never replaces her true self- just builds upon it. But she definitely evolves, no question, as she faces difficulties that would be insurmountable to most of us. (Oh! I dressed Vhalla up for this post, so I will share her outfit here again!)
This book is my favorite of the series so far, without a doubt. Emotionally, I was all over the place, which to me is the best way for a book to be. I had no idea what the fate of characters or plotlines would be, because with the Air Awakens series, nothing and no one is ever safe. There were enough lighter moments to make me not drown in my emotions (but it was close 😉 ). So many relationships are explored in this book too- not only romantic ones, there was a ton of emphasis on friends and family as well, which I adored.
Goodness, I want to gush about this book endlessly, but even telling you some of the things I want to gush about would be spoilery! Okay, if you have read Earth's End, I guess you can read this: View Spoiler »The Vhalla/Aldrik feels are just…. oh my goodness. My emotions ran the gamut- my heart broke, it longed for them to see each other, and I felt the swoons just thinking of them being in the same vicinity! This is absolutely one of my favorite ships of all time, even though it guts me on the regular. « Hide Spoiler 
Bottom Line: My heart has been destroyed and uplifted over and over, and I have fallen in absolute love with this series and these amazingly realistic characters. I am simultaneously excited and devastated for Crystal Crowned. I can't wait to read every last word of this series, but I also can't handle leaving these beloved characters and world behind. 

Find the rest of the series!
---
First, there are two giveaways I have to share with you! The first one is from me, just for you guys, and it's International, for a Paperback Copy of Water's Wrath (or one of the others in the series if you haven't gotten to WW yet!) and 2 e-book copies (same applies!)
a Rafflecopter giveaway

The second is a giveaway from Elise, and it is kind of amazing: The winner will have their name written into Air Awakens book five, Crystal Crowned, as a minor/mentioned character somewhere in the book!
a Rafflecopter giveaway
Have you been reading this series? I really hope so, because I love it, of you couldn't tell! If you have been reading it, tell me, do you love it? Is Vhalla just the best ever?