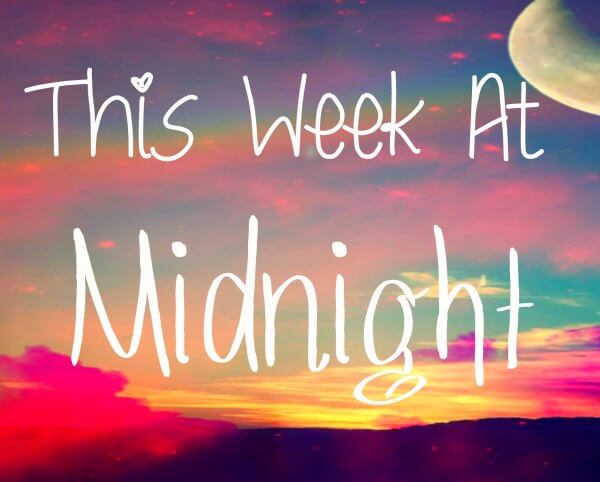 This Week at Midnight, it is Christmas!!
Stacking the Shelves is a weekly meme hosted by Tynga's Reviews. It gives us a chance to share with readers what we bought, borrowed, swapped, won or got for review each week. Because I love books, and you love books, so let's see the books!
The Books
For Review
The Shadow Queen by C.J. Redwine
Banished by Kimberley Griffiths Little
Behold the Bones by Natalie C. Parker
The Steep and Thorny Way by Cat Winters
e-ARCs
Via Netgalley, thanks to Quercus!!
Won:
Illusive and Deceptive by Emily Lloyd-Jones; The Conspiracy of Us by Maggie Hall thanks to author Emily Lloyd-Jones
Gifts of a bookish nature:
Huge thanks to Amber @ YA Indulgences who was my Secret Santa!!
From my family! So excited for these- my Hunger Games Funko Pop collection is complete, I have more prints from Evie's Society6 shop to frame, AND a new Kindle!
And huge thanks to my #OTSPSecretSister!!
---
Weekly Shenanigans
I read four books! Yay!!! And they were quite a good bunch, too! I needed them!
 Mockingjay re-read #10 notwithstanding, Nora & Kettle. SO GOOD.
Assassin's Heart was really good!
Giveaways:
Posts this Week:
---
Blogosphere Bulletin (abbreviated Christmas edition)
---
Random Musings:
Christmas is hard. Children are… insane? Yes. It's like non-stop bouncing off the walls, and then being so tired when actual Christmas comes that they just cry and whine all day. Good times! But they looked cute, at least!
I also need to get something together about reading challenges. Actually, this is as good a place as any, no?
Okay, so in addition to Goodreads (which I have not set my goal for yet) I plan on partaking in not many reading challenges 😉
This one is kind of ummm self-explanatory since I co-host it…
I loved this challenge so much last year, I definitely want to play again! I usually got to at least 2-3 debuts a month, so I think that's pretty good! We'll shoot for that again! Click the picture to go to Jana's page and sign up!
I feel like there was one more that I wanted to sign up for so… maybe I will remember and add it in 🙂
Things we need to talk about this week:
The covers of The Winner's Kiss are back to pretty and matching! Of course, I already canceled my pre-order, and re-pre-ordered from Book Depository so… do I cancel again and re-re-pre-order? Then my books would match. But… I am tired.
This year seemed to fly by, even though it wasn't necessarily the best. How was your 2015? Any fun plans for New Year's Eve?
Have a fabulous week, loves!