Firsts
by Laurie Elizabeth Flynn
Published by St. Martin's Griffin
on January 5th 2016
Pages: 320

Seventeen-year-old Mercedes Ayres has an open-door policy when it comes to her bedroom, but only if the guy fulfills a specific criteria: he has to be a virgin. Mercedes lets the boys get their awkward, fumbling first times over with, and all she asks in return is that they give their girlfriends the perfect first time- the kind Mercedes never had herself.

Keeping what goes on in her bedroom a secret has been easy- so far. Her absentee mother isn't home nearly enough to know about Mercedes' extracurricular activities, and her uber-religious best friend, Angela, won't even say the word "sex" until she gets married. But Mercedes doesn't bank on Angela's boyfriend finding out about her services and wanting a turn- or on Zach, who likes her for who she is instead of what she can do in bed.

When Mercedes' perfect system falls apart, she has to find a way to salvage her reputation and figure out where her heart really belongs in the process. Funny, smart, and true-to-life, FIRSTS is a one-of-a-kind young adult novel about growing up.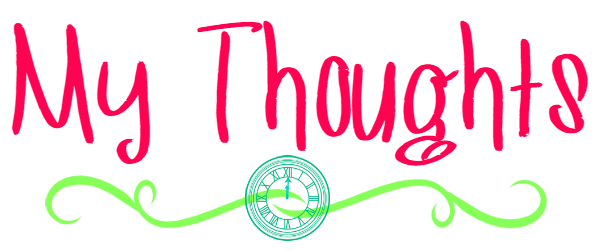 True story: I did not think I would like this book at all. Mercedes seemed like someone I would not be able to connect with, and I didn't exactly think she was making great life choices based on the synopsis. But alas, here I am, wrong again.
Well, I wasn't wrong about Mercedes's terrible life choices. But we'll get to all that. First, the thing that had me worried about reading it? It could have gone two ways: the crude, wildly inappropriate way that would have made me cringe, OR the classy, issues-driven book about a girl struggling with so many societal pressures that would make me applaud the author. If you read no more of this review, please understand that it was the latter. Ms. Flynn did this book an amazing amount of justice, and I am kind of blown away that this is her debut. The writing was fabulous, and just set the tone of this book perfectly.
Right off the bat, I didn't exactly love Mercedes. I was a lot like her friend Angela, minus the religion (and the boyfriend, but whatever) in high school. Mercedes was having sex with a lot of different guys, but she legitimately seemed to believe that it was a good thing. That was when I started to realize that Mercedes was a lot more than met the eye: she really wasn't doing any of the things she did out of malice.
I found that there were quite a few things in the book that really stood out to me overall:
1. Mercedes and her relationships
Obviously, this girl is going through stuff. Now, let me get something out of  the way: The book in no way says that having sex means that there's something wrong. Not even close! It's absolutely sex-positive, but also delved into a lot of the deeper issues of Mercedes's character, which yes, happened to include sex. We'll get into that more later.
Mercedes has a lot of aspects of her life to juggle when we first meet her. Her mom is a mess, and honestly one of the worst parents in the history of ever. She's absent often, and when she is around, she is giving Mercedes some of the worst "advice" I have ever heard. Usually, this would bother me (the Parent-in-YA Syndrome, I mean), but in this book and context, it makes sense. Because I am pretty sure that my parents, who spent every evening with their asses glued to the couch when I was a teenager, would notice a steady stream of soon-to-be-not virgins parading in and out of my room.
Then Mercedes has to deal with friendships. She has some relationships that she hasn't really opened up in (with Angela), and a new, budding relationship with someone who really cares (Faye). In addition, there is the one guy she lets herself sleep with more than once, Zach, who is awesome. Can I please reiterate how much I adore Zach? We need more of him in the world. He legitimately cares for Mercedes, but she is too scared to be vulnerable. These are things that she has to discover and figure out during the course of the story. Is it too late for some of these relationships?
Mercedes is also very intelligent and driven, which was fabulous. She really wanted to take charge of her life, and was quite driven. I was so glad that there was so much more to Mercedes than her sexual proclivities.
2. Sex portrayed in a realistic manner
What I mean by this is that sex was neither totally positive all the time, nor was it a bad thing. It was as it is in most situations: dependant on a lot of factors. Mercedes having sex was never seen as a negative in the book. Mercedes having sex because she thought that was all she was worth, that was a negative. Guys thinking that sex was something they were "owed" was a negative. But consensual, appropriate sexual encounters? Those were great! Encouraged, even.
It also was never romanticized. These guys were awkward, because well, that's what Mercedes was there for. It wasn't some kind of amazing passionate affair, a lot of it was downright cringe worthy. And there were frank conversations about safe sex and birth control, which was fabulous, and incredibly important. Really I don't think there can ever be enough of this in YA. I mean, Mercedes always had protection for herself, there was no shame and embarrassment, which is awesome. Plus, it allows me to use this gif that I have been saving for eons: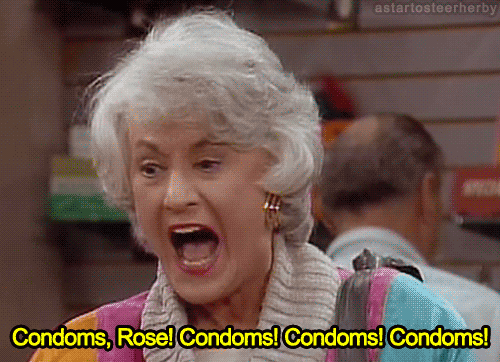 3. The Slut-Shaming
Man, does this make me stabby. First, there's the comments and the general nastiness aimed at a girl just for having sex. Then there's the reaction that if she wanted to have sex with one person, obviously she wants to have sex with all the people. Which is so ridiculously wrong I cannot even begin to explain. And there are guys who want to take advantage of this. There are some characters who will make you so, so angry, and they should. It's kind of like the whole "people in glass houses shouldn't throw stones" thing. None of us is free of skeletons, of secrets, of things about ourselves we wish we could change. And just because Mercedes's sexual history ended up being made into public information (which is a whole other really big issue of invasion), that's no reason to somehow think she's "less than".
4. The Double Standard
If the slut-shaming made me stabby, consider this homicidal. Who decided that this was a thing? If a guy and a girl had sex… they both had sex. Why is it somehow fine for the guy, but not for the girl? Someone seriously needs to explain this to me before my head explodes. And the even more ridiculous irony (and this is pretty accurate in life, not just this book) is that even though the guys were the ones who did the actual cheating on their girlfriends, everyone- girlfriends included- were mad at Mercedes, and in most cases not the guys at all! Can we please, as a society, stop this nonsense?
5. The Progression
God, Mercedes had so much to learn about herself. And even by the end, she still does. When the book starts, Mercedes simply won't give herself a break. She's so hard on herself, gets mad at her own emotions, and keeps absolutely everyone at arm's length. Really, her journey has a lot of components- and the sexual stuff only plays a small part. She is a young woman trying to navigate life under some tough circumstances, and it's okay to make mistakes, but Mercedes has to let herself off the hook first.

There were only a few small things about the book that bothered me, and most of them were just believability issues. There were some coincidences that were just too similar for me to ignore, but it didn't really take away from the story too much. Some of the events that happened were also a bit over the top to be plausible, but for the purpose of the story (and the takeaway for Mercedes) they worked. I just had to take it with a grain of salt.
Bottom Line: The messages in this book are not to be missed. Though I thought I'd feel a bit weird about Mercedes, I ended up having a great amount of empathy for her, and was rooting for her, because she deserved to have people in her corner. Firsts is both a lovely and gutsy debut that I am happy to have taken a chance on.
This is kind of a controversial topic, so I know you must have opinions! And… go!