Come Back to Me
by Mila Gray
Published by Simon Pulse
on December 8th 2015
Pages: 352
Format:eARC

In this heart-wrenching tale of love and loss, a young Marine and his best friend's sister plunge into a forbidden love affair while he's home on leave.

When a Marine Chaplain knocks on her door, Jessa's heart breaks—someone she loves is dead. Killed in action, but is it Riley or Kit? Her brother or her boyfriend…

Three months earlier, Marine Kit Ryan finds himself back home on leave and dangerously drawn to his best friend Riley's sister, Jessa—the one girl he can't have. Exhausted from fighting his feelings, Kit finally gives in, and Jessa isn't strong enough to resist diving headfirst into a passionate relationship.

But what was just supposed to be a summer romance develops into something far greater than either of them expected. Jessa's finally found the man of her dreams and Kit's finally discovered there's someone he'd sacrifice everything for.

When it's time for Kit to redeploy, neither one is ready to say goodbye. Jessa vows to wait for him and Kit promises to come home to her. No matter what.

But as Jessa stands waiting for the Marine Chaplain to break her heart, she can't help but feel that Kit has broken his promise…
Riley or Kit? Kit or Riley? Her brother or her boyfriend? Who's coming home to her?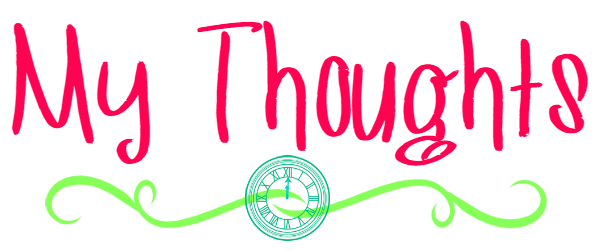 This is where my headspace is at for this review:
Me: Have you read Come Back to Me?
Holly: Nope.
Me: I am trying to review it and I CAN'T. Like I actually have no words to use.
Holly: Bad…or good?
Me: More good than bad. But I can't tell you why!
It isn't because I didn't like the book. I just might have forgotten how to formulate thoughts. In general, again, having little-to-nothing to do with this book. So, I'll try to make some words happen, just for you. (And maybe a little bit for the nice people who gave me a copy to review, not stare at like I've had a lobotomy.)
The Military
Let's start there. I am fascinated by this type of book, especially because when I started college, a lot of people I knew had joined ROTC programs and stuff like that. Less than a year later, everything in the damn world changed and these people were now going to be shipped off to hellish countries and into actual combat. And then, years later, one of my best friends was in the army (well, he still is, but he is in the U.S. again) and told me how awful it was- how the stories were not exaggerated, if anything, they were underplayed. So knowing that Kit and Riley are part of this was hard. Nothing was going to be sunshines and rainbows for anyone, because no matter who came home, they will have seen such horror. And while Kit and Riley are fictional, this type of thing is as real as it comes to so many young men and women. Basically, I think this kind of story is very important, and I love that the author not only included it, but did a good job of showing the emotions behind it for all the characters.
The Families
Everyone loves when a family is actually present in a book, and that is absolutely the case in this book. Not only is there a huge family presence, but it is neither all good nor all bad. I like that, because it's realistic. I love reading about really loving and supportive family units too, but sometimes things are messy. And in this case, Jessa's family is messy. I can relate to some of the things she is going through. In the very beginning of the book, Riley is home for his leave, and asks her how she is doing.
"You know." He nods. He knows. Birthdays, Christmas, Thanksgiving… they are without a doubt the most stressful days of the year in our house.
Jessa's dad is controlling and miserable, and basically I want to call him a bunch of bad names. But for as much of a jerk as he is, Kit's dad is that nice of a guy. The relationship between Kit and his dad is so refreshing, because it's so rare to read about a solid father-son relationship, it seems. And the sibling love between Jessa and Riley is so sweet. They have squabbles, as siblings do, but you can just feel how much they love each other.
The Romance
That is what you came here for, right? Well, it's sweet! Jessa has had feelings for Kit since forever, so that is always fun. Plus, they have to hide their relationship, and I do love a forbidden romance! Kit is just the kind of character that you want to read a romance about. He's swoony but he still has flaws, but it's clear that he loves Jessa. While they are only together for a month before Kit has to go back, nothing seems rushed because they have known each other for so long.
The Characters/Plot
Jessa is okay as a main character. I didn't feel completely connected to her, which is why I think I wasn't quite as invested as I wanted to be. I adored all the side characters and their complexities, but Jessa felt a bit flat for my liking. I mean, she was fine. I didn't dislike her. I just didn't feel much about her at all. I feel like that was part of her personality, since she had quite a bit of trouble speaking up for herself, which did make sense in the story. And this is a totally random, personal thing which no one else likely even cares about, but her name really bothered me. Because the only time I had heard the name Jessa before was with The Duggars, and I don't like them. Every time someone said her name, BAM, they were in my head. But like I said, this was just a "Shannon is likely insane" sort of problem.
But as I said, the side characters were phenomenal. I felt like each one really added something to the story. And Kit, of course, was wonderful. He didn't always make the right choice, or do the right thing, he was flawed as hell. But his heart was good, and he cared so much about the people he loved. All the characters really grew during the course of the book as well, adapting to all sorts of challenges along the way. I threw plot in here because really, I can't say much without giving stuff away. Suffice it to say that while I did kind of know how some stuff would turn out, I still was invested in the story.
Bottom Line: Come Back to Me has a very lovely romance with a heart-wrenching premise. Kit was a fabulous love interest, and I enjoyed the family dynamics. Had Jessa been a bit stronger and more relatable as a main character, I think I would have been even more captivated in the story, but as it stands it was still solid.
Have you ever been in a relationship with someone in the military? Have you been in the military? How about family members? Also, please give them all thanks and hugs of appreciation from me.