Top Ten Tuesday is a feature hosted by The Broke and the Bookish. This week's theme is: Top Ten Most Anticipated Releases For The First Half of 2016
Let's get real: This post should probably be called "list all the books", because isn't that what is going to happen? Nod along, because yes, it is. Also, this is going to be January-May, which isn't quite half the year, but I feel like the summer and late fall are slow, so it only makes sense to cut this one off at May.
As for the idea of "Ten"? That went out the window rather quickly. There are ummm around 73 books here. Sorry. (No, not sorry.) The worst part. These. Are only. Through. MAY.
The Standalones/Series Starters: 
Just an FYI- I will never stop using that Forbidden Wish cover because it is freaking glorious and I miss it. 
The Sequels I Crave: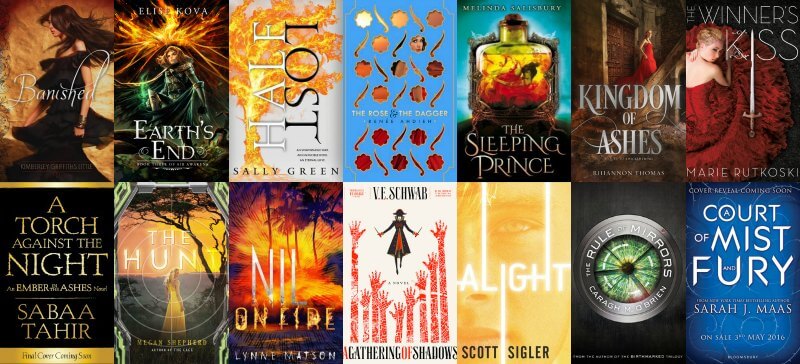 My grabby hands know no bounds. 
The Ones I Have For Review (and cannot wait for, obviously):
Just narrowing it down was hard. I miss the ones I had to leave behind. 
The Ones I have Read and Loved (and so should you):

In fairness, I haven't finished The Girl From Everywhere, but I am digging it so far. But Nora & Kettle and TLTSTW are both easily 5 star reads. You've read my thoughts on Firsts, and Assassin's Heart and Underwater were both at least 4 stars!
And here are all the 2016 books, both read and unread, for review, won, traded for, whatever, in all their lovely glory!!
Which 2016 books are you jonesing for?? 
P.S.- Things are going to be slow around here this week. I have decided that I am reviewing zero things until next week. But I am going to do some end of the year surveys and stuff!