Sweet Madness
by Trisha Leaver, Lindsay Currie
Published by Merit Press
on September 15th 2015
Pages: 224
Format:eARC
Source:Copy provided by publisher for review, via Edelweiss

Seventeen-year-old Bridget Sullivan is alone in Fall River, a city that sees Irish immigrants as nothing more than a drunken drain on society. To make matters worse, she's taken employment with the city's most peculiar and gossip-laden family—the Bordens. But Bridget can't afford to be picky—the pay surpasses any other job Bridget could ever secure and she desperately needs the money to buy her little sister, Cara, passage to the states. It doesn't hurt that the job location is also close to her beau, Liam. As she enters the disturbing inner workings of the Borden household, Bridget clings to these advantages.

However, what seemed like a straightforward situation soon turns into one that is untenable. Of course Bridget has heard the gossip around town about the Bordens, but what she encounters is far more unsettling. The erratic, paranoid behavior of Mr. Borden, the fearful silence of his wife, and worse still…the nightly whisperings Bridget hears that seem to come from the walls themselves.

The unexpected bright spot of the position is that Lizzie Borden is so friendly. At first, Bridget is surprised at how Lizzie seems to look out for her, how she takes a strong interest in Bridget's life. Over time, a friendship grows between them. But when Mr. Borden's behavior goes from paranoid to cruel, and the eerie occurrences in the house seem to be building momentum, Bridget makes the tough decision that she must leave the house—even if it means leaving behind Lizzie, her closest friend, alone with the madness. Something she swore she would not do.

But when Bridget makes a horrifying discovery in the home, all that she thought she knew about the Bordens is called into question…including if Lizzie is dangerous. And the choice she must make about Lizzie's character could mean Bridget's life or death.

SWEET MADNESS is a retelling of the infamous Borden murders from the point of view of Lizzie's Irish maid, Bridget Sullivan.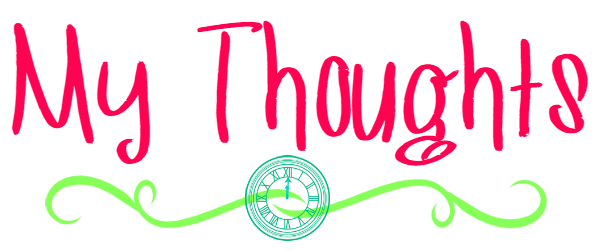 Note: Upon finishing this "review", it has become apparent that it is one third random story about a bus trip, one third my own searches about Lizzie Borden, and one third fangirling over the book. I am not sure that any of this is helpful, so here's the TL;DR version:
If you like a good historical mystery, well fleshed out characters, and awesome twists, read this book. If you are at all interested in the Lizzie Borden case, also absolutely read this book. 
So, remember the time I said I read this book in one sitting? Well, that was a simplified version. Here's how it actually went down: I took a short nap on the way home from New York, and started reading as we crossed into Pennsylvania. I read furiously, and we pulled into the bus station when I was at 91%. Ninety. One. Percent. I cursed the nap, the bus driver, even the lack of traffic, because it's evil, really, to make someone stop reading so close to the end. So I got in my car, raced home, and finished the book, as you do.
Point being, it was so incredibly addictive that I didn't stop except when forced to. Because driving and reading are likely frowned upon.
Sweet Madness was basically a compilation of a lot of fabulous things rolled into one.
Fast paced?
Mysterious?
Historical awesomeness?
Fabulous, multifaceted characters?
Twists I did not see coming?
Lizzie freaking Borden?
(Granted, that last one is pretty unique to this book, but that doesn't make it less fabulous.)
If you know about the Lizzie Borden case, you'll know how creepily fascinating the whole thing is. If you don't know about it… well, get thyself to Wikipedia. While I've never read any fiction about the Bordens before, I have watched an unhealthy amount of documentaries about them. There were a couple years where Investigation Discovery channel was my jam, and nothing was more fun that an old timey mystery. Also, Lizzie had the crazy eyes. For real.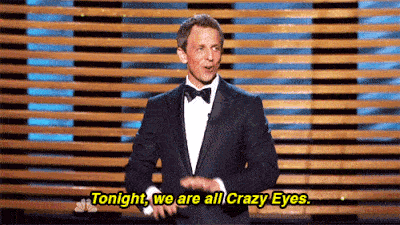 Anyway, the book. So it's told via Bridget's point of view. She's the maid, and she is so likable, which I think is the key to this story. I mean, I don't think you could make Lizzie likeable enough to tell a book from her POV, because she (historically speaking, not just in this book) was one high maintenance lady. But I think that the authors did a fabulous job of humanizing everyone in this book. Through the story, there was no "villain", it was just a family with a lot of issues, a maid caught up in their nonsense, a town that knew they were all batshit crazy, and it made it impossible to know the outcome ahead of time, which for me was perfect!
I also loved how the authors were able to really make you feel like you were in Fall River in the late 1800s, but more specifically, what it would have been like to live in the Borden household. There was a lot of very relevant historical stuff included, but in such a way that made it so fascinating. We're meant to think some of their behavior was odd, just like Bridget would have, but there's also the glimpses into the each of the family members that show that they were far more than their historical caricaturizations.
Bottom Line: This book is addictive and fast paced, I enjoyed the characters and the mystery; I enjoyed the historical accuracy and ambience. Basically, I loved Sweet Madness a lot. Consider this my open letter to Lindsay Currie and Trisha Leaver to keep writing together for the rest of time.
You know we're going to talk about Lizzie Borden now, right? What do you think about the story? Please tell me you've heard of it (if not, off to the links you go)! Who do you think did it, historically speaking?