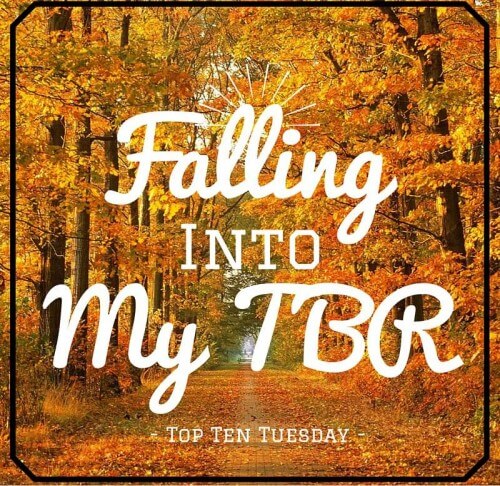 Top Ten Tuesday is a feature hosted by The Broke and the Bookish. This week's theme is: Top Ten Books On My TBR For Fall 2015
Hahhahah how cheesy is this title? Can we please take a minute to love the sheer dorkiness? Great. Let's recap summer, shall we?
Of the 10 books on my non-review list: 2 Read. That is pathetic, really. Plus, one of them, Scarlet, you all made me read.
Of the 10 review books: I read 8-9. So I read 8, but then I quasi-DNFed a ninth.
Of the 10 Upcoming Releases: 5 Read. Which seems decent, until I tell you that most of them turned into review books… which is why I am not even bothering with that topic this time.
I really doubt that things will get any better, so why hold our breath? 
Shelf to Shannon Transactions
Should we try for three this time? Lofty goals, I know. 
Red Rising by Pierce Brown: I only put this on here because it's kind of a running joke at this point, right?
I Crawl Through It by A.S. King
Six of Crows by Leigh Bardugo: I assume peer pressure will make me cave on this sooner than later, right?
The White Rose by Amy Ewing: Seriously, I should have read this on the bus home from BEA, but I was trying to be good.. and now I need time!
Daughters Unto Devils by Amy Lukavics: This was a book I was basically going to sell my soul for… so why have I not read it yet!?
Queen of Shadows and The Assassin's Blade by Sarah J. Maas: Again, worked with Heir of Fire, so fingers crossed? Though I am scared because half of you loved QoS and the other half have many little voodoo dolls for it.
Asking For It by Louise O'Neill: I don't know how I have had this in my possession for nearly two weeks and not consumed it. Sadness.
The Next Together by Lauren James: See above.
Cress by Marissa Meyer: Hey, it worked for Scarlet…
 The Review Books (that we needn't worry about me finishing)
Ummm. All of these. I'd link to them all but… time. I'd also be worried, but I figure since I did 15 books for ARC August, I can do 18 in 2.5 months, right? RIGHT!?
Let's talk about these books! Any that you're excited for? Any I should probably pass on? Now you may begin the requisite "Read Queen of Shadows and Six of Crows" yelling. Just please, no tomato throwing. They stain.