Welcome to another round of Bite-Sized Reviews! Time to play catch up again. Only this time, the problem isn't even time (fine, it is, but that isn't the biggest issue). The problem is, I don't want to say too much about these books, because of a few reasons:
They are fabulous and you should just read them (seriously- this is the most positive batch of bite-sized I have ever done!).
2. Saying too much would be spoilery! So just… read them!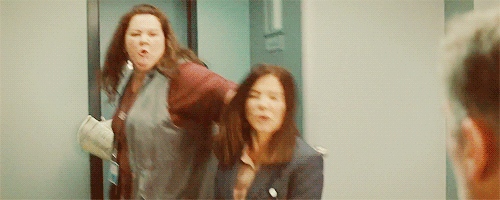 A Madness So Discreet by Mindy McGinnis
Return Once More by Trisha Leigh
---
Air Awakens by Elise Kova
Series: Air Awakens #1
Published by Silver Wing Press on August 27th 2015
Pages: 377
Format:ARC


A library apprentice, a sorcerer prince, and an unbreakable magic bond...

The Solaris Empire is one conquest away from uniting the continent, and the rare elemental magic sleeping in seventeen-year-old library apprentice Vhalla Yarl could shift the tides of war.

Vhalla has always been taught to fear the Tower of Sorcerers, a mysterious magic society, and has been happy in her quiet world of books. But after she unknowingly saves the life of one of the most powerful sorcerers of them all—the Crown Prince Aldrik—she finds herself enticed into his world. Now she must decide her future: Embrace her sorcery and leave the life she's known, or eradicate her magic and remain as she's always been. And with powerful forces lurking in the shadows, Vhalla's indecision could cost her more than she ever imagined.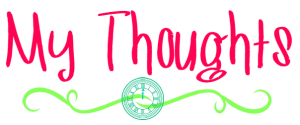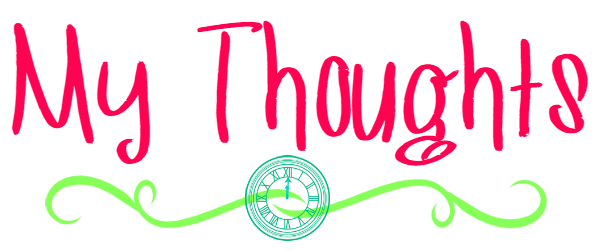 Have you read my full, coherent review on Goodreads? If not, you should. It is here. Because this one is just for fun and flails.
There were a ton of things I loved about this book, but I will give you a sampling, because you really should just read it.
Vhalla made my list of all time favorite heroines in a damn hurry. From the start of the book, Vhalla held my interest. She was flawed, and stubborn, and just… well, fine, she reminded me a lot of myself. And she grew so much during the book. But the best part was, she didn't grow into superwoman, she grew into a better version of herself, but she also grew into new flaws as she outgrew her old ones. She was never perfect, but she was likable. Also, Vhalla loves books. Vhalla works in a library for goodness sake. She is one of us.
The romance was so freaking swoon-worthy, I haven't enough words. It is so, so slow burning, in that way that makes you want to jump out of your skin in enthusiasm. But the chemistry (I won't even tell you between which characters!) is beyond palpable.
The magic (and the way it was handled when Vhalla found out about it) was fabulous. Magic can be hit or miss for me, but this was a hit.
The world is very, very intriguing. I do wish I had a little more information in the beginning, but by the end I was getting a clearer picture of the world.
I was basically not able to contain my excitement for book two. Like, the end was so intense, not a cliffhanger exactly, but also not not a cliffhanger (does that even make sense? In my head, yes.) that I seriously cannot wait to start reading Fire Falling.
Bottom Line: Vhalla is my spirit animal, and I need more of this story in my life. Seriously, it ended on such an epic note that I cannot even contain my excitement.

---
A Madness So Discreet by Mindy McGinnis
Published by Katherine Tegen Books on October 6th 2015
Pages: 384
Format:eARC
Source:via Edelweiss


Grace Mae knows madness.

She keeps it locked away, along with her voice, trapped deep inside a brilliant mind that cannot forget horrific family secrets. Those secrets, along with the bulge in her belly, land her in a Boston insane asylum.
When her voice returns in a burst of violence, Grace is banished to the dark cellars, where her mind is discovered by a visiting doctor who dabbles in the new study of criminal psychology. With her keen eyes and sharp memory, Grace will make the perfect assistant at crime scenes.

Escaping from Boston to the safety of an ethical Ohio asylum, Grace finds friendship and hope, hints of a life she should have had. But gruesome nights bring Grace and the doctor into the circle of a killer who stalks young women. Grace, continuing to operate under the cloak of madness, must hunt a murderer while she confronts the demons in her own past.

In this beautifully twisted historical thriller, Mindy McGinnis, acclaimed author of Not a Drop to Drink and In a Handful of Dust, explores the fine line between sanity and insanity, good and evil—and the madness that exists in all of us.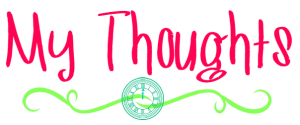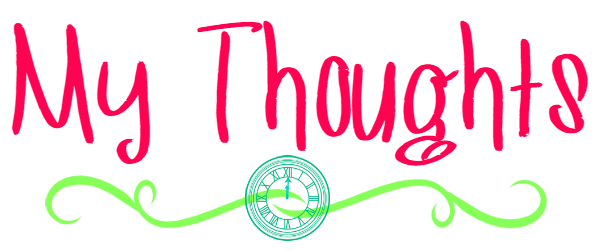 Look, I am going to read anything Mindy McGinnis ever writes. Because she is awesome at it. Are we done here?
A Madness So Discreet is almost like an old-timey version of Criminal Minds. Set in an insane asylum, back when those were still a thing.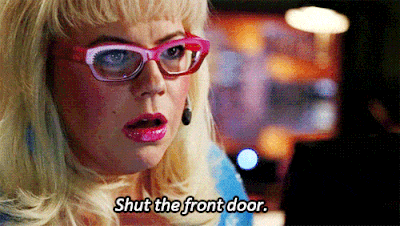 First, the scarily accurate representation of how people with mental health issues is disturbing at best. But this is a good thing, it means the author has certainly done her homework, and has managed to create this terrible, yet all too real atmosphere inside the asylum.
Things in the beginning are quite slow, and of course very depressing. Again, I think it really sets the tone for how Grace would have really been feeling, because the asylum was awful, and mundane, and endless. So it does work in the context of the story. In fact, even though it was a slower  start, I still could not put the book down. Slow and depressing, yes, but also wildly captivating. When Grace finally gets out of Boston, things definitely get a bit more intense and lighter as she is joined by a much more jovial (and quirky) cast of characters.
Two major aspects of the story stood out for me:
The evolution of psychology and the treatment of psychological disorders happening as the book progressed. While still in its infancy, the changes that will eventually come to the mental health field are evident. The Ohio asylum is sadly the exception, not the rule, but it's a hopeful situation, since as the reader, we know it does get better as history marches forward. Dr. Thornhollow is ahead of his time, and the ideas he has are invaluable.
The characters were just brilliant. I loved so many of the people Grace encountered in Ohio. They basically proved a point that "crazy" is quite subjective. The characters in the asylum absolutely had issues and quirks… but so did the people who lived outside of the asylum.
There is a mystery, and while I enjoyed it from a psychological perspective, some of the other elements of the actual mystery bored me just a bit. But otherwise, I was completely engaged in the book, and couldn't wait to see what would happen next for Grace.
Bottom Line: I enjoyed this a lot. The psychological and historical aspects of it were super intriguing, but the slower pace may not be for everyone. If you have any inclination toward those things though, this is absolutely a book for you. Dark, yet with hope in strange, lovely places, I was hooked from the start! 
---
Return Once More by Trisha Leigh
Series: The Historians #1
Published by Bloomsbury Spark on September 29, 2015
Format:eARC


If you could learn the identity of your one true love—even though you will never meet— would you?

Years have passed since refugees from a ruined earth took to space, eventually settling a new system of planets. Science has not only made the leaps necessary to allow time travel, but the process engineered a strange side effect—predicting your one true love.
If you could save your one true love from an untimely death, would you be able to resist?

Sixteen-year-old Kaia Vespasian is an apprentice to the Historians—a group charged with using time travel to document the triumphs and failures of the past—and she can't resist a peek at her long-dead soul mate in Ancient Egypt. Before she knows it, she's broken every rule in the book, and the consequences of getting caught could destroy more than just her new romance.

Or would you have the strength to watch him die?
But when Kaia notices a fellow classmate snooping around in a time where he doesn't belong, she suspects he has a secret of his own—and the conspiracy she uncovers could threaten the entire universe. If her experience has taught her anything, to changing history means facing the consequences. The Historians trained her to observe and record the past, but Kaia never guessed she might have to protect it— in a race across time to save her only chance at a future.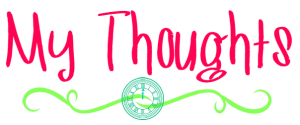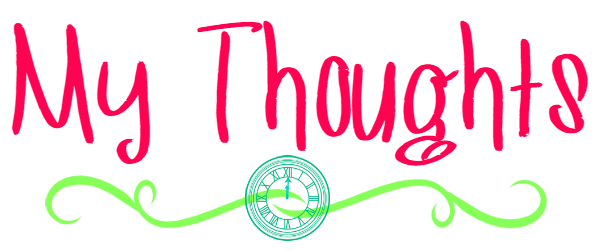 So time travel books, in my experience, have usually gone two ways: Lots of rules,  science and techno-speak that I didn't understand; or none of that and a huge lack of answers to the basic questions of how time travel is even possible. This book? Neither. Stunningly, happily, remarkably neither. It was some magical happy medium, where I understood what was happening and there was legitimate technology to back it up.
Anyway, let's move along. Kaia is living on a planet that is not Earth, because basically everyone has made a hot mess of Earth and Kaia has learned all the stories about her ancestors who, several generations ago, fled the planet. They now have a new system and do everything they can to ensure that the same mistakes that brought Earth to its demise don't happen again.
One way they do this is via the Historians, who basically travel back to record specific events so that whatever happened during these life-altering times do not repeat. And since science has evolved a ton, not only can people travel back in time, but there is some kind of scientific analysis that allows people to find out who their "true" match is. Incidentally, this was the one part of the story I found a bit beyond the realm of believability, but it really only stuck with me briefly- it didn't impact my overall enjoyment of the story.
And of course, since Kaia is 17, she doesn't always make the logical choice. Maybe that's a good thing, maybe it isn't, but she just had to meet her True. Only… he's from ancient Egypt. Clearly, this takes forbidden romance to a new level. But while Kaia has a lot of romance concerns, there is something amiss at the school.
So basically, here's what we have:
History, and lots of different parts of it, which I adore. From ancient Rome to the twentieth century, Kaia takes us all over history, and it is so amazing (and quite well researched, especially the specific events in question).  There's also a lot of discussion about the age-old questions of  the ramifications of changing history. How far would you have to go (or how little would it it take) to change it?
Fabulous, complex characters. Kaia, I adored. She's smart, but she's feisty, and she isn't a superfan of the rules. She has a tendency to want to see all the things, even when an assignment demands her to pay attention to one specific event. It isn't that Kaia is rebellious, she's just curious. And a teenager, who sometimes makes some impulsive choices without thinking out the consequences. She has two fabulous best friends, Analeigh who is level-headed and the general voice of reason, and Sarah who has shockingly found her True right in their very school. Oz, Sarah's True, is an enigma throughout the book, and intrigued me to no end. Kaia's brother Jonah is a fugitive, running from planet to planet evading secrets that Kaia has yet to uncover. And her True… well, I love her True.
FEELS. I had lots of feels. Lots. From the horrific nature of some of the places in history they'd gone to, to shock at some of the revelations, to happiness and laughter, to absolutely inconsolable sobbing, I had every emotion possible. And that, for me, is the surest sign that a book is quality.
Bottom Line: Can I have the second book yet? Because the ending was intense, and I need to know so, so many more things. This world is very clearly just beginning, but there was absolutely nothing lacking in this first book of the series. Return Once More is unequivocally my favorite time travel book to date.
Have you read any of these books? Thoughts? Differences of opinion? Nodding in agreement? Let me know!