I ended up somehow reading Has to Be Love and Truest back to back. I really had no idea that they were so similar, because I generally don't bother reading synopses after I acquire a book. But they were alike, in several of their themes. How did they differ? Well, for one, I loved one and hated the other! But for the sake of this post, I will make a chart of some kind with their similarities. Or something.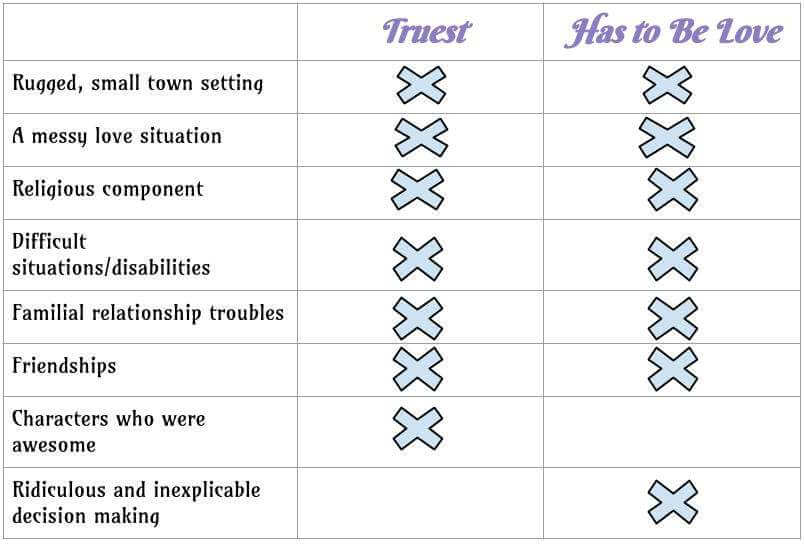 So now that you know the similarities, we'll get into the reviews, so you can see why they're different 😉
Truest
by Jackie Lea Sommers
Published by Katherine Tegen Books
on September 1st 2015
Pages: 384
Format:eARC

Silas Hart has seriously shaken up Westlin Beck's small-town life. Brand new to town, Silas is different than the guys in Green Lake. He's curious, poetic, philosophical, maddening-- and really, really cute. But Silas has a sister-- and she has a secret. And West has a boyfriend. And life in Green Lake is about to change forever.

Truest is a stunning, addictive debut. Romantic, fun, tender, and satisfying, it asks as many questions as it answers.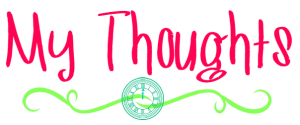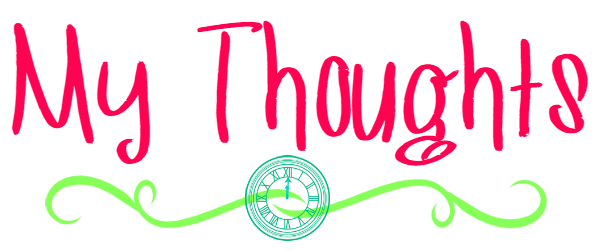 Ah, Truest, how I adored thee. Ah, West, how I relate to thee. See, West is a bit lost in life. Things are okay, not great but not horrible either. She has a boyfriend who's nice enough, her own part-time car detailing gig, and a best friend who just went away to be a camp counselor. She lives with her family- her pastor dad, her kind of push-over mom, and her two siblings (who are adorable, by the by)- in a small Minnesota town, and she's basically floundering. I feel you, West. The struggle is real.
West needs some help with her detailing business, and while she and Pastor Dad are visiting a new family in town, Pastor Dad ends up roping Silas, the new neighbor, to work for her. Neither is thrilled with this arrangement, but it is happening anyway. Of course, they start to become friends, as they end up having a lot in common and introduce each other to new hobbies, books, shows, etc. West ends up befriending Silas's sister Laurel as well, even though Laurel has some secrets of her own.
But Elliott, the boyfriend since elementary school, is not thrilled with any of this. West has all kinds of decisions to make, and it isn't easy. This is where the beauty of the book comes in. Basically, it's so, so real. You have to make choices in life, and you have to live with them. In making them, you often discover who you are and who you want to be.
What else did I like about Truest?
The characters were multifaceted and phenomenal. This includes West, but is not limited to her. Silas, Elliott, Laurel, the parents, and Gordon, oh my goodness, my love for Gordon knows no bounds. Just read the book to learn all about Gordon, 'kay? But Gordon, who is blind, said this, which basically blew me away:


"'Unfortunately', said Gordon with considerable kindness, 'I don't have the luxury of seeing people's faces, which forces me to see their hearts.'"

The romance situation is tricky, but not really a typical "triangle".  I don't want to say much, but I really think it was handled beautifully.
My emotions ran the gamut in this book. I laughed out loud. I was angry. I sobbed. I smiled. I swooned a lot. Again, like real life, Truest shows the ups and downs of real life. West goes through it all during the course of this book, from the highest of highs to the lowest of lows and everywhere in between. She learns, and she grows into a better version of herself. It's quite breathtaking, really.
Yes, there is religion in this book, which scares a lot of people (present company included!) but it is done is wonderfully. Even though West's father is a pastor, there is absolutely nothing being preached or forced down the reader's throat. It's just his occupation, and a part of their family's identity, not their entire existence.
There were so many other relationships featured other than romantic ones. West coming to terms with her best friend's absence, finding a friend in Laurel, navigating friendships with past romantic interests, and a lot of trying to wrestle with family interactions and dynamics. The parents in this book, both West's and Silas and Laurel's, and even Elliott's, were ever present. Definitely no Parent-in-YA Syndrome in this book! The families were absolutely far from perfect, but they were present, and their struggles were completely realistic.
Bottom Line: There's not a thing I didn't like about Truest. It's about love, loss, friendships, family,  growing up, finding yourself… it's about life. Truest is a stunning debut, and one of the rare books that I know I'll be rereading in the future.
---
Has to Be Love
by Jolene Perry
Published by AW Teen
on September 1st 2015
Pages: 272
Format:eARC

Years ago, Clara survived a vicious bear attack. She's used to getting sympathetic looks around town, but meeting strangers is a different story. Yet her dreams go far beyond Knik, Alaska, and now she's got a secret that's both thrilling and terrifying--an acceptance letter from Columbia University. But it turns out her scars aren't as fixable as she hoped, and when her boyfriend begins to press for a forever commitment, she has second thoughts about New York. Then Rhodes, a student teacher in her English class, forces her to acknowledge her writing talent, and everything becomes even more confusing--especially with the feelings she's starting to have about him.

Now all Clara wants to do is hide from the tough choices she has to make. When her world comes crashing down around her, Clara has to confront her problems and find her way to a decision. Will she choose the life of her dreams or the life that someone she loves has chosen? Which choice is scarier?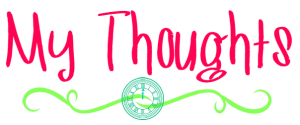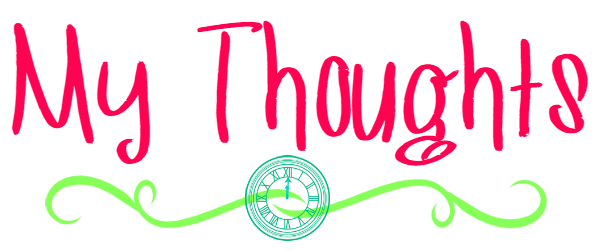 I am going to try to stay away from spoilers, however some of the stuff that made me the angriest probably falls into spoiler territory. I'll try to mark them, but… proceed with caution.
When I started Has to Be Love, I didn't hate it, didn't love it. I didn't feel much of a connection to Clara, nor did I feel that I knew a lot about her, other than "likes to write" and "bear attack facial scar".  She wants to leave Alaska, but how can she possibly, with something as awful as a scar?!
This is going to sound insensitive, and I assure you it is not. I understand her insecurity and apprehension, that makes sense. But I'd like to think that there's more to a person than a facial scar? I mean, as a parent of a kid with a facial scar, I hope not? Granted, Clara's is more severe, but again, the fixation was over the top. I don't remember if she was in counseling (if she was, it wasn't a huge plot point) but she needed all the counseling, for real. Like, the bear attack itself was horrible, and traumatic and killed her damn mom, but she was more concerned about the scar. I… don't get it.
Some background: Clara's best friend is at her mom or dad's house (whoever the non-custodial parent is, I don't remember), and so she's not there for Clara to whine to. Clara's dad… I don't really know what his problem is, but they need some kind of communication system (again, counseling would be helpful). She's gotten into Columbia, but doesn't tell anyone. For reasons. And Elias is building a house so they can get married right after high school (gag) and live in a quaint Alaskan town making babies for the rest of time.
Enter Rhodes. He's visiting his aunt and student-teaching for the rest of the semester. Where's Rhodes from? Unrealistic coincidence time! Columbia, of course. Rhodes is enamored with Clara, I guess because she's a writer? I don't even know, it was pretty insta-lovey. At first, I didn't even mind the thought of them getting together if it'd rid us of Elias. But then I realized that Rhodes was a complete asshat as well.
So. Now we have Clara's inappropriate teacher crush coupled with the fact that he is now her dad's new bestie. Waiting to be repulsively committed at 17 is Elias View Spoiler »who, incidentally, goddamn PROPOSES, gag, « Hide Spoiler and he is not to fond of the blatant attention Rhodes is giving Clara. Let's break these two down, visually:
I'll expand, if you're curious! Rhodes is everywhere, seeing everything that Clara does. It's weird and unsettling. Elias… well, you know, he is way too committed for a seventeen year old dude. The irony is, his religion precludes him from basically even touching Clara. Rhodes does not have these same views. Rhodes is kind of full of himself, thinking he's so worldly because he is from Columbia and he's traveled. And I guess we're supposed to be impressed? 
Yeah… no. Now, here's where things get dicey and kind of spoilery. Clara has to make some decisions, obviously. Some about college, some about her relationships, and some about her scars. And she does a brilliant job of waffling, going back and forth, and pissing me off. But even that I could get past, because she is a teenager, and I can't make decisions as an adult, so I get it.
But here's where the story lost me for good, and there was no coming back:
Religion was used as a plot device without explanation. Elias uses it for his explanation of not doing anything more than kissing Clara, even though he wants to marry her. View Spoiler »Clara uses it as an excuse while hooking up with Rhodes, even though she didn't seem all that religious in any other part of the book. « Hide Spoiler There's no furthering of these themes as far as reasoning, it's just "I shouldn't" or "it's bad to…", which really angered me. If you have beliefs, so be it, but they can't just show up for five minutes and then run the hell away.
This is the worst for me. The worst, and the reason for such a low rating. I am a pretty generous rater in general, but this made me so angry that I actually yelled at an inanimate object (my Kindle). It's a spoiler though, so I shall hide it as such. View Spoiler »Things get a little um, hot and heavy with Rhodes. Not sex, but not "just kissing" either. And Clara says to stop and they stop. And then she says THIS little gem:
"As I drive home, I feel… gross. Grosser than my face, my scars. Dirtier than I've ever felt before in a way that crawls over me from the inside."

What. The. Actual. Fuck. It goes on like this for awhile. She basically slut shames herself for no reason, while simultaneously saying that sex before marriage is bad (even though she only mentions this NOW), and says that people will "know what she did". « Hide Spoiler So much rage. 
My problems with the book never resolved. I am not saying that the plot didn't resolve, I am saying my issues didn't. Clara was bland, unlikable, and indecisive, and I still knew nothing about her by the end. Other than her need for a mental health professional (I don't mean this offhandedly, I am serious). The guys were still annoying me. Things started happening very quickly and randomly toward the end too, to the point where I was certain that I'd missed a few chapters or something.
Bottom Line: Do you need one? I'll spare you further tirades and outbursts and just call it a day. I guess it could be worse, I do have half and zero star graphics…? 

What say you, dear readers? Have you read either of these? Also, fun to note: I think this is my first one-star review, olé!