Welcome to another round of Bite-Sized Reviews! Clearly, when all the books are being published on September 1, a person only has so many options for posting reviews! So, here we are! These aren't even bite-sized if we are being honest, I am just on a time crunch 😉  If you'd like a direct link to these, here you are:
State of Grace by Hilary Badger
Edgewater by Courtney Sheinmel
Everything, Everything by Nicola Yoon
---
State of Grace by Hilary Badger
Published by Capstone on September 1st 2015
Pages: 306
Format:eARC


Ever since she was created, Wren has lived in an idyllic garden with her friends. Wren's deity Dot ensures the trees are laden with fruit and the water in the lagoon is crystal clear.

Wren and her friends have everything they could possibly need right there, in Dot's Paradise.If only Wren could stop the strange, disturbing visions she's started having. Do these visions make her less worthy of Dot's love? And what does Blaze, the most beautiful and mysterious of Dot's creations, know about what's going on in Wren's head?Wren is desperate to feel Dot's love, just like everyone else.

But that's harder than ever when a creation she's never met before arrives in the garden. He claims to be from outside and brings with him words and ideas that make Wren's brain hurt.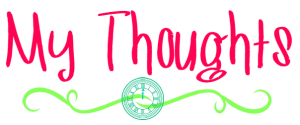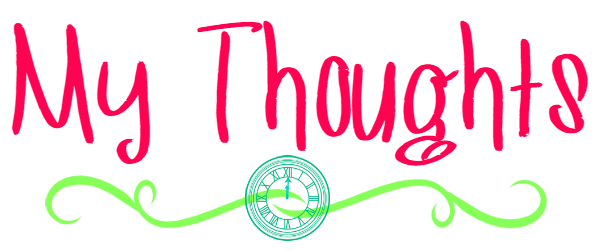 So, State of Grace. It had some redeeming qualities that made it enjoyable. It was also really predictable, so the excitement factor just wasn't there for me. Let's break it down:
Things I Liked:
The setting was really unique. It's almost like Gone meets creepy religious cult, set in this beautiful locale with a bunch of young people. They spend their time basically lounging around, floating in lagoons, and "hooking up" with each other. Oh, and worshipping "Dot", who is their godlike entity. They also don't use negative words. If you're sick, you're "prehealthy". It reminded me of those annoying preschools that don't say "no" to kids. But it was really quite intriguing that these teens just followed Dot's rules.
Wren exhibited a lot of growth. Sure, she annoyed me at the start, but so did everyone! A bunch of people mindlessly following Dot, worried only about being "chosen" by Dot, and figuring out who they should have sex with to make Dot happiest would grate at your nerves too. Luckily, Wren starts to realize that maybe these things aren't the only things in the world that matter, and we see her have to make some real decisions about who she wants to be.
The book raises a lot of really thought-provoking questions about how far you'd go to to be happy, how much you'd blindly follow along. The themes were really well done.
The things I didn't:
I had the entirety of this book predicted by about 30%. I even wrote it down, thinking maybe I would be wrong. But nope, I nailed it. Down to pretty minor details, even. So while the book had interesting themes and was fast paced and unique, it also kind of bored me, since I was sure I knew what was going to happen next- and was proven correct every time. I like an element of surprise, and in this book, after the first few chapters there wasn't any surprise left. I actually cut off part of the synopsis in this post, because I think it gives way too much of the book away.
While Wren grew, a lot of the other characters remained so brainwashed that they were hard to deal with. They were also really hard to differentiate among, because they all just did the same stuff all day and all only cared about Dot's reaction to everything. That got old after awhile.
Bottom Line: It's a fast paced book that raises a lot of great questions. It was predictable for me, but I am still glad I read it for its uniqueness and thought provocation.
---
The Big Lie by Julie Mayhew
Published by Hot Key Books on August 27th 2015
Pages: 384
Format:eARC


A startling coming-of-age novel set in a contemporary Nazi England.

Jessika Keller is a good girl: she obeys her father, does her best to impress Herr Fisher at the Bund Deutscher Mädel meetings and is set to be a world champion ice skater. Her neighbour Clementine is not so submissive. Outspoken and radical, Clem is delectably dangerous and rebellious. And the regime has noticed. Jess cannot keep both her perfect life and her dearest friend. But which can she live without?

THE BIG LIE is a thought-provoking and beautifully told story that explores ideas of loyalty, sexuality, protest and belief.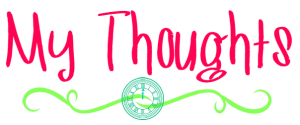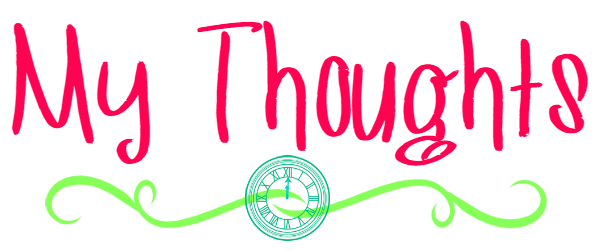 I am going to be honest, at the start of this book, I was already sure it was headed for 5-star territory. I was insanely engaged, and it was so, so unique. I was hooked from page one, because come on, Nazi-run England?! Yes, I needed to read that!
Jessika… man, she was flawed. Remember that discussion about whether you'd fight for the rebellion? Yeah, Jessika was the "Sweatpants and Cheetos" option. No, she wasn't lazy, she was actually quite driven.. but she was also a blind rule follower and had less than no desire to rock the boat. Her best friend was another story though.  Clementine was rebellious, and not planning on stifling it anytime soon. In fact, she was getting more rebellious and making Jess more and more nervous- especially since Jess's dad was a public figure.
Most of this book was badass and basically I could not put it down. Here's what I absolutely loved about it:
Morality was not even almost cut and dry. Was there even a "right" or "wrong"? Not likely, because that isn't really how life works, and The Big Lie showed that better than probably any book I have read.  Jess didn't know that what was happening in her country was not okay, it's the life she always knew, so she was just trying to please her parents. Clementine grew up very differently, and had so many more facts.
Jess was questioning her sexuality and was quite often confused. She seriously wasn't sure what she wanted, which to be honest, was kind of a recurring theme for her in the beginning. But as you'd imagine in Nazi England (or Nazi anywhere for that matter) anything other than cisgender heterosexuality was not ever okay, so Jess was confused as hell when she had even the slightest feelings of attraction.
The political climate was so intriguing, especially since we knew virtually nothing about the U.S. and their role. I loved that this book was basically isolated from the U.S., because it's refreshing, quite frankly! Usually it's the opposite- the plot is happening in America, and we don't know what the rest of the world is doing. In this book, all we know that the Americans seem to have "questionable standards", at least as far as Nazis are concerned.
The plot was really amazing, especially the first half. I can't say much more because of spoilers, but I was glued to this book. My jaw dropped on several occasions, and holy crap, I just was blown away by it.
I loved how complex the characters were. Like Jess and the morality in general, everyone had such multifaceted personalities! There wasn't a "bad guy". There were just people, on some spectrum of good and evil, but no one ever fully touching one end. You know, they were real, and believable.
So what went wrong? Why isn't this a new favorite, as I was 100% sure it was going to be? Le sigh. I don't want to have qualms with it, but I do. I have zero problems with the first, say, 65% of the book. But then things got… a but dull. Like, this epicness was happening, and then it wasn't so much. It was still good, but not as captivating. And then the ending happened, and I was not thrilled with it, and am now super conflicted about my thoughts on this book. The more time I give it, the more I can appreciate it, I suppose.
Bottom Line: I don't even care if I liked the end or not, this book is worth the read, 150%. Like, you must. Even if you don't like the ending either, trust me that the rest of the book is worth it. And make sure you stick around for the author's note! 

---
Edgewater by Courtney Sheinmel
Published by Amulet Books on September 8th 2015
Pages: 336
Format:ARC
Source:via Netgalley


Lorrie Hollander used to be a rich girl, but now she's lost everything because of the secrets and lies of the people around her. It's been 12 years since Lorrie's mother skipped town and left Lorrie in the care of her unstable aunt Gigi. Together they live in a neglected, decrepit mansion called Edgewater, the eyesore in a town of extraordinary wealth and privilege.

When Charlie, the son of an esteemed senator, takes an interest in Lorrie, her shame for her family and lifestyle runs deep. But what she doesn't know is that Charlie's family is hiding something, too, and that their secrets are inextricably tied. Now Lorrie must confront the truth about her family—and everything she ever thought she knew about herself.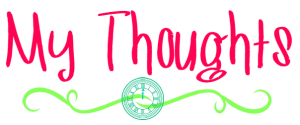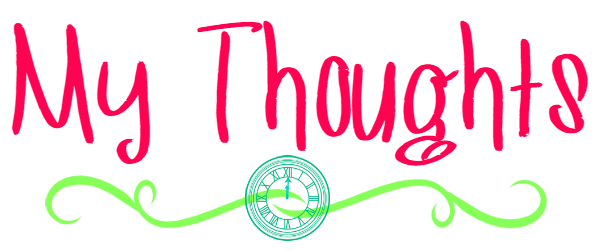 It wasn't that Edgewater was a bad book, it's just that it wasn't a good one either. It was fine, I guess. But I am not reading a book for "fine, I guess", I want to read a story, I want to have feeling evoked, I want to take a journey. I still am not all that sure what the point of this book even was. Lorrie was also "fine, I guess", though not particularly memorable. She wasn't awful either, so that was good. Her family was a weird mess, and I kind of don't understand how some type of child protective services wasn't involved? Their house was a disaster, they had no electricity, water, phone service, food… and the state of the house was clear to passersby, so… what gives?
So the family was a trainwreck, and the parents were off Parents-in-YA Syndrome-ing. Lorrie had a friend named… something unremarkable, and they ended up befriending Charlie, the son of some Kennedyesque senator. They (of course) hit it off almost immediately, because why wouldn't they? They both have the personalities of drywall, so I see the appeal. ::side-eye:: Again, none of these characters pissed me off, they just didn't make me feel much of anything.
There's a side plot about a horse. I think Orion may have been my favorite character. I even remembered his name, so that's kind of a big deal. Of course, since Lorrie's family can't afford water and electricity, they probably don't exactly have tons of extra cash for her dreams of equestrianism, so this presents a problem for Lorrie. I did worry about her, because Orion was kind of her "thing". I… don't know if she had any other "things" except maybe hiding poverty and being surly?
Anyway, the plot moves pretty slowly, which I don't always mind as long as the characters were keeping my interest. Which they weren't, so I kind of minded. There were a few bigger plot twists which I guess might surprise some people, but I saw pretty much all of it coming.
Bottom Line: I feel like I am the black sheep here, because a lot of people on Goodreads seem to like this one. Like I said, I didn't hate it, I just have absolutely no emotions toward it in general.

---
Everything, Everything by Nicola Yoon
Published by Delacorte Books for Young Readers on September 1st 2015
Pages: 320
Format:ARC
Source:BEA


This innovative, heartfelt debut novel tells the story of a girl who's literally allergic to the outside world. When a new family moves in next door, she begins a complicated romance that challenges everything she's ever known. The narrative unfolds via vignettes, diary entries, texts, charts, lists, illustrations, and more.

My disease is as rare as it is famous. Basically, I'm allergic to the world. I don't leave my house, have not left my house in seventeen years. The only people I ever see are my mom and my nurse, Carla.

But then one day, a moving truck arrives next door. I look out my window, and I see him. He's tall, lean and wearing all black—black T-shirt, black jeans, black sneakers, and a black knit cap that covers his hair completely. He catches me looking and stares at me. I stare right back. His name is Olly.

Maybe we can't predict the future, but we can predict some things. For example, I am certainly going to fall in love with Olly. It's almost certainly going to be a disaster.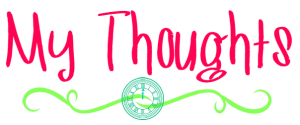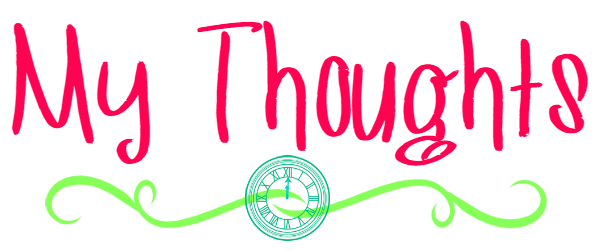 Is it cheesy if I say that this book is everything, everything? You know what? I don't even care, because it is, okay? This is absolutely one of my favorites of the year so far. First, it is unique- everything about it, really. Even though it was a contemporary, and could have ended up being "just another", the author did such an amazing job of making it unlike anything I've read before.
I don't want to say much about it, because you need to figure it out for yourself. I want to post all the quotes, but again, I will let you discover the specialness that is this book yourself. There's health issues of course, a love story, yes, but there was so much more. There was such a focus on family, on relationships in general, and maybe most importantly, growing up and finding out who you are. A lot of readers were angry with some of Maddy's decisions, but I feel like they were decisions we've all made from time to time. We don't always make good, selfless decisions, we're human, and so is Maddy.
"Everything's a risk. Not doing anything is a risk. It's up to you."
The writing is lovely and sets the perfect tone, but even better are the little details: the messages between Olly and Maddy, "Madeline's Dictionary",  drawings, and so much more- basically all special touches that give a glimpse into Maddy and Olly that made me fall in love with them.
I leave you with this, and my absolute recommendation to find this book and read it as soon as possible:
"Spoiler alert: Love is worth everything. Everything."

*Quotes taken from uncorrected proof, subject to change*
Have you read any of these books? Thoughts? Differences of opinion? Nodding in agreement? Let me know!