I've done this before (find them here, if you're so inclined) but this is basically just books that I don't really feel like reviewing in any full or coherent sense, and that I also don't have to review because I bought them!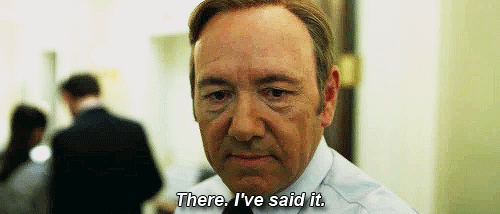 End of Days by Susan Ee
Published by Skyscape on May 12th 2015
Pages: 435
Format:Paperback
Source:Purchased


End of Days is the explosive conclusion to Susan Ee's bestselling Penryn & the End of Days trilogy.After a daring escape from the angels, Penryn and Raffe are on the run. They're both desperate to find a doctor who can reverse the twisted changes inflicted by the angels on Raffe and Penryn's sister. As they set off in search of answers, a startling revelation about Raffe's past unleashes dark forces that threaten them all.When the angels release an apocalyptic nightmare onto humans, both sides are set on a path toward war. As unlikely alliances form and strategies shift, who will emerge victorious? Forced to pick sides in the fight for control of the earthly realm, Raffe and Penryn must choose: Their own kind, or each other?
Quick & Dirty: Listen, I have to be honest here: I have a case of the sads. This book wasn't horrible or anything, I mean, 3 stars is still a decent book, no? But it wasn't exactly the epic, remarkable ending I'd hoped for. I was kind of bored for a lot of it, and then a whole bunch of junk happened at once, and then (not exactly a spoiler, but suggestive about the ending) View Spoiler »there were basically unicorns and rainbows at the end. Which didn't make sense to me, considering how the series had been so violent and unstable. « Hide Spoiler
Some things were too easy, some weren't even answered, and some just bored me. I mean, it was really just okay. There were some good moments, and I do like Penryn, but not enough for it all to be redeemed. Sadness. I almost rated this book even lower, but I think that was just my own disappointment, and not really the book's fault. Book, you owe Holly.
---
The Wrath and the Dawn (The Wrath and the Dawn, #1)
by Renee Ahdieh
Series: The Wrath and the Dawn #1
Published by G.P. Putnam's Sons Books for Young Readers
on May 12th 2015
Pages: 388
Format:Hardcover
Source:Purchased

A sumptuous and epically told love story inspired by A Thousand and One NightsEvery dawn brings horror to a different family in a land ruled by a killer. Khalid, the eighteen-year-old Caliph of Khorasan, takes a new bride each night only to have her executed at sunrise. So it is a suspicious surprise when sixteen-year-old Shahrzad volunteers to marry Khalid. But she does so with a clever plan to stay alive and exact revenge on the Caliph for the murder of her best friend and countless other girls. Shazi's wit and will, indeed, get her through to the dawn that no others have seen, but with a catch . . . she's falling in love with the very boy who killed her dearest friend.She discovers that the murderous boy-king is not all that he seems and neither are the deaths of so many girls. Shazi is determined to uncover the reason for the murders and to break the cycle once and for all.
Quick & Dirty:  This book… I am missing words. Because there are none to describe how much I adored this. In fact, my current Goodreads review should tell you everything you need to know: 
I mean… come on! The characters were freaking phenomenal, the world building stuff was so fun- and I feel like the stuff I don't know already is for a reason, which always makes me excited. The romance… GAH. I ship it, and  I ship it hard. And the book itself? Gorgeous.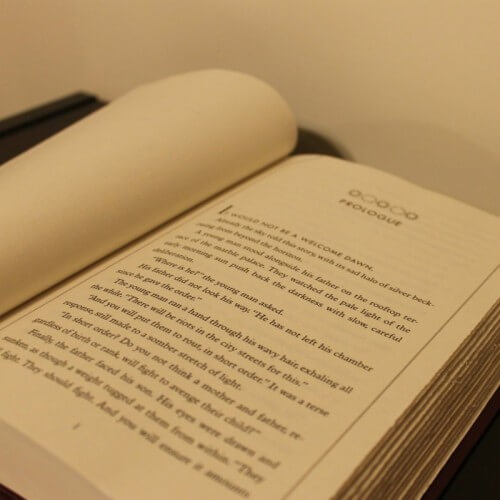 Not too sure what I am supposed to do with my life until next who-knows-when for The Rose and the Dagger. I would like it now, kindly.

---
Nil Unlocked
by Lynne Matson
Series: Nil #2
Published by Henry Holt and Co. (BYR)
on May 12th 2015
Pages: 432
Format:Hardcover
Source:Purchased

On the island of Nil, the rules are set. You have exactly 365 days to escape—or you die. Rives is now the undisputed Leader of Nil City, but keeping the City united is tougher than ever.Raiders have grown bolder, supplies are dwindling, and non-human inhabitants have taken a turn toward the deadly. New arrivals cause rifts within the City, putting the Search system at risk, and calling everything Rives knows into question. Desperate for answers, he teams up with the only other person searching for them: Skye, a new arrival with a mysterious past of her own. Soon the duo find themselves locked in a desperate race to save all the residents of Nil—and possibly destroy the island forever. But at what cost? And who will pay the price?
Quick & Dirty: I enjoyed Nil Unlocked quite a bit. As it's a sequel, I don't want to say too much, but I will say that I liked Rives and Skye even more than Charley and Thad. I felt more of an emotional connection to them, and was very invested in what happened to them. As before, you never know what Nil is going to do, or who will fall victim. Lynne Matson doesn't sugar coat, or leave the suffering to the minor characters, which I really admire. The only slight downside was that since it is very similar to Nil, there were parts that felt like repeats, because in a way, they were. But, the extra layer of trying to unravel the mystery of the island in general was fabulous! I cannot wait for Nil on Fire!!!
---
An Ember in the Ashes
by Sabaa Tahir
Published by Razorbill
on April 28th 2015
Pages: 446
Format:Hardcover
Source:Purchased

Laia is a slave. Elias is a soldier. Neither is free.Under the Martial Empire, defiance is met with death. Those who do not vow their blood and bodies to the Emperor risk the execution of their loved ones and the destruction of all they hold dear.It is in this brutal world, inspired by ancient Rome, that Laia lives with her grandparents and older brother. The family ekes out an existence in the Empire's impoverished backstreets. They do not challenge the Empire. They've seen what happens to those who do.But when Laia's brother is arrested for treason, Laia is forced to make a decision. In exchange for help from rebels who promise to rescue her brother, she will risk her life to spy for them from within the Empire's greatest military academy.There, Laia meets Elias, the school's finest soldier—and secretly, its most unwilling. Elias wants only to be free of the tyranny he's being trained to enforce. He and Laia will soon realize that their destinies are intertwined—and that their choices will change the fate of the Empire itself.
Quick & Dirty: This is a hard book to review. Mostly because I am scared of spoilers, which is why I am not fully reviewing it, but I shall just tell you some things you might want to know:
This world is hell. Seriously, you don't want to live here. You don't want to vacation here. Hell, I'd be suspicious of a postcard from here, for fear it'd shank me itself. It's brutal, and no one is safe.
That said, it becomes very important in such a world to know someone's true essence, and I enjoyed seeing that from all the characters in this book- main and side characters alike.
It started off just a bit slow for me, but then when things get going… they do not stop.
The romantic aspect is sparse but messy. And I think I ship the "wrong" couple, which will kind of destroy me down the line, I am sure. I just don't feel the chemistry with the other couple. Maybe that'll change!
The writing was stunning. I think it helps when you have a very rough setting to have beautiful writing to offset it, and this was no exception.
Overall? I really liked it, and despite a few flaws, I found myself deeply invested. Bring on book 2!
How do we feel about these books? It was a good bunch overall, and that always makes me happy!