Every Last Word
by Tamara Ireland Stone
Published by Disney-Hyperion
on June 16th 2015
Pages: 368
Format:eARC
Source:Copy provided by publisher for review, via Netgalley

If you could read my mind, you wouldn't be smiling.

Samantha McAllister looks just like the rest of the popular girls in her junior class. But hidden beneath the straightened hair and expertly applied makeup is a secret that her friends would never understand: Sam has Purely-Obsessional OCD and is consumed by a stream of dark thoughts and worries that she can't turn off.

Second-guessing every move, thought, and word makes daily life a struggle, and it doesn't help that her lifelong friends will turn toxic at the first sign of a wrong outfit, wrong lunch, or wrong crush. Yet Sam knows she'd be truly crazy to leave the protection of the most popular girls in school. So when Sam meets Caroline, she has to keep her new friend with a refreshing sense of humor and no style a secret, right up there with Sam's weekly visits to her psychiatrist.

Caroline introduces Sam to Poet's Corner, a hidden room and a tight-knit group of misfits who have been ignored by the school at large. Sam is drawn to them immediately, especially a guitar-playing guy with a talent for verse, and starts to discover a whole new side of herself. Slowly, she begins to feel more "normal" than she ever has as part of the popular crowd . . . until she finds a new reason to question her sanity and all she holds dear.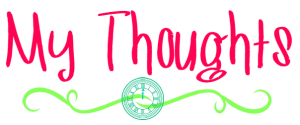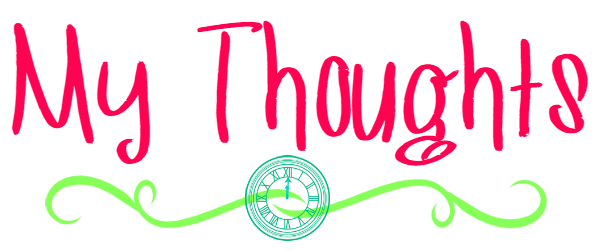 Here's the deal: I really enjoyed this book. This book gave me some really intense feels, especially since I can very much relate, on a personal level, to the obsessive thoughts that Sam has. Also, Sam is a swimmer, and my heart kind of melts when I get to read about swimming in books. I can almost smell the chlorine. There are also some really great characters in this book other than Sam, and her mom is quite involved too, which is always a huge plus for me. Basically, nearly everything was on par for this book to be an absolute win for me, but one thing held me back. The worst part it that I can't even fully tell you what it  is, which makes reviewing this book just a bit problematic, no?
Well, there is far more good than not-so-good in this book, so let's just start there. Like I said, Sam is a fabulous character, and I could not help but root for her. She wants to badly to be "normal" (even though I don't think there is such a thing), and wants to just fit in with her friends and not have obsessive thoughts. She goes to this amazing counselor, and honestly, I was jealous! Where can I find a Shrink Sue? During the summer, Sam feels more like herself, more free to be who she is, and she and Sue call it "Summer Sam". When school starts again, her insanely rude group of friends basically demand that Sam be flawless all the time, which has to be tiring for anyone, let alone someone struggling with a mental health issue. The "Crazy Eights" are the worst. Also, there aren't even 8 of them. So when they are busy bullying and making fun of people… maybe they need to take a little trip to the mirror.
At first I was kind of mad at Sam for even wanting to still be friends with them but… she's a teenager, in high school. I get it. Anyway, she meets a new friend, Caroline, who she doesn't ever introduce to the Eights. Caroline, however, introduces Sam to Poet's Corner, and there Sam finds not only a new emotional outlet, but a whole new group of friends. You know, the kind who don't judge and belittle and you'd actually want to hang out with. I adored this group, because they seemed quite diverse but they still were able to come together for each other. They listened to each other's art without judgment or critique, and they were all so free to express themselves there. And there's a boy. A.J. had been the victim of one of the Eights' lovely bullying escapades, and he is reluctant at first to even be friends with Sam. But soon a friendship blossoms and then… well you know 😉  A.J. is a lovely romantic interest for Sam, because he is pretty much the opposite of a lot of the things in her life that had been dragging her down. The romance was slow and swoony, and I approve. 
But there's this… thing that happens. A twist toward the end, that to me seemed incredibly unrealistic. I am not saying that this twisty situation can't ever happen in reality, but it just… didn't work for me. At all. No, let me rephrase that: It worked beautifully for the purpose of telling a good story, and for a good plot. But for me, it simply didn't work in a practical or psychological aspect.
Overall, the mental health piece of this book was very well done and very well researched, and I think it sheds a great light on the topic of obsessive thoughts. I have tried to explain this type of thought to friends and family but have been at a complete loss for how to explain it. I think Every Last Word achieved that, putting words to Sam's thoughts in an absolutely lovely way. I just feel that the twist sacrificed a bit of the honesty of the issue for plot value. Don't get me wrong, I had all sorts of emotions, especially toward the end, and I didn't dislike the twist from a reading perspective, just from a psychological one.
Bottom Line: This was a very good book that did an overall great job of tackling mental illness. The characters were very well written, especially Sam. Her struggles felt very genuine, and the author did a fabulous job of putting words to Sam's obsessions. Making Sam a fleshed out character and not just a product of her illness was fabulous. If not for my hesitation with the twist, this would have been perfect. As it stands, it is still definitely worth reading, especially since I don't think the twist will bother everyone as much as it did me.

Do you like to read or write poetry? (My mind doesn't seem to "get" most poetry!)