Here's the situation: While I am quite impressed with my ability to read all my May ARCs like a good girl, I am not impressed with my inability to add days to the week. Therefore, we need some bite-sized reviews to tide us over, no? Fabulous! I am even going to make it easy, in case you are looking for one in particular, though I would be awfully happy if you checked them all out 😉
The Cost of All Things by Maggie Lehrmen
5 to 1 by Holly Bodger
What Remains by Helene Dunbar
Made You Up by Francesca Zappia
The Cost of All Things by Maggie Lehrman
 Goodreads | Amazon | Book Depository
 Pages: 416
 Format: eARC 
 Published by: Balzer + Bray May 12, 2015
 Source: Copy provided from publisher for review, via Edelweiss 
Eternal Sunshine of the Spotless Mind meets We Were Liars in this thought-provoking and brilliantly written debut that is part love story, part mystery, part high-stakes drama.

What would you pay to cure your heartbreak? Banish your sadness? Transform your looks? The right spell can fix anything…. When Ari's boyfriend Win dies, she gets a spell to erase all memory of him. But spells come at a cost, and this one sets off a chain of events that reveal the hidden—and sometimes dangerous—connections between Ari, her friends, and the boyfriend she can no longer remember.

Told from four different points of view, this original and affecting novel weaves past and present in a suspenseful narrative that unveils the truth behind a terrible tragedy.
My poor, confused mixed feelings aren't sure what they want to say right now. I think the only way I really can do this any justice is a likes/dislikes list. But first, know that there is most definitely a paranormal aspect to this. I'm not saying it is negative, it just is, and since I am terrible at reading synopses, I didn't really know that. But I liked that part, so it doesn't really matter.
Things I Liked:
The hekame was unique and intriguing! I had never heard of it before, nor do I know if it is an actual "thing" (I mean, not really of course, but in myth), but I adore the idea that getting one spell causes something else to be taken or lost. The whole concept of absolutely nothing being without cost or consequence is pretty fabulous.
There are many POVs, but I liked that they were all intertwined, they all mattered to the others somehow so nothing ever seemed really unnecessary.
Each of the characters had very, very different personalities and reasons for turning to the hekamist. While I didn't like all the characters, I liked that they each had a very unique story to tell.
The book was definitely thought provoking. I mean, what would you do if you suffered a crippling loss and there was a spell to erase the memories (and therefore the pain)? What would you do if you could tether people to you, to basically make people hang out with you? I feel like I thought I knew, but do you ever really know unless you're in the situation? I enjoy food for thought.
The not-so-much:
It was a bit long, especially in places where I didn't think it needed to be. I found myself getting a bit bored from time to time.
The characters were incredibly selfish and immature. I mean, I am fairly sure that Kay had diagnosable mental health issues, and Ari might too. And several members of Markos's family. I think maybe it was partially from the effects of the hekame spells, and maybe in part from these people not ever trying to solve a problem on their own (why bother when there's a spell for that!), but it also made it quite hard for me to sympathize with them. Maybe they should have skipped the thousands of dollars on hekame, and spent a few hours in group therapy or something. Since this is a character driven book, hating them all definitely played a factor in my enjoyment.
Ari's decision to erase Win to begin with didn't even make sense to me, because I don't understand why someone would do that. Especially since the book started after Win's death, I didn't get a good grasp of her grief or even how much Win may have meant to her.
Bottom Line: It was a really intriguing premise, and I enjoyed the hekame aspects. The blend of characters didn't sit well with me though, and had they been easier to like (even just a few of them!) I think I would have enjoyed the book far more. 

5 To 1 by Holly Bodger
Goodreads | Amazon | Book Depository
Pages: 224
 Format: eARC
Published May 12th 2015 by Knopf Books for Young Readers
Source: Copy provided from publisher for review, via Netgalley
In the year 2054, after decades of gender selection, India now has a ratio of five boys for every girl, making women an incredibly valuable commodity. Tired of marrying off their daughters to the highest bidder and determined to finally make marriage fair, the women who form the country of Koyanagar have instituted a series of tests so that every boy has the chance to win a wife.

Sudasa, though, doesn't want to be a wife, and Kiran, a boy forced to compete in the test to become her husband, has other plans as well. As the tests advance, Sudasa and Kiran thwart each other at every turn until they slowly realize that they just might want the same thing.

This beautiful, unique novel is told from alternating points of view-Sudasa's in verse and Kiran's in prose-allowing readers to experience both characters' pain and their brave struggle for hope.
I quite liked this very quick, very relevant book. I am a fan of dystopian in general, but this one knocked it out of the park in terms of uniqueness and social commentary. And it seems plausible, when you think about it: As this society tries to undo the damage of a very patriarchal culture, they end up making a lot of the same mistakes, only in reverse. Sudasa is fabulous, knowing that forced marriage and forcing any gender into submission is not okay. Of course, it is extremely hard for her to even think about going against her family's wishes, since her family is one of the founders of this movement. Kiran is equally fabulous, seeking any way out of becoming a husband to someone he doesn't know, let alone love. As the test goes on, you really get a lovely glimpse into the strength of both characters.
5 to 1 is set in a very narrow world and time, told exclusively in one small town during the testing period. It makes for a very fast paced and engaging story, though I would adore more of these characters and world. But if it is to be a standalone, I think I could live with that too. This was just a gorgeous book, and I definitely recommend it!
What Remains by Helene Dunbar
Goodreads | Amazon | Book Depository
Pages: 288
Format: eARC
Published by Flux, May 8th 2015
Source: Copy provided from publisher for review via Netgalley

In less than a second…
… two of the things Cal Ryan cares most about–a promising baseball career and Lizzie, one of his best friends–are gone forever.

In the hours that follow…
…Cal's damaged heart is replaced. But his life will never be the same.

Everyone expects him to pick up the pieces and move on.

But Lizzie is gone, and all that remains for Cal is an overwhelming sense that her death was his fault. And a voice in his head that just…won't…stop.

Cal thought he and his friends could overcome any obstacle. But grief might be the one exception.

And that might take a lifetime to accept…
This one was a very pleasant surprise! I wasn't sure how I'd feel about it since I just read a transplant book a few weeks before, but this was so different that it didn't matter. A few things:
1. I cried from pretty much the first page straight on through to the last. Nay, I sobbed through it. The feels were high in this one.
2. Cal was such a good guy, and so, so hard on himself. I was so glad that he had Spencer there for him, Spencer was the perfect foil for Cal. Their love for Lizzie was really sweet, and Lizzie's story broke my heart. No one should have a life, and an end, as hard as Lizzie. The fact that Lizzie and Cal had this special connection via her heart was just beautiful and devastating all at once.
3. The romance that developed was not my favorite. At all. In fact, it is what is causing star deductions for me. It seemed too insta-love and quite unnecessary. I was hoping things would go in a very different direction.
4. The overall message of this book is kind of awesome- that life is so, so fleeting, and you have to live each moment to the fullest- was really quite lovely and something all of us could use to hear from time to time.
Bottom Line: Very enjoyable, very emotional, wonderful characters… could live without the romance.

Made You Up by Francesca Zappia
Goodreads | Amazon | Book Depository
Pages: 448
Format: eARC
Expected publication: May 19th 2015 by Greenwillow Books
Source: Copy provided from publisher for review via Edelweiss

Reality, it turns out, is often not what you perceive it to be—sometimes, there really is someone out to get you. Made You Up tells the story of Alex, a high school senior unable to tell the difference between real life and delusion. This is a compelling and provoking literary debut that will appeal to fans of Wes Anderson, Silver Linings Playbook, and Liar.

Alex fights a daily battle to figure out the difference between reality and delusion. Armed with a take-no-prisoners attitude, her camera, a Magic 8-Ball, and her only ally (her little sister), Alex wages a war against her schizophrenia, determined to stay sane long enough to get into college. She's pretty optimistic about her chances until classes begin, and she runs into Miles. Didn't she imagine him? Before she knows it, Alex is making friends, going to parties, falling in love, and experiencing all the usual rites of passage for teenagers. But Alex is used to being crazy. She's not prepared for normal.

Funny, provoking, and ultimately moving, this debut novel featuring the quintessential unreliable narrator will have readers turning the pages and trying to figure out what is real and what is made up.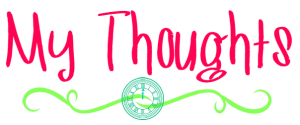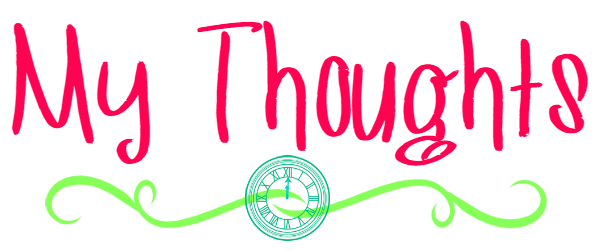 I promised, on Goodreads, an incoherent raving review about this book, so that's what you're getting.
Fine, fine, a few words. Alex, the main character who is living with schizophrenia, is just fantastic. No, not perfect, so very flawed, but so real. The characters she befriends are also fabulous, all so different and quirky, and I really felt that they were so fleshed out that I could have actually known them in life. Miles, Miles has a lot of issues himself, and is lovable yet irritating, and their offbeat romance was just perfect. There is a pretty big twist, and I did guess it pretty far ahead of time, but it didn't matter, because I knew that Alex didn't know what it was, which was the point, I think.
The difference between this book and the other books about mental illness out there? This book isn't about mental illness. This is a book about living, and it just so happens that this character lives with a pretty severe mental illness. Fabulous, fabulous, fabulous. I seriously hugged the book when it was over. I laughed, I cried, I smiled, Made You Up covered absolutely all the bases in what I want and need in a book. New favorite alert!

I have a great idea! I will visit the hekamist to get more days in my week! But seriously- do you think you'd ever consider having a spell done, if it were a legitimate thing? Under what circumstances?
Have you read any of these books? Thoughts?