The Sin Eater's Daughter
by Melinda Salisbury
Series: The Sin Eater's Daughter #1
Published by Scholastic
on February 24th 2015
Pages: 320
Format:ARC
Source:Copy provided by publisher for review

Seventeen-year-old Twylla lives in the castle. But although she's engaged to the prince, Twylla isn't exactly a member of the court.

She's the executioner.

As the Goddess embodied, Twylla instantly kills anyone she touches. Each month she's taken to the prison and forced to lay her hands on those accused of treason. No one will ever love a girl with murder in her veins. Even the prince, whose royal blood supposedly makes him immune to Twylla's fatal touch, avoids her company.

But then a new guard arrives, a boy whose easy smile belies his deadly swordsmanship. And unlike the others, he's able to look past Twylla's executioner robes and see the girl, not the Goddess. Yet Twylla's been promised to the prince, and knows what happens to people who cross the queen.

However, a treasonous secret is the least of Twylla's problems. The queen has a plan to destroy her enemies, a plan that requires a stomach-churning, unthinkable sacrifice. Will Twylla do what it takes to protect her kingdom? Or will she abandon her duty in favor of a doomed love?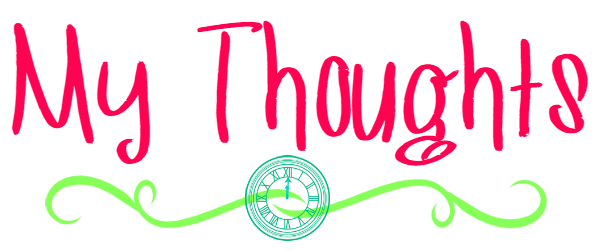 My thoughts? You expect me to somehow manage coherent thoughts? Clearly, this is a joke. 
Oh, no? You want real words? Buy. This. Book. Not later, not next week. Just run along and pre-order it. I'll wait. Alright, let's give this a shot, shall we?
I was captivated by Twylla's story from page one. There was a lot going on from the start as we learn Twylla's role in her kingdom of Lormere. Short version: Twylla wasn't born into royalty, but to the current Sin Eater (this is a real thing, I looked it up-here- but the book is extremely accurate about it) and was training to be the next Sin Eater. The Queen brought her to the castle for two purposes: As Daunen Embodied (which basically amounted to her being the Queen's personal executioner, via her touch), and to marry the Queen's son, Prince Merek. Since Twylla's touch means excruciating death to anyone not in the royal family, she leads a very solitary existence. Twylla is assigned two guards at all times, not only to ensure her safety, but the safety of those around here. Suffice it to say, Twylla has basically no idea what's going on in the castle or the kingdom, save what she sees or hears from her guards.
Twylla was pretty much a giant mess when she is introduced. She knows that she kills people on the regular, including the only person she'd ever considered a friend. She isn't the "typical" heroine who is up for battles and revolutions. She's scared, and she's lonely, and she's just trying to make it through the day like anyone else. Her character evolves quite a bit during the course of the book, but she is still finding herself, and I am quite certain that we've only seen the beginning of Twylla's transformation. In this book, she's learning, for the first time, who she is, outside of being her mother's daughter, outside of being Daunen Embodied. It is magical to watch, and impossible not to cheer for. She is imperfect, and realistic, and I adored her.
As for the other characters, I found them to be extremely well rounded and realistic. No one was completely good, and even the evilest of villains had a good moment or two. I felt connected to pretty much every character, from Twylla down to the random maid, each character was so fleshed out that it was easy to form attachments.
What I found most amazing about The Sin Eater's Daughter is that absolutely nothing was exactly what it seemed. I thought I knew, I thought I'd figured out where things were headed, but really I had no idea. The twists and turns of not only the plot, but the characters too, had me on the edge of my seat through the entire book. By the end, I didn't even try to guess anymore, because I had no idea what I was in store for next.
That said, this book wasn't all action. While the plot was really great, there was a significant emphasis on the characters. That doesn't mean that the book moved slowly, on the contrary! It moved at the perfect pace for me, with lots of plot driven scenes, but even more time delving into the characters, all while keeping me highly entertained (and full of emotions).
There's romance. I don't think it is even possible to explain without spoiling stuff. Are there two men involved? Yes. Is it a love triangle? No, not in the usual sense. The romance was captivating, and heartbreaking and… I'm going to just stop.
Bottom Line: I need the second book like I need air. This was everything I'd hoped it would be, and much, much more. Twylla is relatable on so many levels, there's such a wealth of amazing characters, and the plot just does not stop twisting and shocking. I was emotionally destroyed, but hopeful by the end, and I will pretty much be recommending this book to anyone I come in contact with for a very long time.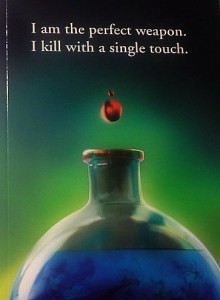 Clearly, I am in the midst of a book hangover. What is the last book that left you with an awful book hangover?