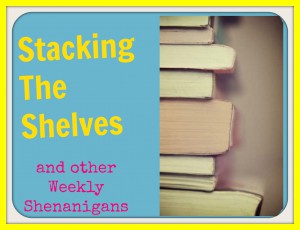 Stacking the Shelves is a weekly meme hosted by Tynga's Reviews. It gives us a chance to share with readers what we bought, borrowed, swapped, won or got for review each week. Of course, the epic Book Outlet Boxing Day haul came this week! Plus a giveaway win, and two books I am so very excited to read that I purchased, and a book I am excited to review!
Book Outlet Boxing Day Haul
 Other Physical Books:
Exquisite Captive by Heather Demetrios Won via Eli @ RealityLapse, with thanks to HarperCollins
All the Bright Places by Jennifer Niven
For Review:
Via Edelweiss, thanks to Harper Teen: 
---
Weekly Shenanigans (and poll results, AND a challenge!)
I have been lagging behind so, so badly this week! I don't know why, but I just cannot get it together. I did read, but not a ton sadly. I finished 
 and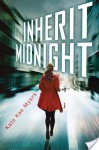 . Of Scars and Stardust was different, while Inherit Midnight was not the best.
On the Blog: 
Poll Results: The results of the poll are in, and by a landslide Insta-love is the most hated bookish sin! (I voted for that one too, so I agree with you guys!) The love triangle was second most hated, and then everything else kind of fell in behind those two. Apparently, no one gets too worked up about Parent-in-YA Syndrome, because it was the only "sin" without any votes! Thanks for playing, everyone, it was fun! The poll is still open, so if you disagree with us, let me know, and I can update again next week!
Don't forget to link up your discussions and enter the Rafflecopter here!
Up Next:
I am sure a lot of you have heard of this awesome challenge hosted by Nori @ ReadWriteLove28. It's called the 105 challenge, and it is kind of perfect, because I want to read 115 books, and this one will even give me some wiggle room. I wasn't going to do any challenges other than Goodreads and the Discussion Challenge, but this one is too perfect for me, so I have to! Here is how I shall be doing mine:
14: EW/NG Review Books
13: Books that I just plain feel like reading "in the moment"
12: 2015 books
11: Physical Books I Already Own (as of January 9)
10: Kindle Books I Already Own
9: Pre Orders
8: Debuts
7: Books Everyone Recommends
6: New To Me Authors
5: Next-in-Series
4: BEA books
3: Rereads
2: Books Chosen by YOU! (I'll do some kind of poll next week!)
1: Physical ARC (hey, a girl can dream!)
So that's my challenge! Next week, I actually have ideas in my head, so the whole week is almost planned. Guys, I have even scheduled a post. This is kind of huge.
How was your week? Did you get a Book Outlet Haul? (If so, we want to see!) And are you as woefully behind at everything as I seem to be this week?