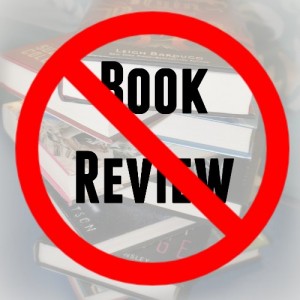 So for awhile, I planned to write these reviews. They were on a few of my random lists of books I needed to review. I even wrote them on my calendar (more times than one, I should add). But never did they get reviewed. At least by me, I am sure someone else somewhere has done a lovely job. But alas, I still felt like I should give them a mention, so why not? You can catch Part One here. And guys- this includes my very first official DNF. Exciting stuff.
 Goodreads | Amazon | Book Depository
Series: The Young Elites #1
Hardcover, 355 pages
Published October 7th 2014 by G.P. Putnam's Sons Books for Young Readers
 Synopsis: 
I am tired of being used, hurt, and cast aside.

Adelina Amouteru is a survivor of the blood fever. A decade ago, the deadly illness swept through her nation. Most of the infected perished, while many of the children who survived were left with strange markings. Adelina's black hair turned silver, her lashes went pale, and now she has only a jagged scar where her left eye once was. Her cruel father believes she is a malfetto, an abomination, ruining their family's good name and standing in the way of their fortune. But some of the fever's survivors are rumored to possess more than just scars—they are believed to have mysterious and powerful gifts, and though their identities remain secret, they have come to be called the Young Elites.

Teren Santoro works for the king. As Leader of the Inquisition Axis, it is his job to seek out the Young Elites, to destroy them before they destroy the nation. He believes the Young Elites to be dangerous and vengeful, but it's Teren who may possess the darkest secret of all.

Enzo Valenciano is a member of the Dagger Society. This secret sect of Young Elites seeks out others like them before the Inquisition Axis can. But when the Daggers find Adelina, they discover someone with powers like they've never seen.

Adelina wants to believe Enzo is on her side, and that Teren is the true enemy. But the lives of these three will collide in unexpected ways, as each fights a very different and personal battle. But of one thing they are all certain: Adelina has abilities that shouldn't belong in this world. A vengeful blackness in her heart. And a desire to destroy all who dare to cross her.

It is my turn to use. My turn to hurt.
Short Version: I liked it, but I didn't love it. I was fine with Adelina being dark and almost villain-esque in nature, because it made sense in the book. But I didn't completely understand the world, and maybe that will be explained more later, but reading this first book, I was a bit lost. And it was so, so dark. I need a tiny bit of happy with my depression, please and thank you. I will probably pick up the second book though.
---
Series: Hummingbird #1
262 pages
Published January 11th 2014 by JGP
Synopsis:
Burying the truth in the snow can't conceal it forever.

Leona was born a survivor—one of the few sheltered in a prison that withstood the plummeting temperatures of the frozen days. Now, as the weather slowly warms, she struggles to understand a culture and society vastly different than the one created by her elders. Standing on the cusp of her seventeenth birthday, the day she will officially become a woman and eligible for marriage, the tiny world she had long since accepted suddenly seems stifling. Conflicts and curiosity propel her beyond the fences of her home into a barren and uncertain future, with one asset that just might keep her alive.
Short Version: There are a lot of twists in this book that I most definitely didn't see coming (except this one huge spoiler that some jerk posted on Amazon without warning, which I saw while buying the book, NOT looking for reviews, so beware!) and I honestly don't know how to review it because I kind of don't want to give anything away. It is really dark and messed up too, but I had to keep reading. I might have wanted a bit more connection with Leona, but the story made up for it. Definitely excited to read the second book! 
---
 Goodreads | Amazon | Book Depository
280 pages
Published November 6th 2014 by Last Syllable Books
Copy Provided From Publisher via Netgalley for review
Synopsis: 
Based on true events, MELT is both a chilling tale of abuse, and a timeless romance. MELT will hit you like a punch in the face, and also seep through the cracks in your soul.

MELT is a brutal love story set against the metaphorical backdrop of The Wizard of Oz (not a retelling). When sixteen year old Dorothy moves to the small town of Highland Park, she meets, and falls for Joey – a "bad boy" who tells no one about the catastrophic domestic violence he witnesses at home. Can these two lovers survive peer pressure, Joey's reputation, and his alcoholism?

Told in dual first person, Joey's words are scattered on the page – reflecting his broken state. Dorothy is the voice of reason – until something so shattering happens that she, too, may lose her grip. Can their love endure, or will it melt away?
Short Version: Oh, this book. I tried. Twice, in fact. I got to 35% before I decided that I valued my sanity too much to continue. Maybe it gets better, who knows. It might! (But I skimmed the last few chapters and well, not really.) It is the definition of insta-love, and then a lot of talk about Dunkin Donuts (true story). And I only really got to the beginning of the abuse stuff before I couldn't keep going, so I can't tell you too much about that. I felt bad DNFing, but I think I'd have felt worse reading the whole thing. Some people loved it, and there are a number of 5-star reviews on Goodreads, so if it seems like your thing, let me know if it got better!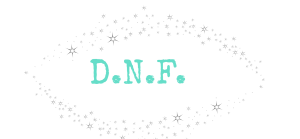 ---
I usually find middle of the road books hardest to review, but this contained both a book I really liked and a book I DNFed, so there goes that theory! Which are the hardest books for you to review?