My second (and final!) batch of September books! Pretty decent bunch, this.
The Killing Code by Ellie Marney
Rust in the Root by Justina Ireland
Mere Mortals by Erin Jade Lange
Leech by Hiron Ennes
Direwood by Catherine Yu
The Genesis of Misery by Neon Yang
Foul Lady Fortune by Chloe Gong
---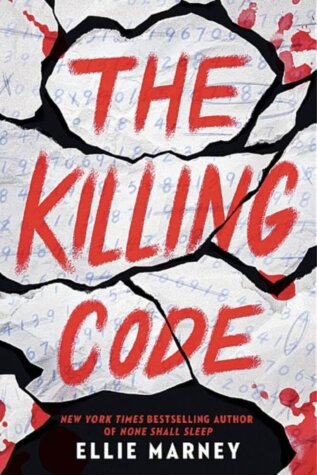 The Killing Code by Ellie Marney
Published by Little Brown Books for Young Readers on September 20, 2022
Pages: 384
Format:ARC
Source:Copy provided by publisher for review



A historical mystery about a girl who risks everything to track down a vicious serial killer, ;for fans of The Enigma Game and A Good Girl's Guide to Murder.

Virginia, 1943: World War II is raging in Europe and on the Pacific front when Kit Sutherland is recruited to help the war effort as a codebreaker at Arlington Hall, a former girls' college now serving as the site of a secret US Signals Intelligence facility in Virginia. But Kit is soon involved in another kind of fight: Government girls are being brutally murdered in Washington DC, and when Kit stumbles onto a bloody homicide scene, she is drawn into the hunt for the killer.

To find the man responsible for the gruesome murders and bring him to justice, Kit joins forces with other female codebreakers at Arlington Hall—gossip queen Dottie Crockford, sharp-tongued intelligence maven Moya Kershaw, and cleverly resourceful Violet DuLac from the segregated codebreaking unit. But as the girls begin to work together and develop friendships—and romance—that they never expected, two things begin to come clear: the murderer they're hunting is closing in on them…and Kit is hiding a dangerous secret.

Here's a fun fact for you: I own like every book that Ellie Marney has written, but this is the first one I have read. And based on how fabulous it was, it certainly won't be the last! I loved how many different concepts were woven into The Killing Code, but it never felt overdone or overwhelming.
What I Loved:
The group of girls' camaraderie. Oh, I lived for this! Young women, all from very different walks of life, coming together to support each other while trying to help the country win the war? Here. For. It. I loved Kit, to be sure, but I also loved each of the others too. They're all very well fleshed out, and I grew to care about each of them, both in the context of the group, but also as characters in their own right.
The code cracking bits were well explained. I was worried that this bit would go right over my head, frankly. But alas, the author did an amazing job of explaining how it was done, in a way that was simple enough for any codebreaking novice to understand. In fact, I found it quite interesting, and enjoyed the tips and tricks the girls shared!
Obviously, I was invested in the murder mystery. It was, quite simply, horrific that young women were being murdered, and that any one of our characters could be next. I loved that they were so intent on solving these crimes, especially since the cops didn't particularly seem to be that concerned.
The romance! I will say nothing more, because you don't know who it is between for awhile, but I loved it!
Tackled a ton of important issues, especially for the time period. Let's be real though, they're all still relevant today. Issues of race, sexuality, women's rights, class issues. Society is… well, you know. But like I said before, these are handled really well and not in an overwhelming way.
Kit's origin story is a heartbreaker. You'll read about this very early on, but it becomes a recurring issue throughout the story. I think my only minor gripe about the book is that during this storyline, we encounter the trope of lack of communication, or perhaps lie of omission, and although it absolutely makes sense for the story, it still frustrated me a bit? But the whole backstory (actually, the backstory of all the characters) was great.
Bottom Line: Loved this story about friendship and fighting for what is right set in the troubled times of WWII.

---
Rust in the Root by Justina Ireland
Published by Balzer + Bray on September 20, 2022
Pages: 448
Format:eARC
Source:Copy provided by publisher for review, via Netgalley



The author of the visionary New York Times bestseller Dread Nation returns with another spellbinding historical fantasy set at the crossroads of race and power in America.

It is 1937, and Laura Ann Langston lives in an America divided—between those who work the mystical arts and those who do not. Ever since the Great Rust, a catastrophic event that blighted the arcane force called the Dynamism and threw America into disarray, the country has been rebuilding for a better future. And everyone knows the future is industry and technology—otherwise known as Mechomancy—not the traditional mystical arts.

Laura disagrees. A talented young mage from Pennsylvania, Laura hopped a portal to New York City on her seventeenth birthday with hopes of earning her mage's license and becoming something more than a rootworker.

But six months later, she's got little to show for it other than an empty pocket and broken dreams. With nowhere else to turn, Laura applies for a job with the Bureau of the Arcane's Conservation Corps, a branch of the US government dedicated to repairing the Dynamism so that Mechomancy can thrive. There she meets the Skylark, a powerful mage with a mysterious past, who reluctantly takes Laura on as an apprentice.

As they're sent off on their first mission together into the heart of the country's oldest and most mysterious Blight, they discover the work of mages not encountered since the darkest period in America's past, when Black mages were killed for their power—work that could threaten Laura's and the Skylark's lives, and everything they've worked for.

Gosh, I love how Justina Ireland weaves the fantastical into the historical. I am always, always here for it, and Rust in the Root is no exception. I quite enjoyed this one, so let's see what worked (and the one thing I struggled with)!
What I Loved:
The writing is just so clever and entertaining. I love how funny, smart moments are infused all over the story. Yes, things are rough, but I love that the characters' personalities are able to shine through so well in their witty remarks and conversations. Makes a book so much more fun to read, frankly.
That said, I really did enjoy Laura, and the characters she meets along the way. At times I had a bit of an issue keeping track of who was who, especially when we first meet characters, but as a whole I really enjoyed them. Laura is a great main character- she is trying to be strong and independent, but of course she has doubts, too. But she is always trying to do what she feels is right, and she was certainly someone worth rooting for.
The atmosphere and setting were very on point. I mean, it's pre-WWII, post-depression America, so things aren't great. And in this alt-history, the term "dust bowl" is probably under explaining what the country looks like, basically. In this story, the events that have sent the country into a spiral is called the "Great Rust", and I won't pretend to wholly understand what happened, but you can certainly get the vibe from the wrecked towns left in its wake.
I loved the photographs! They really broke up the chapters, and I just loved feeling even more immersed in the time period. Such a fun addition, and I am always here for some visuals, frankly.
The characters had to face a lot. Look, nothing was easy for our plucky group. They had to make some awful choices, and they were basically being thwarted by society at every turn. Being a Black woman, things were extra difficult for Laura- very few people were willing to give her a chance at all, and when they finally did, it was clear that they were doing so because they found her expendable. Which is infuriating, but did not stop Laura and her cohorts from kicking ass and taking names. But because of society's absolute awfulness, this group was put into some extremely treacherous situations, which of course made for some exciting reading.
What I Struggled With:
The world/magic system. This is my only qualm about the book, and that was that I simply didn't fully get it? Like- I don't quite understand the magic system first off, which meant that I didn't really understand how the world was broken and/or how to fix it.
Bottom Line: Phenomenal characters and writing in an atmospheric and harrowing situation, I just wish I understood the world a bit better.
---
Mere Mortals by Erin Jade Lange
Published by Harper Teen on September 27, 2022
Pages: 368
Format:eARC
Source:Copy provided by publisher for review, via Netgalley



"Two teenage vampires are turned mortal and must face the greatest nightmare of all--high school"--

This hilarious, fresh take on a classic vampire tale follows a pair of hundred-year-old teenage vampires who are turned mortal and must face the greatest nightmare of all—high school.

Charlie and her brother, Reg, have been vampires for…a very long time. For a century, they enjoyed the glitz and glamour of life as members of the wealthiest vampire clan. But now, after one careless mistake, they've been expelled from the vampire community and dumped in the middle of Nowhere, Iowa, to live as mortals.

Suddenly Charlie has to deal with zits, tears, and—worst of all—high school. But things start to change when she and Reg find a group of friends, including the deliciously good-looking Dexter. And though Charlie would give anything to be vampire again, she begins to appreciate some of the new experiences that humanity brings too.

But nothing could make them forget the life they've left behind. When they're offered a second shot at immortality, Charlie is desperate to seize it. It'll just mean a total betrayal of all her new friends, who will have their minds wiped of their memories of her. She can handle that if it means she can live forever…right?

Mere Mortals is such an incredibly fun and unique take on the vampire genre! I mean, we have all read about vampires, and folks turning into vampires, but who here has read a book about becoming mortal again!? I certainly had not! I found it really refreshing and enjoyable, frankly!
We are introduced to Charlie, who kind of loved being a vampire, and is pretty salty to find herself and her vamp brother Reg in a cabin in the boonies, having just been sentenced to mortaldom for Vampire Crimes™. Reg is way less angry about it than Charlie, who vows she's going to get them back to all their undead glory. But until she figures out how, they must coexist with other humans of their current mortal age- which means heading to high school!
The book was fun, and sweet, and heartwarming. I loved Charlie figuring out who she was as a person, vampire shenanigans aside. I loved that she found people to care about, too, as she thought she was kind of incapable to such things. Her relationship with Reg was really complex too, as they basically considered each other siblings, even though they had no recollection of their prior mortal lives.
The vampire lore was also really fun- I loved the hierarchy of the vampires, and learning about their rules and systems. I also really loved the story about the older man they end up living with, and finding out what his role in the vampire society is.
Bottom Line: Fun and unique, this was an entertaining and enjoyable read!
---
Leech by Hiron Ennes
Published by Tordotcom on September 27, 2022
Pages: 336
Format:eARC
Source:Copy provided by publisher for review, via Netgalley



In an isolated chateau, as far north as north goes, the baron's doctor has died. The doctor's replacement has a mystery to solve: discovering how the Institute lost track of one of its many bodies.

For hundreds of years the Interprovincial Medical Institute has grown by taking root in young minds and shaping them into doctors, replacing every human practitioner of medicine. The Institute is here to help humanity, to cure and to cut, to cradle and protect the species from the apocalyptic horrors their ancestors unleashed.

In the frozen north, the Institute's body will discover a competitor for its rung at the top of the evolutionary ladder. A parasite is spreading through the baron's castle, already a dark pit of secrets, lies, violence, and fear. The two will make war on the battlefield of the body. Whichever wins, humanity will lose again.

Whew, where on earth do I begin with Leech? First, I don't know that I fully "got" it? Though I read some reviews that made a ton of sense, and made me kind of think "ohhhh okay now I get it" which actually makes me like the book more. Since it is a horror book, I obviously want to keep the details to a minimum, but explain what about it worked for me and what did not.
(Also, please do note, there are a lot of wild things that happen in this book, so while I do not have a full list of trigger warnings as it did not contain such, there are… lots. Including abuse and death/gore.)
What I Liked:
This whole book was so wonderfully messed up! I mean, you go into it expecting it to be dark, but hot damn, it brought what it promised, and then some! I read most of the book on a plane, and I am sure that my face reflected that I was reading some really bananas stuff. There is absolutely body horror, and just… damn. It's probably not for the squeamish, but I loved that part. The atmosphere is also incredible, as the story takes place in a creepy old mansion, in a fairly isolated town, in the dead of winter. I sort of inferred that it was supposed to be some kind of post-apocalyptic setting, where perhaps humanity was on its last legs, and since I like that concept, I am keeping it as my version of events.
What I Had Trouble With:
Like I mentioned before, I think I just didn't get it at times? Look, I fancy myself at least intelligent enough to comprehend a good amount of topics, so I get a little frustrated when I cannot. Now that I know more about it, I definitely think I would appreciate it more. And I did kind of start to understand more toward the end, which was good. The beginning was a little slow and confusing for me, but it definitely picked up. But it is not an easy book; it is dense in both concepts and content, so be prepared.
Bottom Line: It is so wonderfully messed up and wholly atmospheric, though at times a bit confusing. Still, definitely worth it for sci-fi/horror fans!
---
Direwood by Catherine Yu
Published by Page Street Kids on September 20, 2022
Pages: 288
Format:ARC
Source:Copy provided by publisher for review



In this velvet-clad 1990s gothic horror, Aja encounters a charming vampire who wants to lure her into the woods—just like her missing sister.

No one ever pays attention to sixteen-year-old Aja until her perfect older sister Fiona goes missing. In the days leading up to Fiona's disappearance, Aja notices some extraordinary things: a strange fog rolling through their idyllic suburban town, a brief moment when the sky seems to rain blood, and a host of parasitic caterpillars burrowing their way through the trees. Aja's father, the neighbors, and even her ex-friend Mary all play down this strange string of occurrences, claiming there must be some natural explanation. It seems everyone is willing to keep living in denial until other teens start to go missing too.

Aja is horrified when she meets Padraic, the vampire responsible for all the strange occurrences. His hypnotic voice lures her to the window and tells her everything she's longed to hear—she's beautiful and special, and he wants nothing more than for Aja to come with him. Aja knows she shouldn't trust him, but she's barely able to resist his enthrallment. And following him into the woods may be the only way to find Fiona, so she agrees on one condition: He must let her leave alive if she is not wooed after one week. Though Aja plans to kill him before the week is out, Padraic has his own secrets as well.

In the misty woods, Aja finds that Padraic has made his nest with another vampire in a dilapidated church infested by blood-sucking butterflies. Within its walls, the vampires are waited on and entertained by other children they've enthralled, but there is no sign of Fiona. Before her bargain is up, Aja must find a way to turn her classmates against their captors, find her sister, and save them all—or be forced to join the very monsters she wants to destroy.

Another vampire book, you say? Sure, let's do it! Vampires are having a bit of a resurgence, aren't they? I am here for it, frankly. Direwood was a more traditional take, though set in the 90s instead of today. I enjoyed it, though I had a few issues, so let's see what is what!
What I Liked:
The atmosphere was certainly on point! Not only did it feel eerie, but a lot of what happened in the vampire lair was simply messed up! You have a creepy abandoned church at the edge of a dense, foggy forest, so that obviously sets the scene. And bugs, there are lots of bugs, in case you didn't already hate those guys enough. All in all, the setting was pretty great.
I loved how gray the vampire situation was. I think partly because Aja simply didn't want to believe that they were monsters, but it was also because they did at times seem to have glimmers of their humanity left? Especially Padraic, who Aja wanted so much to believe in.
As mentioned, it is delightfully messed up! One thing I really did enjoy was that the author wasn't afraid to get dark. Without giving anything away, let's just say she certainly didn't go easy on anyone, and I am here for it.
It was quick and easy to read. I always love a book that you can fly through, and this was definitely one of those. Especially wanting to know what the deal with the vampires is, who will live to tell the story, etc.
What I Had Trouble With:
Aja made me mad at times. And look, I get that she is a teenage girl and obviously will make some terrible life choices. I mean, haven't we all!? So that is not what frustrated me about her (plus had she not decided to follow the creepy man out of her house, it would have been a pretty short book, no?), it was more that I didn't get why she was making some of them? Like- she genuinely seemed to not want to do things but then inexplicably does them anyway. I thought maybe the vampires could… mess with her mind, but that wasn't stated, so it's purely conjecture. She also doesn't really seem to appreciate the role her friends and family play in her life, which kind of turned me off a bit.
I felt that the whole story could have been fleshed out a bit more. At times, it feels kind of repetitive, and I feel like perhaps there could have been some new elements infused into those spots. It got a little draggy in the middle, too.
Bottom Line: Very atmospheric and quite entertaining, I just wished I had felt a bit more connected to the characters and world.
---
The Genesis of Misery by Neon Yang
Published by Tor Books on September 27, 2022
Pages: 432
Format:eARC
Source:Copy provided by publisher for review, via Netgalley



An immersive, electrifying space-fantasy from Neon Yang, author of The Black Tides of Heaven, full of high-tech space battles and political machinations, starring a queer and diverse array of pilots, princesses, and prophetic heirs.

This is the story of Misery Nomaki (she/they) – a nobody from a nowhere mining planet who possesses the rare stone-working powers of a saint. Unfortunately, these saint-like abilities also manifest in those succumbing to voidmadness, like that which killed Misery's mother. Knowing they aren't a saint but praying they aren't voidmad, Misery keeps quiet about their power for years, while dreaming and scheming up ways off their Forge-forsaken planet.

But when the voice of an angel, or a very convincing delusion, leads Misery to the center of the Empire, they find themself trapped between two powerful and dangerous factions, each hoping to use Misery to win a terrible war.

Still waiting to be convinced of their own divinity and secretly training with a crew of outlaws and outcasts, Misery grows close to a rebel royal, Lady Alodia Lightning, who may know something of saints and prophecy herself. The voice that guides Misery grows bolder by the day, and it seems the madness is catching…

The Genesis of Misery was certainly a unique story, no question! (Also, can we please take a minute to stare at the cover? It is kind of perfect.) I enjoyed the story quite a bit, though I would have liked a bit more from the worldbuilding. Let's break it down!
What I Liked:
Misery! Misery felt like such a wonderfully morally gray character, and you know those are my faves. For awhile, neither Misery nor the reader knows whether they are experiencing madness or sanctity, which makes for quite a ride.
I also enjoyed the relationship between Misery and Alodia. Misery seemed so… alone before they met the others, especially Lady Alodia. So it was wonderful to see them connect, because it just felt like Misery absolutely needed something else to fight for, someone else to care about- since Misery wasn't so sure that their own life was worth saving even.
It is definitely high stakes and high octane. I loved that there was such a good amount of action to this book, and things did not seem to be going great in this world. Everyone was at war, and Misery doesn't have any confidence she will make it out alive- and frankly, neither does the reader! I love that it isn't a guarantee, not by a long shot, that the characters will be victorious.
I loved the way the story was told! Not by Misery or her counterparts, but by some unknown entity, though it is also told as Misery's story, from her own thoughts. I thought it was quite unique, to have both the thoughts of the main character, but this outside knowledge too. Clever, really. And I loved that there were bits of humor infused throughout, too.
What I Had Trouble With:
The world… I just did not have a good grasp on it. Like I mentioned, I just didn't get the full picture of the world. There seems to be a pretty significant fantasy element at play, though I wasn't totally sure about it, either. There is clearly a lot of political and religious machinations at play too, which at times made the world as a whole feel overwhelming.
I probably would have felt more invested if characters other than Misery and Alodia had been more developed. See, when someone is trying to save a society, I kind of need to care about said society? I don't really know who we're hoping to save, except for Misery and Alodia (who I certainly wanted to be saved, don't misunderstand!) and I think a deeper connection to more characters would have been helpful here.
Bottom Line: I liked the characters, the style of narration, and that it was a high stakes space adventure. But I have no idea what the world is, not really.
---
Foul Lady Fortune by Chloe Gong
Series: Foul Lady Fortune #1
Published by Margaret K. McElderry Books on September 27, 2022
Pages: 528
Format:eARC
Source:Copy provided by publisher for review, via Netgalley



From the #1 New York Times bestselling author of These Violent Delights and Our Violent Ends comes the first book in a captivating new duology following an ill-matched pair of spies posing as a married couple to investigate a series of brutal murders in 1930s Shanghai.

It's 1931 in Shanghai, and the stage is set for a new decade of intrigue.

Four years ago, Rosalind Lang was brought back from the brink of death, but the strange experiment that saved her also stopped her from sleeping and aging—and allows her to heal from any wound. In short, Rosalind cannot die. Now, desperate for redemption for her traitorous past, she uses her abilities as an assassin for her country.

Code name: Fortune.

But when the Japanese Imperial Army begins its invasion march, Rosalind's mission pivots. A series of murders is causing unrest in Shanghai, and the Japanese are under suspicion. Rosalind's new orders are to infiltrate foreign society and identify the culprits behind the terror plot before more of her people are killed.

To reduce suspicion, however, she must pose as the wife of another Nationalist spy, Orion Hong, and though Rosalind finds Orion's cavalier attitude and playboy demeanor infuriating, she is willing to work with him for the greater good. But Orion has an agenda of his own, and Rosalind has secrets that she wants to keep buried. As they both attempt to unravel the conspiracy, the two spies soon find that there are deeper and more horrifying layers to this mystery than they ever imagined.

Chloe Gong is back at it, this time with a spinoff series from a different character's perspective. We return to Shanghai, albeit several years after the events of the first duology. I will admit, it did take me a bit to get back into this world, and especially remember what roles the characters had in the previous series. In fact, you do not have to have read the other books to read this one, but it has a lot of nice callbacks that will reward you if you do.
Once I got into the book, I fell into Rosalind's story completely. She is a wonderful character, and you can certainly understand how her past experiences have shaped her current decision making processes. She has lost so much, and still feels the guilt of her betrayal of her family. She is seeking redemption, and will seemingly do just about anything to get there. She ends up having to work with a man she really doesn't want to work with, but they will both do as they must for their people.
The story has a ton of layers, including a lot of twists and turns. No one really knows who they can trust, which is a big theme in both series. I loved the side characters as well, both new and old, that we are introduced to (or in some cases, reintroduced to), and I loved their new interactions and relationships with each other.
Once I got through the first ten percent or so, I flew through this book, unable to put it down. I was eager to learn the fates of characters we've loved and hated, and those we've just met, and eager to learn more about what the heck was happening in the city, too.
Bottom Line: This was just as great as the first duology, and I am in dire need of the second book now, please and thank you!

Have you read any of these books? Plan to? Let us chat about them!