Hello, friends! Today I am super excited to be joining the Xpresso Blog Tour for The Ones We're Meant to Find by Joan He! I quite enjoyed this one, so I shall tell you all my thoughts, then you can enter to win a copy of your own!
The Ones We're Meant to Find
by Joan He
Published by Roaring Brook Press
on May 4, 2021
Pages: 384
Format:eARC
Source:Copy provided by publisher for review, via Netgalley

Cee has been trapped on an abandoned island for three years without any recollection of how she arrived, or memories from her life prior. All she knows is that somewhere out there, beyond the horizon, she has a sister named Kay. Determined to find her, Cee devotes her days to building a boat from junk parts scavenged inland, doing everything in her power to survive until the day she gets off the island and reunites with her sister.

In a world apart, 16-year-old STEM prodigy Kasey Mizuhara is also living a life of isolation. The eco-city she calls home is one of eight levitating around the world, built for people who protected the planet―and now need protecting from it. With natural disasters on the rise due to climate change, eco-cities provide clean air, water, and shelter. Their residents, in exchange, must spend at least a third of their time in stasis pods, conducting business virtually whenever possible to reduce their environmental footprint. While Kasey, an introvert and loner, doesn't mind the lifestyle, her sister Celia hated it. Popular and lovable, Celia much preferred the outside world. But no one could have predicted that Celia would take a boat out to sea, never to return.

Now it's been three months since Celia's disappearance, and Kasey has given up hope. Logic says that her sister must be dead. But as the public decries her stance, she starts to second guess herself and decides to retrace Celia's last steps. Where they'll lead her, she does not know. Her sister was full of secrets. But Kasey has a secret of her own.

One of the most twisty, surprising, engaging page-turner YAs you'll read this year—We Were Liars meets Black Mirror, with a dash of Studio Ghibli.
Barnes & Noble / iBooks / Kobo / Google Play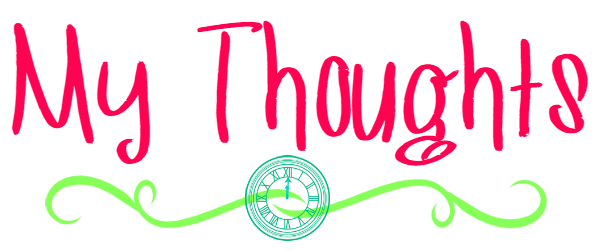 This sure is a unique story! At first, I will admit to not having a clue what I was getting into, but I was intrigued and excited. Both characters and their stories are so wildly different from each other right from the start, which instantly piqued my interest even more. The story alternates between the POVs of Cee and Kasey.
Cee's world is quite different from Kasey's in that it's quite post-apocalyptic and Cee spends much of her time trying to survive and/or escape, and she knows precious little of how she arrived in her current circumstance. Kasey's is more sci-fi, with life in an actual city-in-the-sky, and spends most of her time in simulations when she's not trying to find answers about her beloved sister Celia's disappearance. So as you can imagine, the stories are quite different, and I was so excited to see how/when/if they converged.
I will say, I felt a bigger connection to Cee and her story, though I have a feeling that was intentional on the author's part. Kasey is still quite sympathetic, as it's clear that she has been through a lot, and who could blame her for needing answers? Though I will admit to being a bit confused by some of the eco-related plans she develops, but frankly, Kasey is just smarter than me so it is what it is.  As the plot moves forward, there were some incredible twists that I definitely did not see coming, and which kept me quite engaged.
I think my only negative, aside from the minor confusion (which I could deal with) was that I did want a bit more from the ending, but I also think that is a personal thing, as I prefer things to be super wrapped up.
Bottom Line: This is such a unique, twisty story with two desperate young women at its heart. It will make you feel and think, and that is the best combo IMO.
Winner will receive a copy of The Ones We're Meant to Find (INT)
Do you think you could live in an eco-city, spending most of your time in a virtual reality?

(My vote is goodness, no hah.)