Hello, darlings! Today I have a review to share with you, for Furia by Yamile Saied Méndez! Keep reading, because this book is fabulous! You all need it in your lives- it is seriously that awesome and I would recommend it to straight up all the people anywhere ever. 
Furia
by Yamile Saied Méndez
Published by Algonquin Young Readers
on September 15, 2020
Pages: 368
Format:ARC
Source:Copy provided by publisher for review

An #ownvoices contemporary YA set in Argentina, about a rising soccer star who must put everything on the line—even her blooming love story—to follow her dreams.

In Rosario, Argentina, Camila Hassan lives a double life.

At home, she is a careful daughter, living within her mother's narrow expectations, in her rising-soccer-star brother's shadow, and under the abusive rule of her short-tempered father.

On the field, she is La Furia, a powerhouse of skill and talent. When her team qualifies for the South American tournament, Camila gets the chance to see just how far those talents can take her. In her wildest dreams, she'd get an athletic scholarship to a North American university.

But the path ahead isn't easy. Her parents don't know about her passion. They wouldn't allow a girl to play fútbol—and she needs their permission to go any farther. And the boy she once loved is back in town. Since he left, Diego has become an international star, playing in Italy for the renowned team Juventus. Camila doesn't have time to be distracted by her feelings for him. Things aren't the same as when he left: she has her own passions and ambitions now, and La Furia cannot be denied. As her life becomes more complicated, Camila is forced to face her secrets and make her way in a world with no place for the dreams and ambition of a girl like her.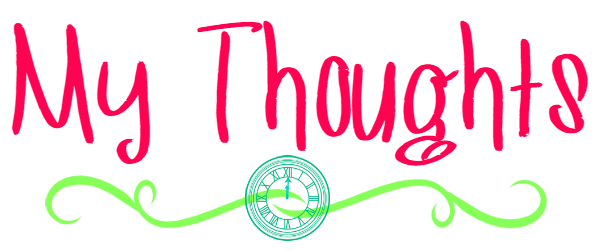 Oh wow, how do I do this book justice? I fear that I can't, but I will do my very best! First, I expected I'd like this book, it's been on my TBR since I first heard about it, but wow did it deliver! So we're just going to talk about everything I loved about Furia!
First, I have to start by saying that I am a huge sucker for women-in-sports books. I think because I spent my young adult years very heavily involved in swimming, I can just relate so much to the characters and their love of sport. In this case, Camila's family poses an extra obstacle, as they're not supportive of her involvement in soccer (though of course they think her brother playing is the best thing ever, but we'll get to that). So suffice it to say, Camila must sacrifice a lot for her sport, more than most certainly.
Not only is she an awesome soccer player, but she is just very driven in general. You cannot help but root for Camila, and hope that she succeeds in whichever path she chooses. Her hard work and perseverance are incredibly inspiring!
Camila's family is a huge focal point of the story. Camilia's dad is kind of the worst, so let's get him over with. He treats his family like absolute trash, and is abusive. And Camila and her family have to work through dealing with him and his garbageness, which is really hard, especially since it is fairly commonplace in her neighborhood for this sort of abuse to happen. Camila's brother is trying to navigate his own soccer career, as well as a fairly serious romantic relationship. Camila's mother very clearly feels trapped and helpless, and my heart just broke for her. She is a good woman who ended up in a really bad situation and is just trying to keep her kids safe. The thing here is, she is by far not the only woman who feels trapped in unhealthy and/or abusive relationships because she has no other option. I really enjoyed watching Camila's relationship with her mom grow and change, as Camila realizes some of the awful choices her mother has had to make.
There is a romance, and I loved it! Diego is just a straight up good dude, and I loved that he loved everything about Camila, because same. He cheered her on in her soccer career, and he just cared for her. He had a lot of his own stuff to deal with too, so their relationship was complicated, but I loved him regardless.
Camila is also trying to navigate friendships and teammate relationships in the midst of everything. There is a bit of a rift between Camila and her teammate best friend, which you can tell really eats away at both women, which, yes! Thank you to the author for showing how much our platonic friendships can really impact our lives, and how wrong it feels when those friendships are under duress! I loved their dynamics, and the dynamics among the teammates in general, because they felt really authentic to me.
I loved getting to spend a few days in Argentina! I mean, obviously I'd love to actually go there one day, but I was so glad that Yamile Saied Méndez took me on an adventure there in the pages, for now!
As I mentioned a bit above, there is a ton of commentary about the treatment of women. When a teammate becomes pregnant, Camila is so worried for her, because she knows how dream-ending it can be. She has to watch her back everywhere, and her parents and her father's friends critique every word she says. While they champion her brother for playing soccer and being popular, Camila is told to tamp down both her dreams and her personality. And that's just the non-violent stuff. Women are hurt, harassed, and just plain treated terribly, but there is also a message of hope, and people in Camila's life who are actively trying to change the status quo (including, of course, Camila).
The book is incredibly emotive. I cried for sure, but I also smiled, and felt chills at Camila's strength, and laughed, and cheered. The author did an incredible job of making me feel all the things both for and with Camila.
This is so random, but Camila putting Gigi D'Agostino on her playlist brought me back! I was a huge fan in high school/college, and I mean, he's obviously back on my playlist once I was reminded of how much I loved his stuff! (This, incidentally, was my jam!)
Bottom Line: Furia is completely captivating, hopeful, and empowering. I recommend this book to every single person, and this is what everyone I know is getting for Christmas this year.
So, what do you think, dears? Are you excited for this one?