True story, I was going to do some kind of post about 37 books you need to read in your life or something, but I'm tired, so let's just leave it for 38, yeah? I owe you. Anyway, I have decided that the best birthday post is one I don't have to write. But I feel remiss to not share anything, so. Here we are! I would like you guys to tell me something! Because it's my birthday, and you get to do what you want on your birthday! Here are some topics:
A book you read this year and loved. Or hated. Or both! Just uh, let me know which is which, yeah?
Something about The 100. You know that'd make my day!
A funny story! A happy story! A sad story! A scary story! You get the idea.
Some show you like that isn't The 100 that I probably won't technically watch but maybe, who can tell?
Something about brownies maybe.
And as just a "aw crap I need to do a giveaway because compulsion" giveaway….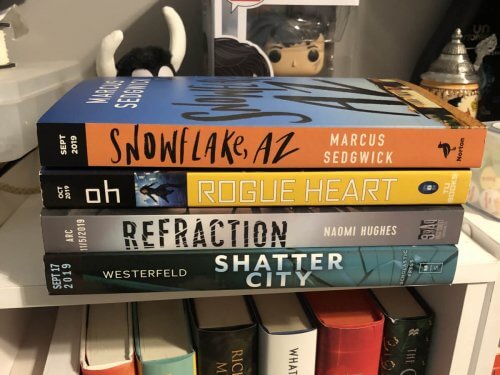 The only thing I am asking is that if you don't want one or more of them, let me know on the Rafflecopter so I can send that one/ones to someone who wants them- I know that multi-book giveaways can obviously have books you aren't interested in, this way the maximum number of people are happy! Also, US only unless you feel like paying the extra shipping!