Welcome to my stop on the FFBC Blog Tour for Across a Broken Shore by Amy Trueblood! I am so excited to share with you my thoughts on this fabulous book, and a chance to win a copy of your own- trust me, you want it! 
Across a Broken Shore
by Amy Trueblood
Published by Flux
on November 5, 2019
Pages: 360
Format:eARC
Source:Copy provided by publisher for review, via Netgalley

A Winter 2020 Junior Library Guild Selection.

The last thing eighteen-year-old Wilhelmina "Willa" MacCarthy wants is to be a nun. It's 1936, and as the only daughter amongst four sons, her Irish–Catholic family is counting on her to take her vows—but Willa's found another calling. Each day she sneaks away to help Doctor Katherine Winston in her medical clinic in San Francisco's Richmond District.

Keeping secrets from her family only becomes more complicated when Willa agrees to help the doctor at a field hospital near the new bridge being built over the Golden Gate. Willa thinks she can handle her new chaotic life, but as she draws closer to a dashing young ironworker and risks grow at the bridge, she discovers that hiding from what she truly wants may be her biggest lie of all.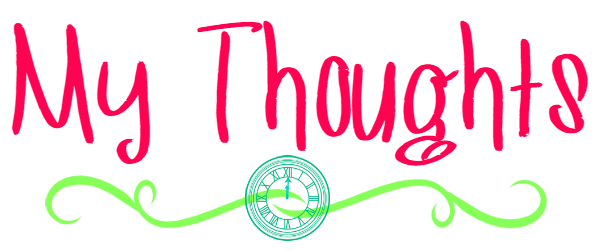 You may not have known how desperately you needed a 1936 San Francisco family/friendship/romance/coming of age story. Honest mistake, happened to me. But you do need it, you really really do. And I am here to tell you why.
What I Loved:
Growing up is never, was never, and never will be easy. I love stories set as young people have to figure out what they want to do and who they want to be. Because friends, that is hard. Do we ever really know? Probably not, but as we leave high school, we're expected to do… something. What that something looks like has changed over the years (and likely will again), but the turmoil it leaves on the psyche won't. And that's something this book did an incredible job of showing. Willa's family wants her to be a nun, because… Idk, really, it's I guess just a thing that is expected of Catholic families of the time, to have a child who is a nun. At first it seems like Willa's resigned, but she's so not. And honestly, it happens so, so often: A family wants their child to be one thing, and that just isn't who the child is. It's a huge theme of this book, and one that's handled really well.
Women in medicine. Obviously Willa's mentor Dr. Winston isn't the first female to be a doctor, but she's definitely the only one in their area, and one of the first awarded a current-era medical degree. She, and Willa by association, face a ton of backlash as women in the medical field. Especially when they work at the Golden Gate Bridge worksite, which is predominantly made up of men. It's so inspiring to see Willa and Dr. Winston change the minds of the stubbornest of men by you know, saving their lives. Also, it's so very clear that Willa has such a passion and talent for medicine. It's fabulous to see a female character who so craves knowledge in a science field, especially considering the time period.
The book focuses a lot on family. I daresay more so than romance and friendship, as Willa feels not only a close bond with her family, but a duty to make them proud. Her relationships with several of her brothers is rocky, but her close bond with Paddy melts my heart. They cared so deeply for each other, and Paddy was the ultimate cheerleader when Willa needed one the most. Willa's parents had suffered a loss, and still hadn't been able to fully get past it. Their relationships with their children were strained because of it, but they clearly love all of their children, and they exhibit just as much growth through the book as Willa does, which is rare and fabulous.
But no worries, there are some great peer relationships too! Cara is Willa's best friend, and what I loved about their friendship is that they were both going through these coming-of-age struggles. Neither young woman had her future set in stone, and they had to both lean on each other, while ultimately finding themselves. It felt so honest and really equal. Then there's Sam. Can I just say that I adored Sam from the moment he was introduced and really wanted Willa to fall for him? Whether she does is up to you to find out, but he's just awesome to have around- as a friend for Willa, as a source of help for some of the people Willa and Dr. Winston help, and as a voice of reason.
So much commentary on the problems that faced the people of San Francisco in 1936 that we still plain old haven't gotten rid of yet. There's tension between religions, ethnicities, sexes, socioeconomic groups, etc. Willa and Sam find it completely nonsensical and abhorrent, and really nothing has changed. One of the biggest issues that Sam and Willa face is that some of Dr. Winston's patients are homeless and are living in a "tent city" of sorts. But since that makes the upper echelon uncomfortable, they try to kick them out instead of assist them. It's a problem today as it was then, but it's great to see characters taking a stand against it.
Honestly, it's hopeful and inspirational above all else. It gave me a lot of feelings- some of them happy, some of them sad, but all of them hopeful. Sort of a story that reinforces the idea of good overcoming evil.
Bottom Line: Willa's story is one that I think on some level, we can all relate to. Whether it's navigating relationships, trying to figure out what you want out of life, or who you are, there's something in this book for all of us.
Giveaway: Win one of FIVE (5) copies of ACROSS A BROKEN SHORE (US Only)
What's a hard choice you've had to make? Do you think you could go against your family's wishes?