Wow, how the time flies. Also, gear up for a very half-assed blogoversary post, because if it weren't for Nicole's handy calendar, mayhaps I'd never have even remembered. And that would have been sad! In honor of six whole years, I am going to give you six whole reasons for this ridiculous excuse for a post!
I've been to (fun coincidence) six doctors/hospital visits with Lena. She had a UTI and then has spent more than a week in a complete panic about it. She hasn't slept, I haven't slept, and blogging has clearly gone by the wayside a tad.
Shattering Stigmas! Yes, the event started on Sunday, and even though it's more guest posts than my own posts, formatting and graphics and stuff are still time consuming, so.
My parents have been in Florida because my brother got married there on Friday! That's super fun as I positively adore his wife, but it meant zero breaks, which is when I usually do blog crap. Add to it the aforementioned and… yeah.
I've refused to give up reading and watching stuff (fine, mostly rewatching The 100, but I have watched a few other things!) in favor of blogging. Zero regrets.
Sammy's sixth birthday is tomorrow! What fool starts a blog the day before she has a baby? Well, one whose baby wasn't due for four more weeks, first of all, but regardless, it seems incredibly on brand anyway.
Too tired to come up with any more, tbh. Let's blame work, because why not? ?‍♀️
And on a more positive note, let's discuss a few things to look forward to in the upcoming 7th year at It Starts at Midnight! 
Bookish Games start tomorrow, too! You can join the spectator chat, or just like, lurk voyeuristically if you so desire! Watch me stress out and probably make a fool of myself, wheeeee!
Season 7 of The 100. Wherein we pretend it isn't the final season, but just like, an additional season. Denial is fun, y'all!
The Hunger Games is back! Never thought I'd get to utter that phrase tbh, but thanks to Suzanne Collins for this literal dream come true. The Ballad of Songbirds and Snakes makes 2020 worth it.
Speaking of 2020, I am so here for election time! Remember when 2016 happened and we were like "how the actual fuck will we make it through?" Well, guess what friends, here we are. Let's make it happen. #Warren2020
I'm over here holding out hope for a vacation. Idk if it'll actually happen but… a girl can dream!
More fun with all of you! Psshhh you think I'd forget how incredible this community is? Wrong. I adore you guys so much, there aren't even words. And I am so happy and lucky to get to celebrate another year with you all!
Who knows, that's all part of the adventure, yeah? So, bring it on!
Head on over to Twitter where I am giving away ANY book of choice, internationally! Ends 11/15 at 11:59EST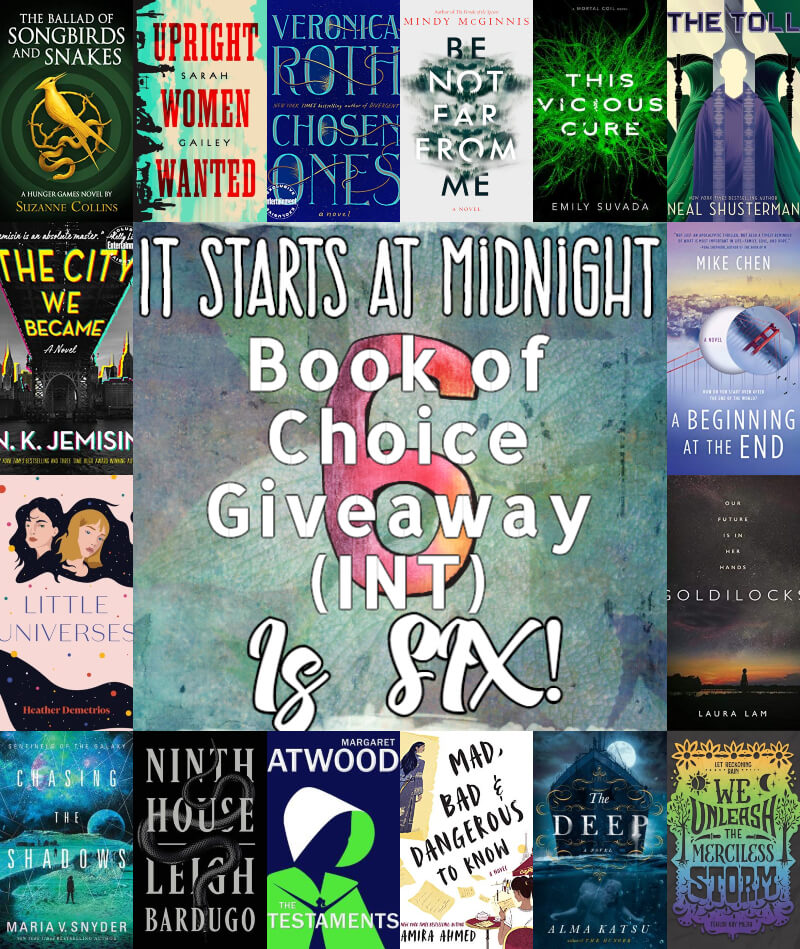 For Funsies, tell me something that you did/happened six years ago!