There Will Come a Darkness
by Katy Rose Pool
Series: The Age of Darkness #1
Published by Henry Holt and Co. (BYR)
on September 3, 2019
Pages: 496
Format:ARC
Source:Copy provided by publisher for review

The Age of Darkness approaches.Five lives stand in its way.Who will stop it... or unleash it?

For generations, the Seven Prophets guided humanity. Using their visions of the future, they ended wars and united nations―until the day, one hundred years ago, when the Prophets disappeared.

All they left behind was one final, secret prophecy, foretelling an Age of Darkness and the birth of a new Prophet who could be the world's salvation . . . or the cause of its destruction. As chaos takes hold, five souls are set on a collision course:

A prince exiled from his kingdom.A ruthless killer known as the Pale Hand.A once-faithful leader torn between his duty and his heart. A reckless gambler with the power to find anything or anyone.And a dying girl on the verge of giving up.

One of them―or all of them―could break the world. Will they be savior or destroyer?
Welcome to my stop on the Blog Tour for There Will Come a Darkness by Katy Rose Pool! I am so excited to be a part of this tour- I loved this book way more than I even thought I would and I can't wait to introduce you to these fabulous characters who I fell in love with! 

So, I was a little afraid that I'd be overwhelmed by all the points of view in this one. But I needn't have been! The author did an amazing job of making them all incredibly well developed and easy to tell apart. By the end of the first quarter of the book, I was enamored with each of them, for very different reasons. The best part about each of them is how morally gray they all were. They're all trying to survive, or trying to help their people survive. The question is, how far is too far? How far are you willing to go? And are any of us really the "good guys", or all we all just trying to save ourselves and those we care about? And it's definitely a dark world, which I also loved!
Bottom Line: I fell in love with all the characters, regardless of their moral compass, because the author compelled me to sympathize with their plights. Add in some perfect atmosphere and a really unique world, and yep, I'm hooked.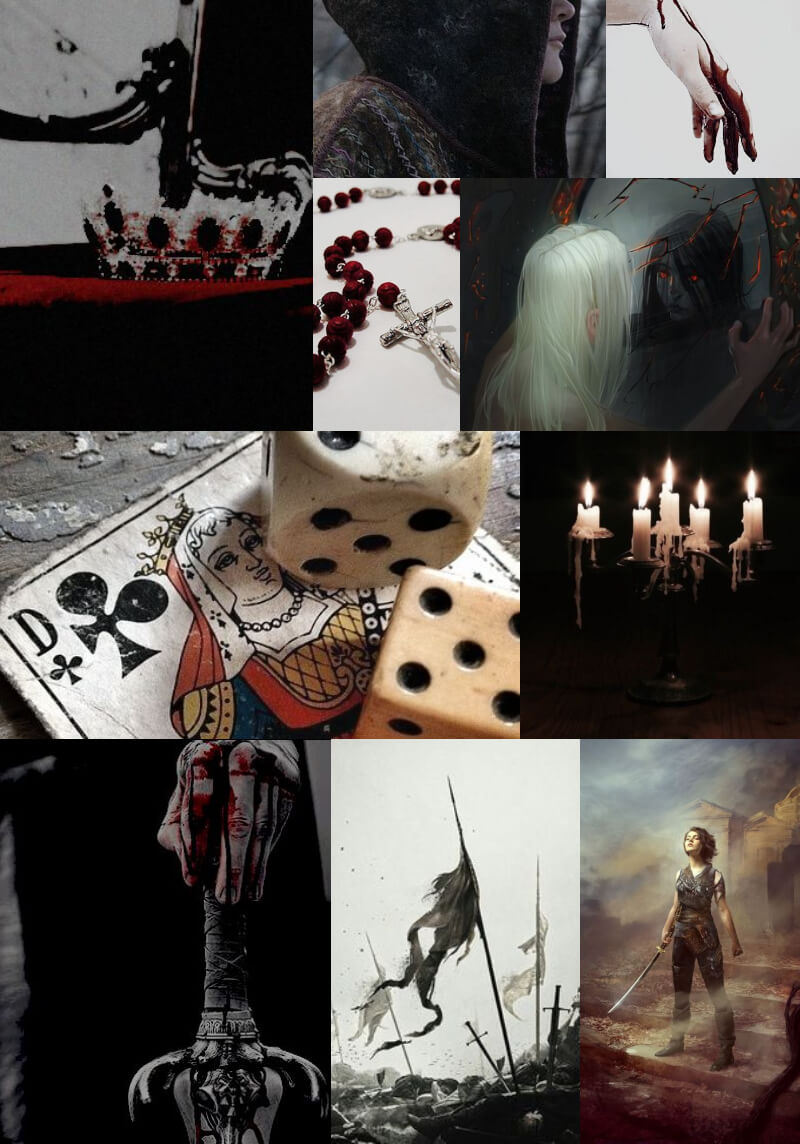 Do you love a book with a strong cast of characters? What's the last great group story you've read?