Welcome to my stop on the FFBC Blog Tour for Alarum by Talis Jones! I am so excited to share with you my thoughts on both books in the series, and a chance to win an awesome prize pack, including Alarum! 
Alarum
by Talis Jones
Series: Walking Shadows #1
Published by Talis Jones
on October 30, 2018
Pages: 422
Format:eBook

I fled as they destroyed my home. I watched as they murdered my family. I stood silent as they stole my name and threw my life in chains.

I stare coldly at my fading reflection with only one question to ask: Them or Me?

Set in a future where the United States has fallen, a girl is ripped from her home as a child and forced to endure the harshness around her or else surrender to the dust of bones she treads on. Her life becomes simple: kill or be killed. What she didn't count on was the heavy cost this world would drain from her soul. When she crosses paths with a curious stranger who offers to show her a place without a map, they head across the crumbling land in search of the fabled Sanctuary. Neither enemies nor elements that rip her hair and claw at her heels can stand in the way of her will to survive.

They say demons lurk in the shadows, but here they strut boldly under the angry sun.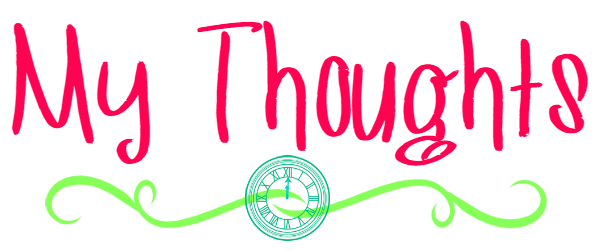 Have you ever decided to read a book on a complete whim? You know, when you're totally in the dark about it, but the synopsis just called out to you and you took a chance? Well, I did that here. Twice, if we're being technical. The verdict? I was handsomely rewarded with a series that I cannot wait to continue!
Obviously, the synopsis of Alarum was screaming my name. Post-apocalyptic/dystopian hellscape, lawless, dark, and gritty? Oh yes please! And it delivered! The world we find ourselves in at the start of Alarum was one I definitely never want to experience. Our main character (who I won't call by the name she goes by, because she goes by several and some are best found out on your own) has had one hell of a road to travel. She's been kidnapped and sold to people who treat her pretty terribly- and that is just the start of the book.
The character development that we see through the whole of the MC's life (we are treated to flashbacks along the way which really flesh out both the MC and the world around her) is incredible, because it feels really authentic. One of the things I always ask myself while reading this sort of book is "how significantly would I/those around me change?" during the worst of times. And this answers that, not only in terms of the MC, but for those around her. Because you absolutely will grow to care (or hate, depending) about the side characters just as much as the main character. They're an incredibly well-developed ensemble.
Obviously, a lot of people aren't changing for the better. But some do. And some just… change. It's incredibly interesting to watch this unfold at the same time that we're also witnessing an epic adventure. Because make no mistake, this book is full of action and absolutely isn't afraid to go dark. Just when you think things are as bleak as can be… you were wrong, because they're bleaker. But the author also does an amazing job at sprinkling little seeds of hope when you need them most. It's really the best of both worlds.
Bottom Line: I am so pleased with Past Shannon for taking the chance on this series! It was everything I hoped it would be, and much more!

Solus by Talis Jones
on June 25, 2019
Pages: 333
Format:eARC
Source:For Blog Tour


Born in an experimental lab before two outlaws stole him away, Bones has been planted into the vengeful earth growing strong with a gun in each hand. Given freedom by a group called Sanctuary he's trained his powers carefully until one day they let him leave. Until one day he witnesses something that will cause his loyalty to waver. Until one day it's his own name they vow to write with blood.

As the life he thought he knew threatens to crumble beneath his feet he takes to the road determined to explore with no tether but his plans quickly go awry when old adversaries capture him to pay for the sins of his saviors. Whether there remains any place in this harsh land that might dare call itself Home, he fights each challenger with a gun aimed at their chest and a laugh in his step.

When the world wants you dead, dare to smile.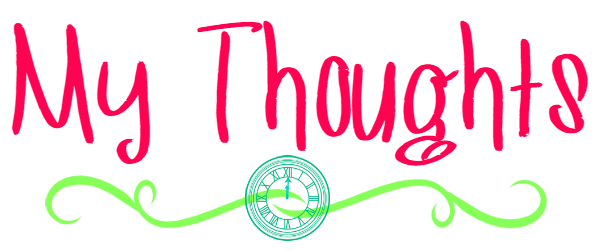 When I found out that this was a companion and not a direct sequel, I was scared. Because fine, I had fallen in love with the first set of characters and I wasn't ready to move on! And while Solus can be read by itself and still be a great book on its own, I highly recommend reading Alarum first. The author sprinkles in so many little morsels from Alarum that gave me all the feels. As it turns out, I actually grew to love Solus even more.
I adored Bones almost immediately. He's been through a lot, more than most of us could imagine. Yet he still somehow holds onto his hopefulness, and his ability to see the good in people. And in the world he lives in, that's no small feat. During his journey, we learn so much more about both him and the world around him. We're introduced to many more side characters who of course I also grew to love and care about.
While I am sad to be departing Bones's POV, I am equally excited for whoever and wherever we head next!
Bottom Line: Such an incredible follow-up with tons of action and fabulous characters!
1 winner will receive 1 signed paperback of ALARUM, 1 shotgun shell necklace, and 4 signed bookmarks. Open to U.S. residents only
What under-the-radar books have you read that have turned out to be real hidden gems?