Welcome to my stop on the FFBC blog tour for To Best the Boys by Mary Weber! I am so excited to share my thoughts on this lovely book with you, and give you a chance to win a copy, too! ?
To Best the Boys
by Mary Weber
Series: To Best the Boys #1
Published by Thomas Nelson
on March 5, 2019
Pages: 352
Format:ARC, eARC
Source:Copy provided by publisher for review, via Netgalley

Every year for the past fifty-four years, the residents of Pinsbury Port receive a mysterious letter inviting all eligible-aged boys to compete for an esteemed scholarship to the all-male Stemwick University. Every year, the poorer residents look to see that their names are on the list. The wealthier look to see how likely their sons are to survive. And Rhen Tellur opens it to see if she can derive which substances the ink and parchment are created from, using her father's microscope.

In the province of Caldon, where women are trained in wifely duties and men are encouraged into collegiate education, sixteen-year-old Rhen Tellur wants nothing more than to become a scientist. As the poor of her seaside town fall prey to a deadly disease, she and her father work desperately to find a cure. But when her Mum succumbs to it as well? Rhen decides to take the future into her own hands—through the annual all-male scholarship competition.

With her cousin, Seleni, by her side, the girls don disguises and enter Mr. Holm's labyrinth, to best the boys and claim the scholarship prize. Except not everyone's ready for a girl who doesn't know her place. And not everyone survives the maze.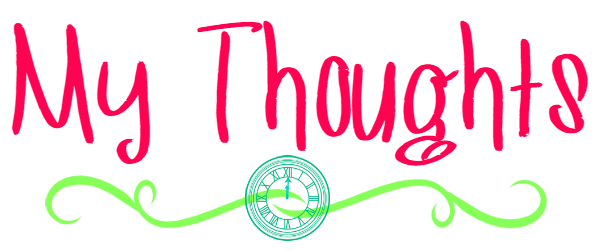 To Best the Boys is my first Mary Weber book, but definitely won't be my last! (Seriously guys, how have I not read Sofi Snow yet? This is a fail that needs to be remedied immediately!) Anyway, let's talk about this one, shall we?
The Stuff I Liked:
I love a competition. Especially when people can legit lose their lives, not just a contest. (Does this make me seem like an awful person? It's okay, I can live with it.) And while this competition's prize, isn't quite life-or-death, that doesn't mean its competitors are safe. I don't know why, but this will always appeal to me.
Rhen being into science is awesome. Especially because she is also tackling it with dyslexia, and extra especially because she absolutely has the chops to make a name for herself. You know, if only the patriarchy wasn't a thing.
Rhen's close friendship with her cousin is seriously everything. Seleni is a great character in her own right, but the fact that this women have each other's backs is really refreshing. The fact that Selini believes in Rhen and her dreams… well honestly it's the female friendship we all deserve.
Family is a huge focus. Rhen doesn't just want to win to pursue a career, she's straight up trying to save her mom's life with her scientific pursuit. Which, of course, makes the stakes of the competition that much higher. But I loved that the author really explores the relationships between Rhen and both parents. It would have been easy to just use the "sick mom sympathy card" but the author really fleshes out the bonds, and I loved that.
The romance is very shippable! I swooned. The love interest is quite the nice guy in a sea of creepers, which I suppose is helpful, but I found him genuinely likable in his own right.
It started off a wee bit slow, but wow did it pick up! I flew right through the story, because when the action got going (not far in, either!) things got good.
The Stuff I Didn't Like:
I would like some more background on the world. So I was fascinated by the world, and I like it, I just didn't fully understand it? So more, please and thank you!
There were times it required some suspension of disbelief. Like, only one person saw through her shoddy boy disguise? Sounds fake, but okay.
A few bits were pretty predictable. That didn't take away from the story a ton, but I did guess some of the twists early on.
Bottom Line: Strong female lead, loads of great relationships, and a ton of adventure make this one absolutely worth the read! Can't wait for the next book!
Win 1 of 2 finished copies of TO BEST THE BOYS by Mary Weber (1 INTERNATIONAL winner & 1 US ONLY winner)
Do you love a good competition? Tell me about some of your favorite books that feature one!