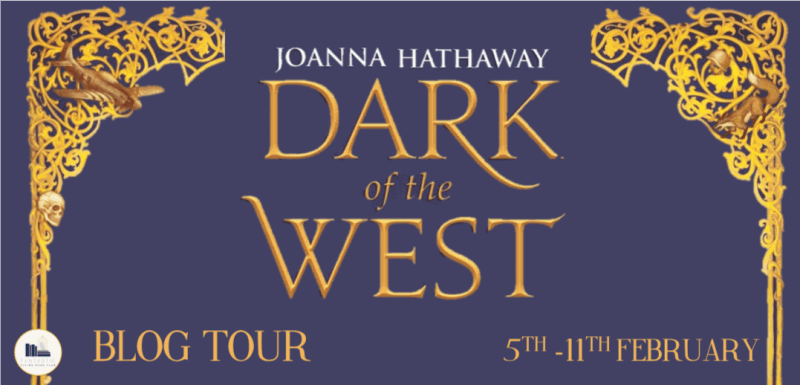 Welcome to my stop on the FFBC blog tour for Dark of the West by Joanna Hathaway! I am so excited to share my thoughts on this lovely book with you, and give you a chance to win a copy, too! ?
Dark of the West
by Joanna Hathaway
Series: Glass Alliance #1
Published by Tor Teen
on February 5, 2019
Pages: 480
Format:ARC, eARC
Source:Copy provided by publisher for review, via Netgalley, Won

He was raised in revolution. She was raised in a palace. Can their love stop a war? Code Name Verity meets The Winner's Curse in Joanna Hathaway's Dark of the West, a breathtaking YA fantasy debut.

Aurelia Isendare is a princess of a small kingdom in the North, raised in privilege but shielded from politics as her brother prepares to step up to the throne. Halfway around the world, Athan Dakar, the youngest son of a ruthless general, is a fighter pilot longing for a life away from the front lines. When Athan's mother is shot and killed, his father is convinced it's the work of his old rival, the Queen of Etania—Aurelia's mother. Determined to avenge his wife's murder, he devises a plot to overthrow the Queen, a plot which sends Athan undercover to Etania to gain intel from her children.

Athan's mission becomes complicated when he finds himself falling for the girl he's been tasked with spying upon. Aurelia feels the same attraction, all the while desperately seeking to stop the war threatening to break between the Southern territory and the old Northern kingdoms that control it—a war in which Athan's father is determined to play a role. As diplomatic ties manage to just barely hold, the two teens struggle to remain loyal to their families and each other as they learn that war is not as black and white as they've been raised to believe.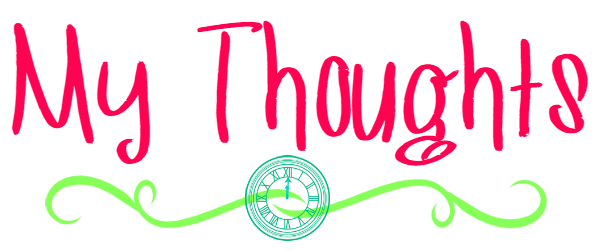 Dark of the West started with a bang, and kept me engaged throughout. No seriously, we'll talk about the beginning, promise! But wow, it hooked me from literally page one, so that has to tell you something, right? Right. Anyway, as I like to do, I am going to tell you about the stuff I liked, the stuff I didn't, and the stuff I still am on the fence about!
The Stuff I Liked:
There is not any such magical sorcery or what have you. This may not necessarily be a pro for everyone, but what a huge win it was for me.  Idk where this was happening, but the feel was awesome. So it wasn't our world, but it also wasn't unlike our world. 
Speaking of the world, I found the world-building very interesting! It's almost like a mash-up of every single war the US fought in? At least, that is the vibe I felt. Which is quite fabulous. It has the royalty of the colonial era, the weaponry and tech of the World Wars, and a desperate feel à la the Civil War.
I adored the characters! Both main characters have a place in my heart for sure. They're so relatable, you can genuinely see where each of them is coming from. The romance is fabulous, the side characters are fabulous, and the friendships are epic. And there are absolutely characters you'll love to hate, too!
The story itself is incredibly high stakes. You can tell that this world is on the verge of total freaking anarchy, and everyone has a different plan for how to fix things (and in some cases, how to finagle them to their own advantage). And since I cared about the characters so much, I was quite invested in the outcome.
The Stuff I Have Mixed Feelings About:
The prologue. Okay so I told you how incredible the start was, and it really was! The writing is phenomenal and the author introduces the high stakes from the start. But… maybe then I knew too much during the book? And that was kind of a bummer? But honestly the prologue was done so well that I don't know if I can be mad at it? See, all the mixed feelings! Read it and decide for yourself and let me know!
The Stuff I Didn't Like:
I would have liked more background on the world. Like, why is everyone fighting, anyway? What/where/when are we? But perhaps we'll get more of that in subsequent books?
It did feel a little long at times. Now, this isn't a deal-breaker, I promise, it's just that compared to the start, certain parts felt a bit slower in comparison.
Bottom Line: This book will throw you headfirst into a world filled with war, love, and loss. Characters face grave consequences for every decision, making the stakes so, so high. Can't wait for book 2!
Win (1) of (10) physical copies of DARK OF THE WEST by Joanna Hathaway (US Only)
What is your favorite book featuring a ton of conflict?