Welcome to my stop on the blog tour for Stronger, Faster, and More Beautiful by Alys Arwen Dayton! Today I will be sharing my thoughts on the book with you, as well as a giveaway! And trust me, you need to read this one!
Stronger, Faster, and More Beautiful
by Arwen Elys Dayton
Published by Delacorte Press
on December 4, 2018
Pages: 384
Format:ARC

For fans of television shows Black Mirror and Westworld, this compelling, mind-bending novel is a twisted look into the future, exploring how far we will go to remake ourselves into the perfect human specimen and what it means to be human at all.

Set in our world, spanning the near to distant futures, Stronger, Faster, and More Beautiful is a novel made up of six interconnected stories that ask how far we will go to remake ourselves into the perfect human specimens, and how hard that will push the definition of "human."

This extraordinary work explores the amazing possibilities of genetic manipulation and life extension, as well as the ethical quandaries that will arise with these advances. The results range from the heavenly to the monstrous. Deeply thoughtful, poignant, horrifying, and action-packed, Arwen Elys Dayton's Stronger, Faster, and More Beautiful is groundbreaking in both form and substance.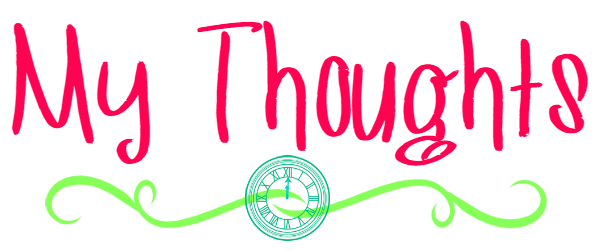 Where oh where to begin? Well, let's start with how fabulous this was, and then actually, let's just never stop. In fact, when trying to write about it, all I can come up with are things that make me want to shove this into your hands immediately, so let's just go with that, yeah? Great.
Reasons to grab thyself a copy ASAP:
It is terrifyingly plausible how human beings would do both the most amazing and most awful things with medical science. Ah, we humans are a fun bunch, no? We can be giving and caring to a fault; we can be cruel and selfish just as easily. Add messing with actual biology to it? Oh you know that is going to be a trip. We as a species rarely have the self awareness to realize that we're crossing lines or going too far. And this book showcases it all- the good, the bad, the morally gray. And there's nothing I love better than the morally gray!
The format is fun! It's actually not one story, but six separate stories artfully tied together. They all connect, but they're all their own entities. It's extremely well done, too. I have read books like this before that didn't quite hit the mark in this regard- the stories either felt too disconnected or too similar- but the author truly does this format justice. I knew I was in the same world, the same overall novel, but each story seemed new and exciting. (Incidentally, my favorites are the first and last- they're kind of perfect.)
I had many feelings, so many feelings. Obviously this book is thought provoking, but more than that, it's emotive. Which is no small feat considering the stories were all separate. No matter, I cared about each one of them.
There was honestly nothing I didn't like. Like okay, guys. There were bird people in this book and I didn't hate them! Do you understand the significance? It is real.
The science stuff was so freaking fascinating! You can tell that the author really did her homework, because wow, it was handled well. Also, there's an interesting twin scenario that sent me down a very long Wikipedia hole and I have zero regrets. Nothing ever seemed too simplistic, nor too hard to follow.
I was basically unable to put the thing down. I so, so badly needed to know what was going to be the next bonkers thing that human beings did, that I kept "one more chapter"-ing it. And at the same time, I wanted it to go on forever because frankly, I could have read 100 stories about this world, especially the way the author made me care about the characters so quickly!
P.S.- If you weren't necessarily the biggest fan of Seeker, but this sounds up your alley, I urge you to try it! I was a little hesitant but I am so, so glad that I did! One of the best books of the year for me!
Bottom Line: Oh for goodness sake, just read the thing. If you like sci-fi, or futuristic stuff, or just find human behavior interesting, this is absolutely a book you don't want to miss!
1 finished copy of STRONGER, FASTER, AND MORE BEAUTIFUL by Arwen Elys Dayton
US Only
Would you be down to modify yourself/your offspring? Where do you think the line should be drawn? How much manipulation is too much?