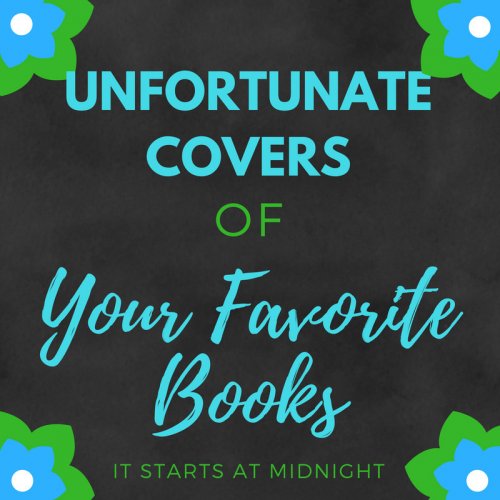 Wow friends, the slumping is real. The only difference now is that I don't worry too much about it! I have started working, and my creativity is even further zapped than usual so…. enjoy some messed up covers! 
Feel free to check out my other creative-slump-inspired lovely posts about unfortunate covers. And hey, one of these days, maybe I will actually post a real discussion or something. Stay tuned for that miracle-in-the-making!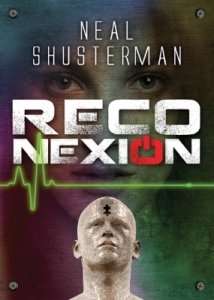 L-R: Spanish, US, Indonesian, Polish
Wow did Neal Shusterman piss off some cover gods. Apparently he paid homage, because the covers for the Scythe series are on freaking point. Anyway, how is the Spanish one with the whole in the dude's head and the creepy ghost eyes at the top the least awful one? And okay US guys, this is one of my favorite series and Idk where you got this 48 year old in a white van from for the cover but he was not in the book. I suppose I don't hate the Indonesian one outright, but it makes no sense. It looks like a 1950's space opera pulp cover. And that… is just not this book in any way. The Polish folks managed to combine Bill Skarsgård  and Jeffery Dahmer into one horrific character and so… I guess kudos? Since that kind of fits the book but also haunts the fuck out of me. (Also, tell me you don't see it!)
Loading ...
Top L-R: Dutch, Georgian, Macedonian
Bottom L-R: Persian, Romanian Movie Tie-In, Dutch Whatever a Bookazine is. 
The Dutch cover looks like a combo of Valley Girl and Shampoo commercial. The Georgians were taking the "gone girl" part pretty seriously because damn, they sliced a bitch. I honestly don't understand why the Macedonians attacked Taylor Swift Barbie™ like that….  If you look really close at the Persian one, you can see Mr. Miyagi from Karate Kid. Idk what he has to do with this book, but here he is. The Romanian people apparently want you to understand that Ben Affleck is probs going to kill you and your family in your sleep.  I have literally no comment for the Dutch Bookazine because what even is that?
Loading ...
Standalones, Part 1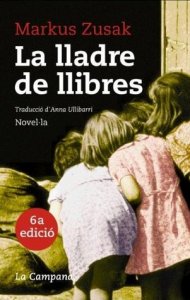 Top Row L-R: Eleanor & Park, Indonesian • Genuine Fraud, Indonesian • Genuine Fraud, Romanian • In the Shadow of Blackbirds, Japanese
Bottom Row L-R: The Martian, Serbian • Circe, French • The Book Thief, Catalan
Eleanor & Park might not be terrible if they didn't look like they were dancing at a club/juvie. It also looks like Park is going to rob Eleanor at gunpoint and I really don't think that is what happens? Genuine Fraud Indonesian… this looks like a girl's guide to her first period. You're a woman now, Susie. Genuine Fraud Romanian basically just gave up. And is also for some reason channeling menstruation. Admittedly, I may be a little biased about my hate for In the Shadow of Blackbirds. It's just… do you see all those freaking birds!?!
The Martian decided that if they tell you the mailing address is Mars, you'll have to buy it. Like when Chandler Bing tells Janice he's moving to 15 Yemen Road, Yemen.  Circe is honestly just lazy. "It's a historical story? Great, I have just the thing!" Also, how dare Catalan assault The Book Thief like that!? It's a gripping story about the damn Holocaust and you have… 70s TV special?
Loading ...
Standalones, Part 2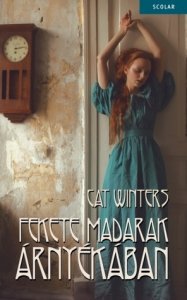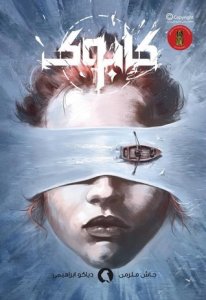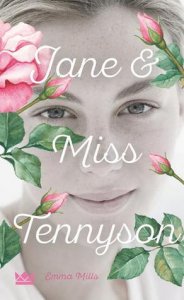 Top L-R: Trouble, German • In the Shadow of Blackbirds, Hungarian • Dark Matter, French •  Bird Box, Persian
Bottom Row L-R: A Madness So Discreet, Polish • The Dark Side of Nowhere, US • First & Then, German
Dear Germany, I don't think you're allowed to do that? Love, Shannon. I feel like this In the Shadow of Blackbirds is wrong on so many levels- most of them the fact that they have this girl swooning all over the cover. Never can unsee that Dark Matter, now can we? Jesus, or that Bird Box, which I actually think might be worse. No thanks, didn't want to sleep tonight, Persians.
While A Madness So Discreetisn't poorly constructed, it also makes little sense. Why is her hair in her mouth? Where are her eyes? Also, see what I mean about Neal and the cover gods? This The Dark Side of Nowhere kid looks like he is wiping his runny nose with that glove, and that is all I will ever see. That, and the 90s-tastic colors and font. Not only does First & Then have nothing to do with the story (also what is the title all about?), it is too flowery and creepy.
Loading ...
Series Fails
Top L-R: Graceling, Russian • Me Before You, Ukrainian • Fever, Hebrew • The Gentleman's Guide to Vice and Virtue, German
Bottom Row L-R: Every Day, Indonesian • Wither, Chinese • The Great Hunt, Spanish
I cannot even figure out what the heck is going on with Graceling. Is it a mask? A helmet? Did someone stab her through the skull with a sword? Who can tell! The Ukrainians high key just posted a still from a tampon ad onto Me Before You. Did you guys hear about the series Lauren DeStefano wrote about flapper prostitutes? Yeahhhh me either, so what is up with Fever? Admittedly, I have not yet read The Gentleman's Guide to Vice and Virtue, but isn't this about… dudes in love on a trip in Europe? And not whatever the hell is going on here?
Good luck with the nightmares this Every Day cover will give you. Are those tiny dead men floating around? Why does she look manic? So many questions. True story, I kind of enjoy the Chinese Wither, from an aesthetic perspective. But the more I look at it, the more creepy it is. Like did you just kill a young girl with a teddy bear? Or bury her alive with it? Either way, it's a no from me. Does The Great Hunt's cover have anything to do with anything? No. Is there a blue girl in the book? Also no.
Loading ...
And some lovely gems, because let's be positive woooo! 
L-R: History is All You Left Me, Portuguese • Furthermore, Hungarian • After I Do, German • Jellicoe Road, Portuguese 
Portugal is over here repping the awesomeness. Add to it, they had no bad covers and I don't know which cover is your favorite (or mine, I usually don't decide for sure until I see them in the post!) but Portugal has officially won covers. Congrats.
Loading ...
Let us discuss! Which of these is most offensive to your eyes and/or sensibilities? Any that you think aren't bad? Like any of my picks for nice covers?