These books focus a lot on siblings and friends, so here we are! 
The Light Between Worlds by Laura E. Weymouth
Girls On the Line by Jennie Liu
Salt by Hannah Moskowitz

---
The Light Between Worlds by Laura E. Weymouth
Published by HarperTeen on October 23, 2018
Pages: 320
Format:eARC
Source:Copy provided by publisher for review, via Edelweiss


Five years ago, Evelyn and Philippa Hapwell cowered from air strikes in a London bomb shelter. But that night took a turn when the sisters were transported to another realm called the Woodlands. In a forest kingdom populated by creatures out of myth and legend, they found temporary refuge.

When they finally returned to London, nothing had changed at all—nothing, except themselves.

Now, Ev spends her days sneaking into the woods outside her boarding school, wishing for the Woodlands. Overcome with longing, she is desperate to return no matter what it takes.

Philippa, on the other hand, is determined to find a place in this world. She shields herself behind a flawless exterior and countless friends, and moves to America to escape the memory of what was.

But when Evelyn goes missing, Philippa must confront the depth of her sister's despair and the painful truths they've been running from. As the weeks unfold, Philippa wonders if Ev truly did find a way home, or if the weight of their worlds pulled her under.

Content warnings are available at www.lauraeweymouth.com/books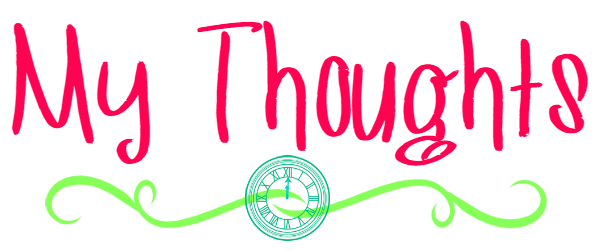 This book… well it wasn't my favorite. It did get a wee bit better as it went along, at least? Idk, I am grasping at straws here, because I wanted so desperately to like it. And tons of people did, from what I can tell on Goodreads! So as always, opinions vary!
The Things I Liked:
The sibling bond. The sibling story that the story was rooted in was great. They experienced a lot together, and they then had to navigate their relationships back in the "real" world. It felt really honest that they were so tight-knit, but then drifted apart after they all went through such a huge, life changing experience.
The time period/setting. I am an absolute sucker for a historical fiction, plus the English countryside is just fabulous! The author also did a really great job of nailing the time period and atmosphere of the setting- it felt very authentic.
The writing was lovely. I will absolutely try the author again, because her prose was downright lovely.
When the story reaches Phillipa's POV, it picks up a tad. I cared much more for Phillipa's point of view than Evelyn's. While I felt a sadness and sympathy for Evelyn, I had a much easier time connecting with Phillipa's story.
The Things I Didn't:
Honestly? The biggest thing was that I was just really, really bored. It's such a hard thing to explain with any sort of eloquence, I'm afraid. The story started out slowly, for sure. And that isn't even always a problem for me. I think that when the slowness combined with a character that I just couldn't find myself caring too much for (Evelyn), it lead to me having a hard time staying invested. Even by the time Phillipa came along, I was really only marginally more invested. There was just so much repetition: Evelyn is sad. Phillipa feels bad about leaving Evelyn. And over and over and over.
Evelyn felt annoyingly one-dimensional. Honestly, the only thing I knew about her was "misses Narnia the Woodlands". To be honest, I have no idea why she missed it even. (I'll go into that in the next bullet point.) After her millionth time brooding about how much she hated the real world I just… didn't care anymore. Also, while I liked the character of her romantic interest, it really pissed me off that he was repeatedly described as "tethering me to the world".  Look, I know she's probably experiencing some legit mental illness here, but she has family and friends who love her, but only a dude can help? Hard pass.
The Woodlands is just… I don't get the appeal? Guys, this world seems awful. Lots of fighting and killing and messiness. I get that they'd come from WWII era London but like. Is Narnia really any better? We did get some flashbacks of the siblings' time in the Woodlands, but it really didn't convince me at all. I couldn't get a decent picture in my head of this place; it seemed a little generic-fantasy to me. And a pretty brutal place to spend your formidable years, tbh.
Pretty healthy dose of Parent-In-YA-Syndrome. There is finally some discussion about the parents being MIA, but if you ask me, it's too little too late. Especially because their "reasons" were crappy at best. Harmful, obviously, at worst.
Bottom Line: While I didn't love the story itself, it certainly had some positive points. And lots of people did love it, so check those out too of course!

---
Girls on the Line by Jennie Liu
Published by Carolrhoda Books on November 1, 2018
Pages: 232
Format:eARC
Source:Copy provided by publisher for review, via Netgalley


Sixteen-year-old Luli has just aged out of the orphanage where she grew up, and her childhood friend Yun helps her get a job at the factory where Yun works.

Both girls enjoy the freedom of making their own decisions and earning their own money--until Yun gets pregnant by her boyfriend, who's rumored to be a human trafficker. China's restrictive family planning laws put Yun in a difficult position: she'll either have to have an expensive abortion or face crippling fines for having a child out of wedlock.

When she disappears, it's up to Luli to track her down and find a way to help her.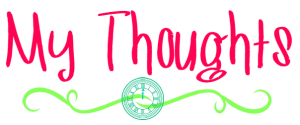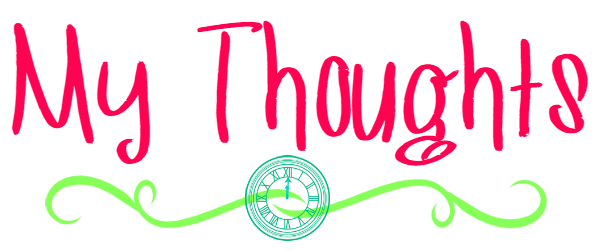 Girls on the Line provides a really gritty look inside the lives of two young Chinese women, one of whom is fresh out of the orphanage and navigating the world on her own for the first time, and one who has some experience on the outside but finds herself facing difficult choices. It's a really powerful story that touches on a lot of tough topics, especially for young women in China. Just to name a few, we have:
Pregnancy and the resulting decisions. When Yun finds herself pregnant in a country that's incredibly unsupportive of unwed pregnant women (sound familiar?), the choices she faces are all pretty much undesirable ones. Interestingly, the government in this case was all about abortion- they just didn't want to be the ones to pay for it. So when a girl like Yun, with no family, no money, no support needs to make these choices… well you can imagine the struggle.
Toxic relationships. Here's a shocker: Yun's boyfriend is actual garbage. And Yun… man, she is not at the point where she's ready to come to terms with it. It is a really honest look into abusive relationships- both from the angle of the person in the relationship, and from people who care about her on the outside.
Friendships, their evolution, and how to be in a good one. This was pretty much a huge plot point of the story, and I loved it. I don't want to get into it too much, because I want you to read about it for yourselves, but it really explores this female friendship, how it can be tested, to the point of potentially breaking, and how (and if) to rebuild. Powerful stuff that we don't see enough in fiction honestly.
Growing up. Luli's story is very much about finding her own agency. She's been an orphan, yes, but there was always someone acting as an advocate for her. First, the orphanage, and then even after, Yun. But what happens when Luli herself must rise up? It's an incredible look into coming of age, figuring out who you want to be.
The writing and dialogue felt a but simplistic at times, and that was probably my only real negative about the story. Oh, and do yourself a favor and read the author's note at the end. It explains so much about her inspiration for the story, and some of the facts.
Bottom Line: A very powerful and incredibly relevant story. One worth reading, no question. 
---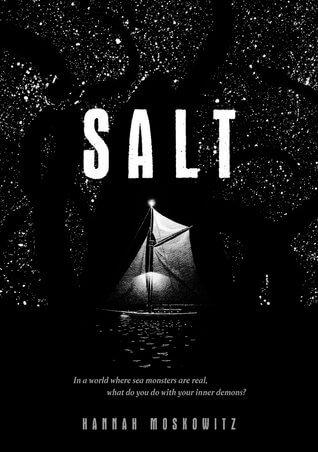 Salt by Hannah Moskowitz
Published by Chronicle Books on October 30, 2018
Pages: 268
Format:eARC
Source:Copy provided by publisher for review, via Netgalley


Roaming the Mediterranean on sailboats and hunting down monsters is the only life seventeen-year-old Indi and his siblings have ever known. He never loved it, but now that his parents are gone--recently vanished at sea during a hunt--it's harder and harder to fight his desire to escape. He's constantly weighing his need for freedom against his ferocious love for his siblings and the temptation of his parents' journal, which contains directions to a possible treasure. Maybe it's something valuable enough to distract sixteen-year-old Beleza from her obsession with hunting down the monster that killed their parents. Something that would save the little kids from a life at sea that's turning Oscar into a thieving pirate and wasting Zulu's brilliant six-year-old mind. Something that could give Indi a normal life.

Acclaimed author Hannah Moskowitz has reinvented yet another genre in this propulsive epic that is part seafaring yarn, part coming-of-age tale, and a totally warm-hearted story of a boy who both loves his family and wants a life of his own--if only the fate of the world weren't on his shoulders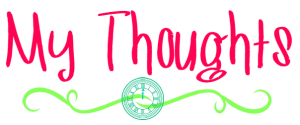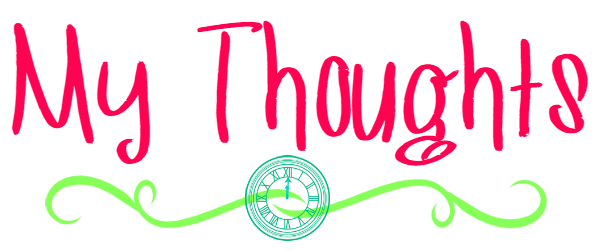 Actual salt is my least favorite part of the ocean/sea, true story. That is mostly a random fact, not having a ton to do with this book, but it does explain why I was nodding along every time Indi was salty about its effects. (Pun terrible and wholly intended.) Look, this is a quirky little story, one that I found fast-paced and quite enjoyable. Hannah Moskowitz is pretty great at quirky, and this is no exception. It's pretty short, I finished it in just a few hours, so don't expect a ton of world-building and character development, but it also never drags.
My favorite part of the book, of course, is the sibling relationship. Indi loves his siblings with everything he's got, and after their parents' disappearance, they've become a cohesive foursome. They keep the family business of sea monster hunting going, even if Indi kind of wishes he could work in a Dunkin Donuts or something. The book really focuses on their relationships and dynamic, and how a person knows when/if it's okay for them to venture out and forge their own path.
Of course, the sea monsters are dangerous, and some of the human people they meet even more so. Indi basically must decide: Does he live the life that his parents wanted, that his siblings still want him to live, or does he choose his own path? And if he does, what will that mean for their family unit, who has never been apart?
Bottom Line: A super fast read about family dynamics and finding oneself. Also, sea monsters. So obviously, worth it.
Have you read any of these books? Planning on it? Let's talk about them!