Hello friends! Welcome to my stop on the FFBC Blog Tour for Your Destination Is on the Left by Lauren Spieller! Today I will be telling you a little about the book, then taking you on our very own road trip across the country, YA-style! 
Your Destination Is on the Left
by Lauren Spieller
on June 26, 2018
Pages: 304
Format:eARC
Source:Copy provided by publisher for review, via Netgalley

Dessa Rhodes is a modern day nomad. Her family travels in an RV, their lives defined by state lines, exit signs, and the small communal caravan they call home. Among them is Cyrus, her best friend and long-time crush, whom she knows she can never be with. When your families are perpetually linked, it's too dangerous to take a risk on romance.

Instead, Dessa looks to the future. She wants to be a real artist and going to art school is her ticket to success and a new life. There's just one problem: she hasn't been accepted…anywhere. Suddenly her future is wide open, and it looks like she's going to be stuck traveling forever.

Then an unexpected opportunity presents itself: an internship working with a local artist in Santa Fe. Dessa struggles to prove to her boss—and herself—that she belongs there, but just as she finally hits her stride, her family suffers an unexpected blow.

Faced with losing everything that she has worked for, Dessa has a difficult decision to make. Will she say goodbye to her nomadic lifestyle and the boy she loves? Or will she choose to never stop moving?
So, since Dessa gets to spend some time seeing the country, I figured we could use books to take us on a little US road trip! Ignore the fact that you can't *technically* drive to Hawaii. Anyway, these books can show glimpses of the country, just like we get to see in Your Destination is on the Left! If you like a book with road trips, a great family story, self discovery, and yes, a little romance, make sure to check out YDIotL!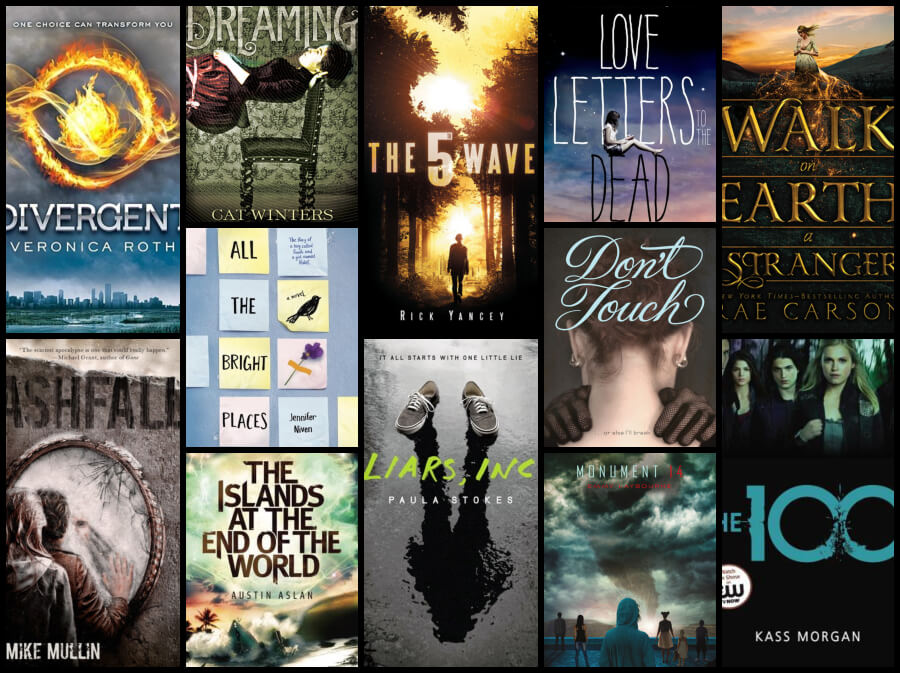 Hardcover copy of THE DESTINATION IS ON YOUR LEFT by Lauren Spieller
So, do you love road trip books? Where would you go if you had an RV and all the time?