The title kind of sums up what these books have in common, no? There are other similarities, and definitely some differences, so let's just dive in and review these March Magical, Mysterious, Maritime Manuscripts! (I took it too far, didn't I? ?)
The Wicked Deep
by Shea Ernshaw
Published by Simon Pulse
on March 6th 2018
Pages: 320

Welcome to the cursed town of Sparrow…

Where, two centuries ago, three sisters were sentenced to death for witchery. Stones were tied to their ankles and they were drowned in the deep waters surrounding the town.

Now, for a brief time each summer, the sisters return, stealing the bodies of three weak-hearted girls so that they may seek their revenge, luring boys into the harbor and pulling them under.

Like many locals, seventeen-year-old Penny Talbot has accepted the fate of the town. But this year, on the eve of the sisters' return, a boy named Bo Carter arrives; unaware of the danger he has just stumbled into.

Mistrust and lies spread quickly through the salty, rain-soaked streets. The townspeople turn against one another. Penny and Bo suspect each other of hiding secrets. And death comes swiftly to those who cannot resist the call of the sisters.
But only Penny sees what others cannot. And she will be forced to choose: save Bo, or save herself.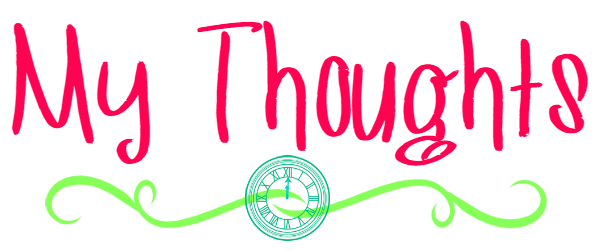 So, this was an enjoyable book! (Also, quick second for some cover appreciation, yes? Look at it. I may need a finished copy, just saying.) Anyway, this book has quite a bit going for it, so we shall break it down by the pros and cons!
The Stuff I Liked:
The atmosphere is so on point. I mean, you think you're going to be in a creepy small town set on the water, and wow are you ever. I absolutely felt the eeriness of this place, as well as the small town vibe.
I loved the focus on the history of the legend of the sisters. I'd totally read a book wholly about their backstory, honestly. They seemed badass, especially for their time. But the parts of their story we got were fabulous, so I am happy!
While the relationship was a *bit* quick for my liking, there was no denying that Penny and Bo had chemistry. And I liked some spoilery parts of their relationship, and I'll leave it at that.
The plot was quite twisty, and even though I did figure some of them out ahead of time, it didn't really bother me much. The story definitely kept me entertained and engaged. It was a good length, too- long enough to tell the whole story, but not overly long where I would get bored. It flowed nicely, also.
The Stuff I Didn't: 
Some of the end felt a little… easy. Obviously I cannot speak more to this, but I was left feeling a little… unsure?
I would have liked a bit more familial interaction.  I know there were some reasons for this. One that I can talk about is how Penny's mom is still grieving the disappearance of her dad. But I still think that a parent would be more worried about their kid gallivanting around an island where dudes are being murdered on the reg, but hey, maybe that's just me. There's also a spoilery reason, but I felt that it wasn't necessary, and mom could have been more in the picture. Minor gripe.
Bottom Line: So incredibly atmospheric with a past and present-day story, this was a haunting tale with themes of life, loss, and love.
---
Along the Indigo
by Elsie Chapman
Published by Amulet Books
on March 20th 2018
Pages: 336
Format:Hardcover
Source:Copy provided by publisher for review

The town of Glory is famous for two things: businesses that front for seedy, if not illegal, enterprises and the suicides that happen along the Indigo River. Marsden is desperate to escape the "bed-and-breakfast" where her mother works as a prostitute—and where her own fate has been decided—and she wants to give her little sister a better life. But escape means money, which leads Mars to skimming the bodies that show up along the Indigo River. It's there that she runs into Jude, who has secrets of his own and whose brother's suicide may be linked to Mars's own sordid family history. As they grow closer, the two unearth secrets that could allow them to move forward... or chain them to the Indigo forever.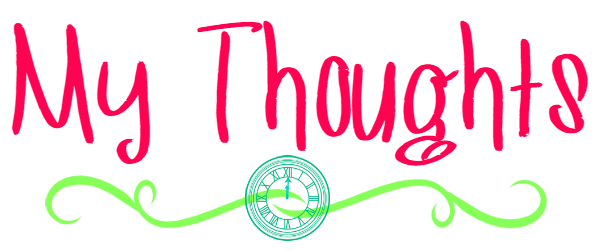 This is another book with some elements that were definitely hits, and some that weren't. This one also deals with a young woman who is searching to uncover some answers about her town's past (and her family's past!) all while trying to protect her little sister and not become a "working girl".
Some Things I Liked:
Marsden and her sister Wynn have such a lovely bond. Seriously, I am a sucker for a close sibling relationship, and I adored these two. But Marsden was honest about the toll that caring for Wynn sometimes took, and I liked that just as much. Plus, Wynn is adorable, and an uplifting character in an otherwise dark book.
The ship is really great. It's no surprise that Marsden starts to get feelings for Jude, but I liked Jude a lot. Maybe more than Marsden actually. He just seemed like such a good dude, and he was missing his brother so much, and dealing with his own personal hell. I was just rooting for these two because frankly, they earned some happiness.
The mystery element worked well. While I wasn't surprised at all the twists, there were definitely some things I didn't see coming, and it was fun to play detective with Marsden!
Some Things That are Neutral That Are Worth Mentioning:
So, I didn't like or dislike this, it is just part of the story that I felt the need to address.  The adults, especially Marsden's mom, are kind of messes. Marsden's mom is a prostitute, which fine, it's her life. But when she tries to lure Mars into the business… yuck. It's vile, honestly, because whose parents are trying to recruit them to whoredom? Plus, this girl is only sixteen and the brothel owner lady wanted her to start "working" too, which… wrong on so many levels.
Okay, this bugged me even though maybe it shouldn't, but… the book is called Along the Indigo, but it talks basically non-stop about this "covert" that Marsden's family owns and apparently makes people kill themselves. And the Indigo really only has one thing to do with the story so… maybe it should have been called something about "The Covert"? Again, this is just me. And it didn't really have any bearing on my enjoyment of the book, but I must have questioned it 20 times while reading, so there you have it.
Some Things I Didn't Love:
I didn't realize this was set in the past until about halfway through. And that isn't good- if a book is going to be set in the 1980s, I should feel and know it's in the 80s, right? I was suspicious about why Mars didn't have a cell phone and such, but she was quite poor and I figured she just didn't have access. Later, there is the mention of a year and I finally knew. Later there is talk of looking up articles in the library microfiche, but had that stuff not been included, I might never have known.
It started out rather slowly. To the point where I was pretty bored, and contemplated DNFing for a minute or two, before I remembered how terrible I am at DNFing.
Bottom Line: Not without flaws, but definitely enjoyable- especially the second half!
Do you love books set on/near/in water as much as I do? What's a great one you've read?