Thunderhead
by Neal Shusterman
Series: Arc of a Scythe #2
Published by Simon & Schuster Books for Young Readers
on January 9th 2018
Pages: 504
Format:Hardcover
Source:Copy provided from publisher and Big Honcho Media

Rowan and Citra take opposite stances on the morality of the Scythedom, putting them at odds, in the second novel of the chilling New York Times bestselling series from Neal Shusterman, author of the Unwind dystology.

Rowan has gone rogue, and has taken it upon himself to put the Scythedom through a trial by fire. Literally. In the year since Winter Conclave, he has gone off-grid, and has been striking out against corrupt scythes—not only in MidMerica, but across the entire continent. He is a dark folk hero now—"Scythe Lucifer"—a vigilante taking down corrupt scythes in flames.

Citra, now a junior scythe under Scythe Curie, sees the corruption and wants to help change it from the inside out, but is thwarted at every turn, and threatened by the "new order" scythes. Realizing she cannot do this alone—or even with the help of Scythe Curie and Faraday, she does the unthinkable, and risks being "deadish" so she can communicate with the Thunderhead—the only being on earth wise enough to solve the dire problems of a perfect world. But will it help solve those problems, or simply watch as perfection goes into decline?
If you've hung around here for any length of time, you'd probably know that I am a huge fan of Neal Shusterman. Dude is a straight up genius, there's really no other way to explain it.
So when I was given a chance to help join the promo for Thunderhead (thanks, Big Honcho Media!) I jumped on it immediately. I devoured the book in just a few hours- even though it's over 500 pages. It's just too good not to. The writing is somehow better than ever (is that possible? I didn't think so but alas) and the stakes just keep getting higher and higher. Obviously, I won't say too much since it's a sequel, and this isn't a review, but friends. Read it.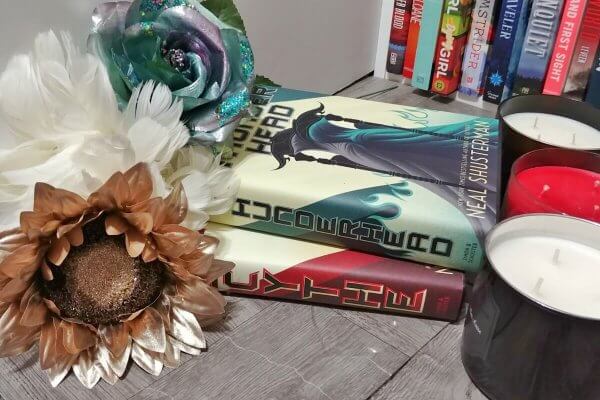 Fun fact: That isn't even Thunderhead in the dust jacket because I lent the book to my mom. Because she needed to read the sequel that badly. 
Erm. Anyway, so today, I am going to share with you my Age of Mortality list! In the Arc of a Scythe series, humans don't die- and if they accidentally do, they can be brought back. Unless, however, they are gleaned by a Scythe. A Scythe's purpose is basically to keep the population in check, but the chances of being gleaned are still pretty low. When the characters in the series refer to our time period, where people, you know, die, they call it the "Age of Mortality". Our bucket lists would probably not impress them much, but we don't have hundreds of years to live, so we'd better make it count!
Shannon's Age of Mortality List!
1.Travel to all the places
Sure, this seems like a given, right? People love to travel! But I am kind of obsessed with it? It feels like some kind of high, being in a new place, experiencing new things. I love seeing the culture, the history, it's so damn interesting, empowering, and life changing. And I am really determined to make it to as many countries as I can. And also, all 50 states, even if some of them probably don't deserve my patronage right now. And I am doing well- though I have been lagging behind lately.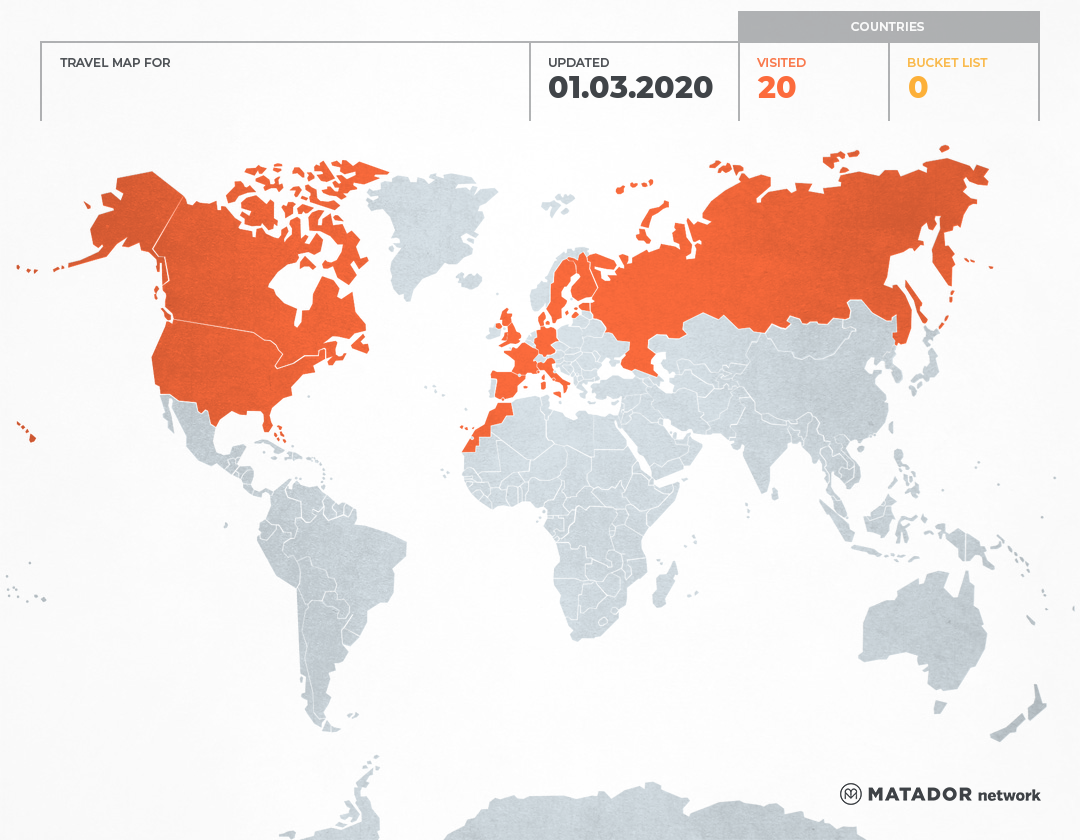 So close, yet so far away… 
2. Swim competitively again
Gosh, I miss swimming. And yes, I can just wander into a pool somewhere and swim, I suppose. But hell, it isn't the same! I don't know if there will ever be a point in my life when I can devote that kind of time again, but if there is, I'd love to do it. Fine, maybe not quite as much time as high school and college but you get the idea 😉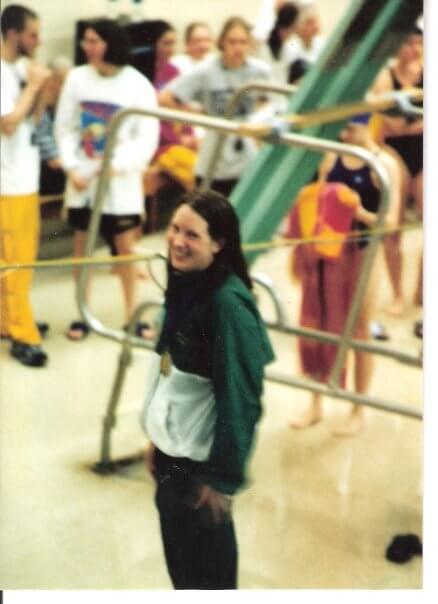 Look, it's me. I won. 
3. Go parasailing 
I am not much of an adrenaline junkie or anything. Don't really like heights, even. But something about sailing over the ocean or some such loveliness? Yes please. Sign me up. Plus, it's nice to take a risk every so often yeah?
4. Have an epic love story
So it turns out this one isn't totally in my control? Or maybe at all in my control? Idk, but I have always been such a hopeless romantic, and even though my pessimist side makes me think it'll never happen, the tiny bit of me that still makes wishes on stars holds out hope 😀
Fine, maybe a *little* less hokey… 
5. Publish… something
There are days that I think maybe I could write a book, and there are days where I think I am just a better non-fiction writer and lose all hope. Which is why this goal is vague. I don't know what it is yet, but I want to write… things. I mean, I do write things (super eloquent ones from the sound of this post, obviously ?) but something someone deems worthy of humans reading.
6. Do something great
More vagueness! I just want to do something that will be remembered. Something beyond ordinary. I think we all want to be remembered, whether we're from the "Age of Mortality" or not- it's human nature. But I want to make a positive difference somewhere, I suppose, is the bottom line. Otherwise, what's it even all for, right?
One (1) winner receives: Copies of Scythe and Thunderhead Plus a Swatch watch(US Only), courtesy of Simon & Schuster! 
Okay, I need to know: Would you prefer to live in the "Age of Mortality" or in the age of Scythes? Remember, you might live for a long time… or you might be gleaned! And what is one thing on your bucket list?