Three Sides of a Heart: Stories about Love Triangles
by Natalie C. Parker, Rae Carson, Brandy Colbert, Katie Cotugno, Alaya Dawn Johnson, E.K. Johnston, Tessa Gratton, Garth Nix, Veronica Roth, Sabaa Tahir, Brenna Yovanoff, Renee Ahdieh, Julie Murphy, Justina Ireland, Lamar Giles, Bethany Hagen
Published by HarperCollins
on December 19th 2017
Pages: 448

You may think you know the love triangle, but you've never seen love triangles like these.

These top YA authors tackle the much-debated trope of the love triangle, and the result is sixteen fresh, diverse, and romantic stories you don't want to miss.

This collection, edited by Natalie C. Parker, contains stories written by Renee Ahdieh, Rae Carson, Brandy Colbert, Katie Cotugno, Lamar Giles, Tessa Gratton, Bethany Hagan, Justina Ireland, Alaya Dawn Johnson, EK Johnston, Julie Murphy, Garth Nix, Natalie C. Parker, Veronica Roth, Sabaa Tahir, and Brenna Yovanoff.

A teen girl who offers kissing lessons. Zombies in the Civil War South. The girl next door, the boy who loves her, and the girl who loves them both. Vampires at a boarding school. Three teens fighting monsters in an abandoned video rental store. Literally the last three people on the planet.

What do all these stories have in common?

The love triangle.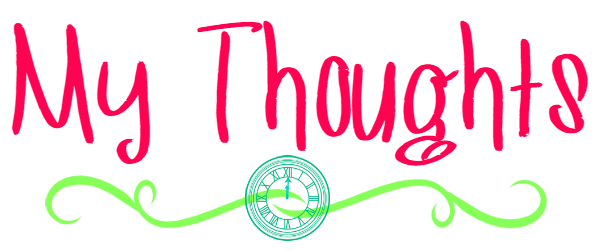 Look, I know that people often dislike love triangles, but I really don't hate them, as long as they're done well. Obviously since that is literally the point of all of these stories, I felt like it was handled well in almost every case. But I figure if you're anti-triangle, you're probably not even considering reading this anyway? So let's just move along.
I figured I'd list all the stories, and giving a little star rating to each with a few… thoughts. But like, very few because it's a lot of stories? Also, another fun fact: Val @ The Innocent Smiley and I had basically opposite thoughts on nearly every single story. So you should read her review too if you're on the fence? Great. Let's do this.
This started off so strong for me. For example, I posted this as my Goodreads update:

(In fairness I think I have only read like, 2 or 3 other anthologies? But still…)
Riddles in Mathematics by Katie Cotugno: 
The great contemporary I've come to love from Katie Cotugno (also comes with her signature incomplete ending, the only thing I didn't like).
Dread South by Justina Ireland: 
This was amazing! I am even more excited to read Dread Nation after this glimpse into the world!
Omega Ship by Rae Carson: 
Someone needs to contact Rae and ask her to please make this a series. It was weird, but I adored it. I mean, a space love triangle whilst trying to save the human race? Of course I'd like it.
La Revancha del Tango by Renee Ahdieh: 
I thought it was cute, albeit a bit short. Still good stuff.
Cass, An, and Dra by Natalie C. Parker: 
The premise is quite intriguing. I'd love a whole book about it!

Lessons for Beginners by Julie Murphy: 
It was cute, but a spoilery thing made me a bit salty.
Triangle Solo by Garth Nix: 
My notes for this literally say "ehhhh?"
Vim and Vigor by Veronica Roth: 
I think I wanted more of a concrete outcome because that is how I roll. But still cute.
Work in Progress by E.K. Johnston: 
That was the most confusing thing I have ever read. No idea. None.
Hurdles by Brandy Colbert: 
Cute, but seemed a bit… rushed, even for high school love standards?
The Historian, the Garrison, and the Cantankerous Cat Woman by Lamar Giles: 
"That was fucked up and I loved it."– My actual notes

Waiting by Sabaa Tahir: 
I really enjoy all the diversity in this anthology! Also, it IS okay to choose NO ONE, someone should tell our girl this.
Vega by Brenna Yovanoff: 
Liked it, even if i didn't relate to them. Also, found myself loving the author's writing and needing all her books immediately.
A Hundred Thousand Threads by Alaya Dawn Johnson: 
Nice twist. I enjoyed.
Before She Was Bloody by Tessa Gratton: 
This was unique and interesting, I wish it was longer to understand the world better (and yes, I do understand they're short stories, shh). 

Unus, Duo, Tres by Bethany Hagen 
This one gave me a case of the sads, but in a good way.
Bottom Line: These were very clearly more hit than miss for me! Overall, a very solid selection. I think it's really diverse, and has so many stories from so many genres that everyone will be able to find a story they love!
How do you feel about love triangles? How about anthologies? I feel like there are opinions to discuss here!