The Wood
by Chelsea Bobulski
Published by Feiwel & Friends
on August 1st 2017
Pages: 320
Format:ARC

After her father goes missing in the woods that they protect, Winter tries to seek the truth in what happened, why the wood is changing, and what it all has to do with the arrival of a mysterious stranger in this thrilling YA debut.

When Winter's dad goes missing during his nightly patrol of the wood, it falls to her to patrol the time portals and protect the travelers who slip through them. Winter can't help but think there's more to her dad's disappearance than she's being told.

She soon finds a young man traveling in the wood named Henry who knows more than he should. He believes if they can work together to find his missing parents, they could discover the truth about Winter's dad.

The wood is poisoned, changing into something sinister—torturing travelers lost in it. Winter must put her trust in Henry in order to find the truth and those they've lost.

Bobulski's eerie debut is filled with friendship, family, and the responsibilities we choose and those we do not.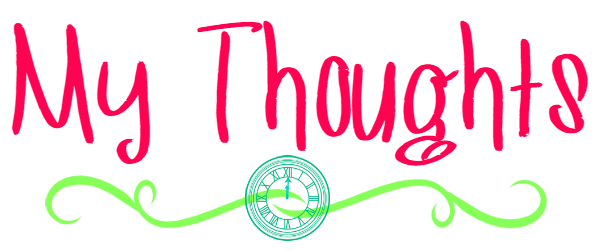 Today I shall do something I rarely do: Start with what I didn't like about the book. Because it kind of matters for the rest of what I have to say? Sure. Okay, so there is some magic involved in this book, and that magical situation allows for time travel. I like time travel a lot, but there are times where I don't fully "get" the rules under which said time travel occurs. That is the case in this book. Some of the stuff that happens in the Wood left me with some questions, and I had to suspend a bit of disbelief. Because of that, it took me a little bit to get into the story.
However, as the story progresses, it really started to get good, and I found myself quite immersed in the world- even if I didn't fully understand the how or why. Now we shall talk about the things that made me eager to keep reading!
Time travel… in your backyard! Maybe I want this in my own house, okay? (No maybe, I definitely do. My backyard is just a sad patch of grass, I don't ever get cool people popping into it from other times. Ever.) That is a fun (and unique!) little scenario. And Henry is exactly the kind of traveler you'd want to find.
Winter was quite a sympathetic character. She was mourning her dad, and kind of mourning her life, really. She was destined to never have a "normal" life as the keeper of the wood. Her mom wishes she could have more, wishes that the wood didn't consume Winter's life. And Winter has some difficulties with her relationship with her mom. While her mom is definitely present (yay!) and definitely cares, she also can't understand what Winter is going through. Winter is also strong, and sometimes stubborn, and I enjoyed her determination.
The romance was kind of the best. I adored Henry, and I was rooting for them from the start. He was funny, smart, kind, and they had so much amazing banter. I love banter. It was kind of a hate-to-love mixed with a forbidden romance situation, and I adored every slow-burning minute.
The story was just straight up entertaining and enjoyable. Look, if I am excitedly flipping through the pages, there is no way the book will be anything but a win. And I was in this book, so there you have it.
Incredible atmosphere made the stakes feel high in the wood. The author did a great job making me feel that the wood was a messed up place, which made the tense moments even more exciting.

Bottom Line: After a bit of a rocky start, I ended up really loving this story, the characters, and the romance! I will be keeping my fingers crossed for a sequel, because I would absolutely read more books set in this world! 
Would you want to have time travelers traipsing through your back yard? Would you send them back, or befriend them? (I'd be the worst ever, I'd keep them all.)